It was supposed to be a battle of towering target man past and present. Liverpool's Christian Benteke - all £32.5m of him - against one-time £35m signing Andy Carroll. On the day, it was no contest, with Carroll scoring and Benteke struggling in West Ham's 2-0 win at the Boleyn Ground. Each man had five shots. All of Carroll's found the target. None of Benteke's did.
Live Capital One Cup Football

In truth, over the course of his four seasons in England, Benteke has shown he has far more to his game. Indeed, only Romelu Lukaku, Sergio Aguero, Luis Suarez and Olivier Giroud have scored more Premier League goals in that time. But this was a display to leave Jurgen Klopp feeling uneasy.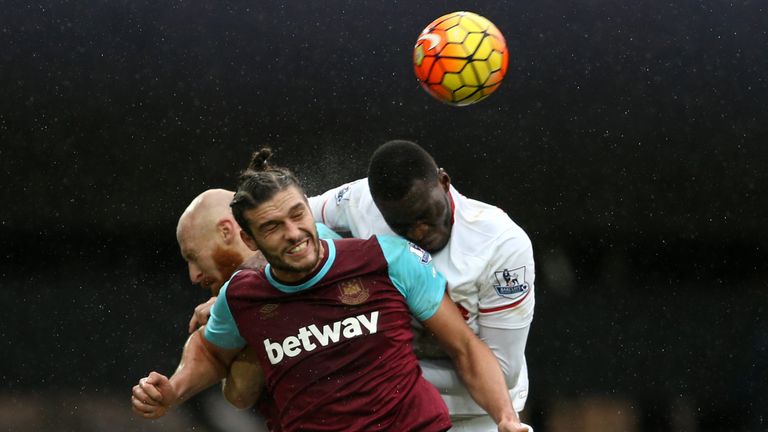 On the face of it, that's extraordinary given that Benteke has scored winners against Leicester and Sunderland in the past week. But, even while playing the hero, there were elements of his performance that were a cause for concern. It's not yet clear if he is Liverpool's man for the long term.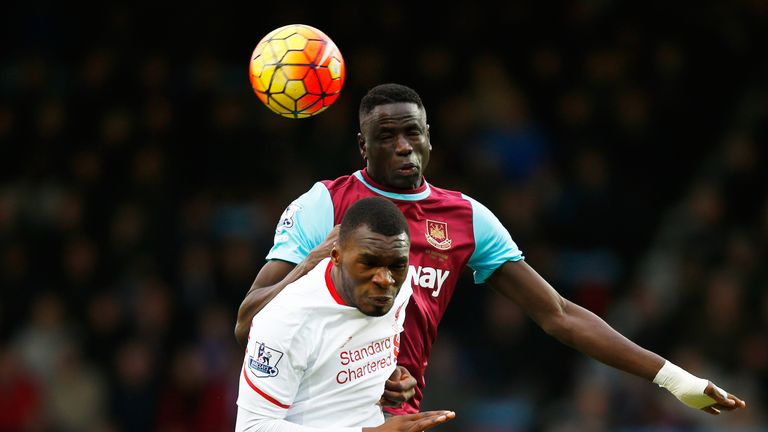 "We need his goals but I don't only think about him and goals," said Klopp after beating Leicester. "We are not a team that can play with a striker who scores a goal but is not involved in the game for the other 89 minutes. We need the striker for the other options, too - to work for the other minutes."
Benteke's movement
Christian Benteke covered 8.88km against West Ham. No outfield player who played the whole game ran less.
Instead, Benteke began 2016 by covering just 8.88 kilometres on Saturday. No outfield player who played the full 90 minutes at Upton Park moved so little. More specifically, he failed to show for the ball and - most damningly - did not win his aerial duels either.
This is the man who won more balls in the air than any other player in the Premier League last season - 188 in total, ahead of the likes of Graziano Pelle and Peter Crouch. Up against physical centre-halves, the then Aston Villa striker won 55 per cent of his aerial duels.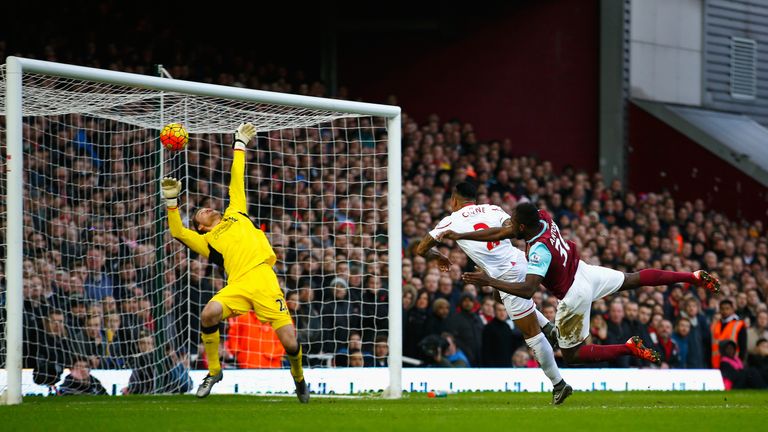 Against West Ham, his numbers in this respect were as feeble as James Collins made him look. Benteke won only 15 per cent of his 13 aerial battles; or to put it another way, two of them. Carroll, in contrast, won nine of his 15 such duels. On the ground, Benteke was even worse.
Carroll v Benteke - All Duels
| | | | |
| --- | --- | --- | --- |
| Andy Carroll | West Ham | 20 | 10 |
| Christian Benteke | Liverpool | 18 | 2 |
The theory was that Liverpool must cross more in order to get the best from Benteke. That was hardly the problem on this occasion, with the 32 crosses by Klopp's men the most they've attempted away from home all season. It was more than West Ham put in, but the home side scored from two of theirs.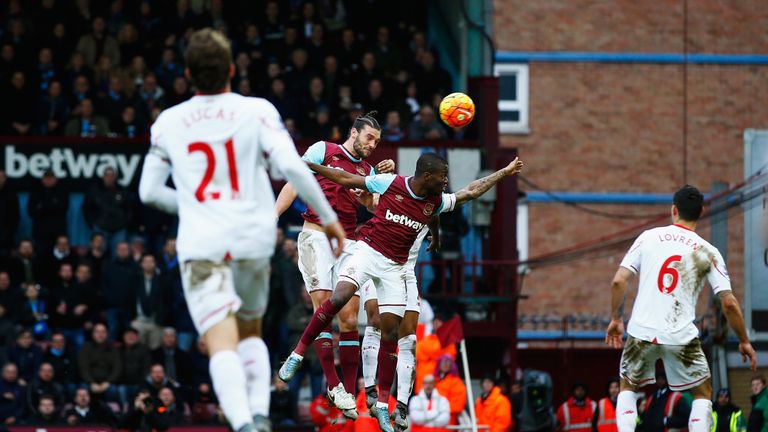 Benteke could hardly point to poor delivery. Alberto Moreno put in several tempting crosses, but while Collins embraced the challenge of attacking the ball, the Liverpool striker was too often on the back foot.
One man cannot be blamed for the paucity of invention, but when Benteke's presence is dictating much of Liverpool's approach play, his failure to perform is significant. Particularly when Klopp's tactics are being shaped by necessity. 
The swift counter-attacking style exemplified by the 6-1 win at Southampton requires the energy of forwards like Divock Origi and Daniel Sturridge. Without them, Liverpool look a different side. And, as Jamie Carragher explained to Sky Sports, the fluency lost with Benteke playing can be a problem.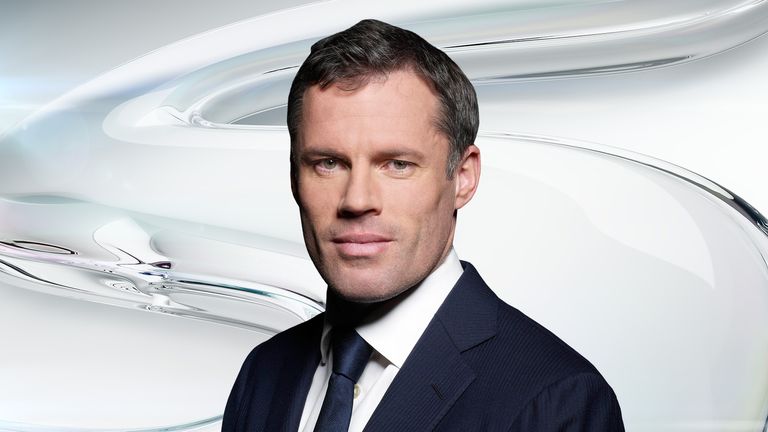 Origi started his first game at Spurs and we highlighted the work he put in. That's what Klopp wants - we know that from Dortmund - and Benteke is not that type of player. He gives Klopp a problem.
"When Klopp came in, Origi started his first game at Spurs and we highlighted the work he put in," said Carragher. "That's what Klopp wants - we know that from Dortmund - and Benteke is not that type of player. He gives Klopp a problem in that he is the one goalscorer they have."
"He wants more from him, more movement, but the problem is nobody else in the squad scores goals. It's Liverpool's problem how they use him and get the best from him. With a powerful centre-forward you have to get the ball into his feet."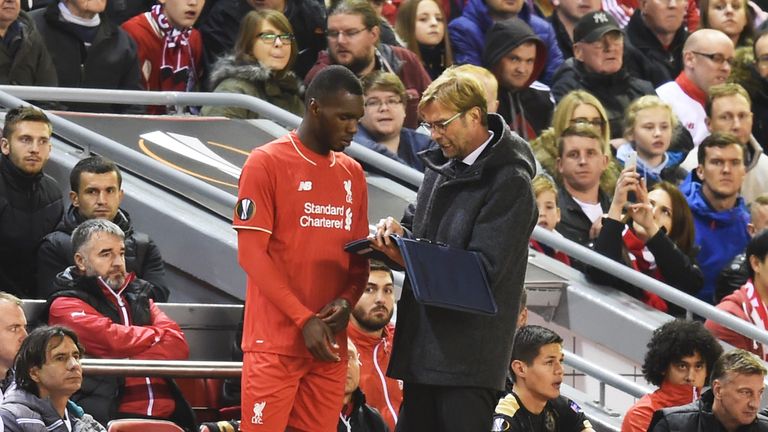 Klopp was linked with Benteke when at Dortmund and will be willing to work with the forward. He's a coach who prefers to find his solutions on the training ground rather than in the transfer market. "I know Christian can do this," he said last week. "He knows what he has to do."
But as Klopp put it on Saturday, "if you fight at 95 per cent, it's not enough". Benteke didn't come up with his goal at West Ham and so "the other 89 minutes" the Reds boss had talked about became the full 90. It was a glimpse of a Liverpool that Klopp will not want to see much more of.