Sky is launching a brand new sports channel - Sky Sports Mix - bringing a range of great moments from some of the world's biggest sporting events to all its TV customers in the UK and Ireland at no extra cost.
For the first time, millions more Sky customers will be able to watch a mix of live sport - including football, golf from Europe and the US, international cricket and much more - as part of their basic subscription packages.
From the launch this summer, viewers can look forward to regular live football from competitions including La Liga, MLS, FIFA World Cup 2018 qualifiers, as well as a select number of Premier League and Football League matches.
Sky Sports Mix will also bring Sky's long-standing commitment to women's sport to a broader audience, with live women's golf, cricket and netball. These will appear alongside shows like Game Changers and sporting masterclasses that connect Sky Sports to the passion that kids have for learning about and playing sport.
The Sky Sports Mix channel line-up will also include insightful documentaries, sports entertainment shows and other sporting content that will amaze and inspire.
The launch of Sky Sports Mix will further cement Sky Sports' position as the first choice for sport across a range of channels and products. Sitting alongside our award-winning channel line-up, Sky Sports Mix will be available in the same number of Sky TV homes as Sky Sports News HQ, a channel with an annual reach of 17m viewers.
Sky Sports Mix will also complement Sky's growing digital audience, where 35m monthly users engage with a range of Sky Sports products as well as its presence on leading platforms such as Facebook, Twitter, Snapchat and YouTube.
Sky Sports Managing Director, Barney Francis, said: "With Sky Sports Mix, we are giving millions more people access to great moments from some of the world's biggest sporting events at no extra cost. It is a fantastic way for all Sky customers to be able to enjoy some of the great content that has made Sky Sports the first choice for sport.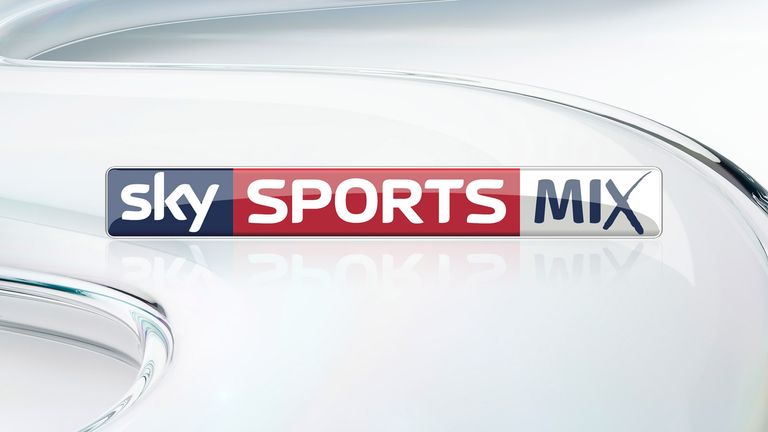 "Sky Sports Mix will bring sport to more people and provide many different ways of enjoying our coverage, from high profile live events and fascinating documentaries to clips of incredible moments. Our aim is to offer sport in a way that can engage, encourage and excite everyone even further." 
A Sky Sports TV subscription package remains the only way to watch every minute of sporting action - more than 60,000 hours a year - across seven sports channels. In 2016, that means all four golf Majors and the Ryder Cup, live England Test cricket and every race from Formula 1®.
From August, 126 live Premier League games, with more top picks and Friday night matches for the first time, 127 Football League games and more than 300 live games from Spain's La Liga.
The launch of Sky Sports Mix means that Sky TV customers will be able to enjoy access to live sport, the widest range of Catch Up TV services, as well as watch the most-talked about shows from HBO and Showtime on Sky Atlantic, Sky 1, FOX and many more exclusive channels.
They can access all this whenever and wherever they want - live or on the go, via our mobile TV service, Sky Go.