FIFA president Gianni Infantino worried by rise in transfer fees
By Joe Tanner
Last Updated: 15/02/18 4:31pm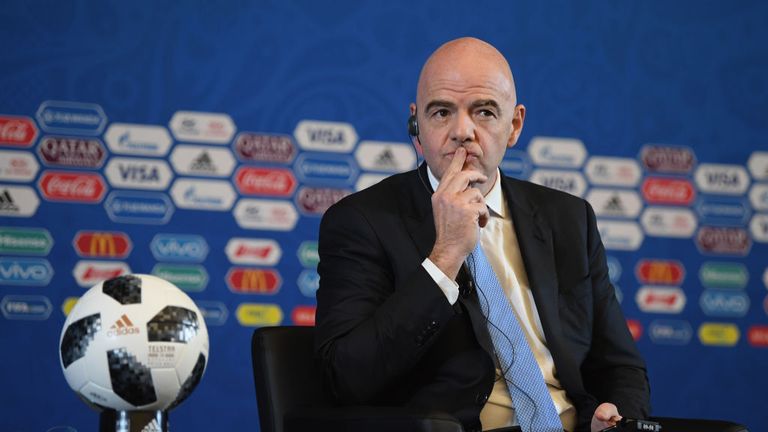 FIFA president Gianni Infantino has indicated that rising transfer fees are "worrying" and claimed "there are no rules in place" to regulate agents.
Infantino, who became FIFA's president in February 2016, wants to make alterations to transfer commissions and agent regulation as well as the number of homegrown talent clubs produce.
The 47-year-old previously said in November that he would be introducing new transfer system rules by 2018.
"For international transfers alone, we've seen some $6.4 billion circulating," Infantino told ESPN.
"This is double the amount [compared to] just four or five years ago. You could say the system is healthy because there is lots of money. But the trend is worrying and that's why we need to act.
"That's $6.4 billion, transferred from one country to another, over a period of a few months. And at the same time, the commission fees paid to agents are increasing as well, to more than $500 million."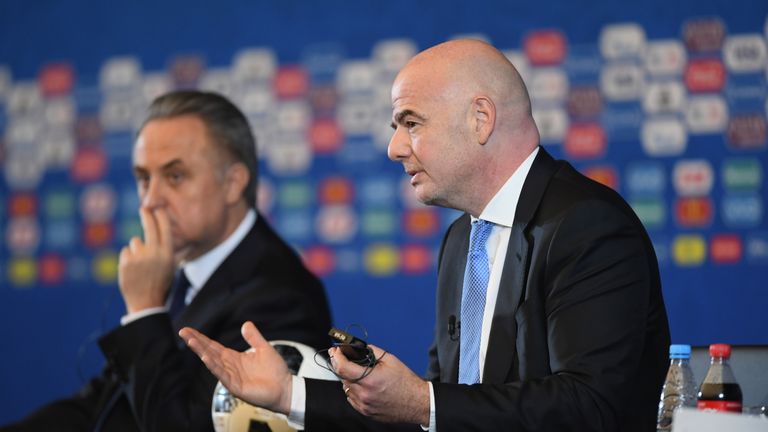 Agents are currently licensed by individual football associations rather than FIFA but that could potentially change with new regulations.
English football teams paid a record high total of £174m to agents last season and Infantino has expressed deep concerns about their fees.
"I think the rise of commissions paid to agents has taken a worrying direction. And many agents agree with me and would like more oversight," he said.
"It's also a question of football's ecosystem - today there are no rules in place.
"Anyone can do what he wants. But the reality shows us that there are risks of bribery, corruption and money laundering. It's not me saying it; there are many reports from government authorities that show this is the case."
Infantino has also called for a review of squad sizes and the number of loan players teams can use in order to promote the growth of homegrown talent.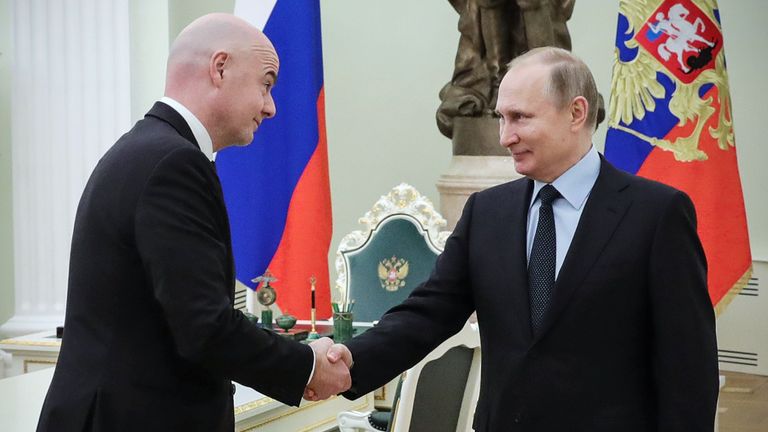 "We all have an interest that the best players play and today with the concentration of the best in a few leagues [and clubs] this is not happening. We need to also look into homegrown player rules to find a competitive balance."
After the transfer window last summer, the Premier League recommended making the window shorter and closing it before the start of the new season.
In future seasons, the window will close at 5pm on the Thursday prior to the opening weekend of the campaign.
"I'm very happy with the Premier League's proposal," Infantino said.
"It makes sense when you start the season to know what your squad is. And then you play the season with your squad.
"You [should not] be able to change one week, two week or months into the season and risk losing maybe your best player. It's not right. We have to protect the values [that] have made football what it is, [as well as the game's] integrity."