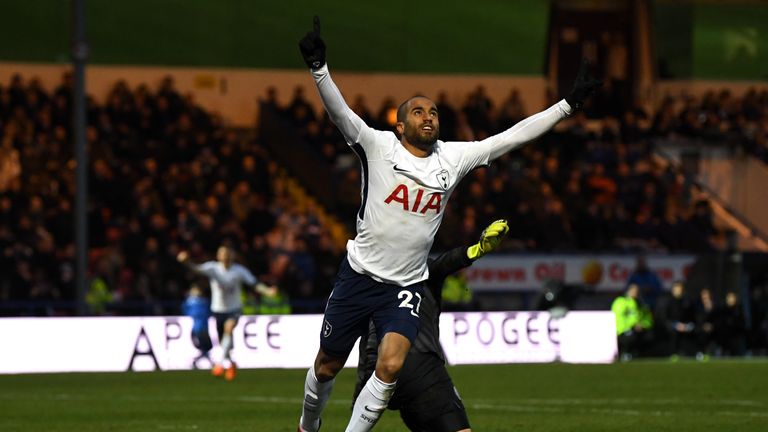 Lucas Moura believes Tottenham can win the Champions League this season.
Spurs came back from two goals down to draw 2-2 with Juventus in the first leg of their last-16 match in Turin last week, with the second leg at Wembley next month.
Moura, who scored his first goal for Spurs in the 2-2 draw with Rochdale in the FA Cup fifth round on Sunday, believes the team can go all the way in Europe.
He said: "Why not? The Champions League is the most difficult cup but I think we have the capacity to win. If we always think positive, always work hard.
"I think we did a big game against Juventus away. It's not easy to score in Italy. I think we had a good result and the next game I am sure that we can win, that we can do a big game with our fans and to continue."
Spurs have been in excellent form this season with Harry Kane scoring 38 goals in all competitions.
Moura, who arrived in a £25m January switch from Paris Saint-Germain in January, is content to be playing again and could feature in Sunday's Premier League clash against Crystal Palace, live on Sky Sports Premier League.
"It's too difficult for a player when we don't play," Moura said.
"We want always to be on the pitch, to play, but in this time I worked very hard and I stayed always positive, with my family, with my friends, always working, and waited for my new opportunity.
"I think I do a good game and I'm so happy for that."