MLS round-up: Wayne Rooney misses great chance in DC United loss to New York Red Bulls
Last Updated: 27/08/18 8:02am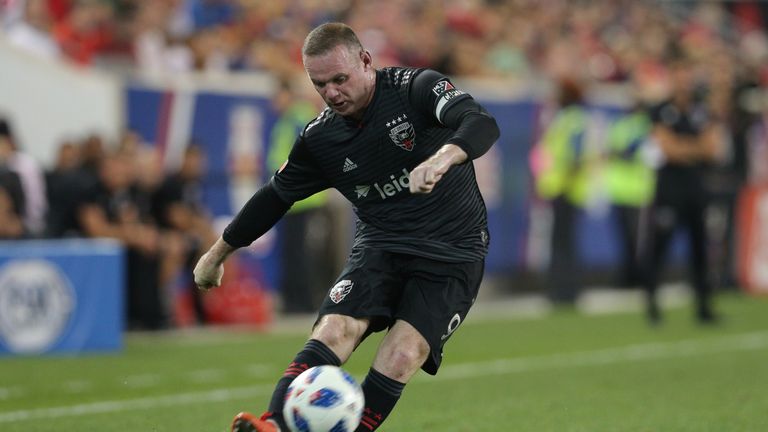 Kaku's goal was enough for New York Red Bulls to defeat D.C. United 1-0 at the Red Bull Arena, with Wayne Rooney striking the bar.
Kaku scored his fourth goal after a clearance by D.C.'s Kofi Opare landed at his feet. Kaku feigned a shot, dribbled left and shot from 22 yards.
Rooney missed a golden opportunity for an equaliser in the 66th minute, but struck the crossbar from 10 yards.
Portland's Julio Cascante deflected the ball into his own net in the 76th minute as the Timbers suffered a 1-0 loss to Seattle Sounders on Sunday night.
Goalkeeper Stefan Frei made three saves for his sixth clean sheet of the season as Seattle won their record seventh consecutive game and stretched their unbeaten streak to 10 matches.
The Sounders also moved past the Timbers in the race for the Western Conference's sixth and final playoff berth. The Timbers suffered their fourth straight defeat after a 15-match unbeaten run.
The own goal came after Sounders defender Kim Kee-hee made a run down the right wing. His cross for Raul Ruidiaz glanced off Cascante's leg and trickled into the far left corner of the net, leaving goalkeeper Jeff Attinella with no chance.