Liverpool were not at their swaggering best in beating Huddersfield but they got the win. Maybe that's a good sign for Jurgen Klopp...
Klopp did not seem to enjoy what he saw at Huddersfield as his Liverpool side were forced to withstand late pressure from a side still searching for their first win of the season. At one point, Klopp felt compelled to remind his players that there was only one goal separating sides, so sloppy was some of the work by his injury-hit team.
Ultimately, they ground it out to claim the three points that mean they remain level with Manchester City at the top of the table. That's nothing new this season. Having also won 1-0 at home to Brighton, Liverpool have already won more games by that score-line this season than in the entirety of last season. They are lacking fluency but the points are what matter.
After all, beating struggling sides was a struggle for Liverpool last season. They dropped points against all three relegated sides - being held to goalless draws at home to West Brom and Stoke as well as losing at Swansea. Even if the drop is to be the fate for old pal David Wagner and his team, Klopp will not be underestimating the importance of this victory.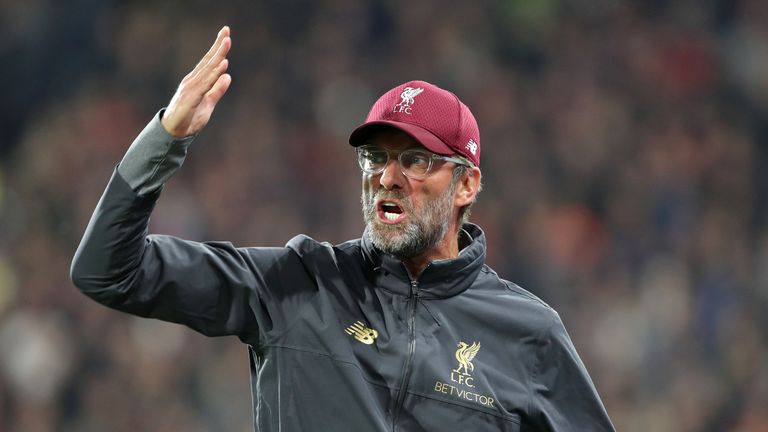 That it was achieved without Sadio Mane and Naby Keita, both injured on international duty, and with Roberto Firmino not in the starting line-up suggests this was a bullet dodged. Daniel Sturridge and Adam Lallana came in for their first Premier League starts of the season, while Xherdan Shaqiri played his first 90 minutes in the competition for Liverpool.
With Dejan Lovren keeping his place as well and Fabinho making his Premier League debut off the bench, this did not feel like a classic Liverpool line-up and it was far from a classic performance. But on a day when Chelsea dropped points at home, the win was the priority. Liverpool will need to play better, but they can now win games even if they don't.
Here's how Liverpool's squad players played their part at Huddersfield…
Xherdan Shaqiri
Against winless Huddersfield, Klopp felt confident enough to play Shaqiri in midfield and that decision was justified with a typically creative performance from the summer signing. Shaqiri created more chances than any other player on the pitch in the first half, providing the assist for Salah's opener. He can be a difference maker for Klopp's team.
Daniel Sturridge
Sturridge has already scored four goals this season, including vital ones against Paris Saint-Germain and Chelsea but this was his first Premier League start for Liverpool in almost a year. There was no goal - only speculative shots - but his mobility was again encouraging and a lofted ball through to Salah on 63 minutes should have brought the killer second goal.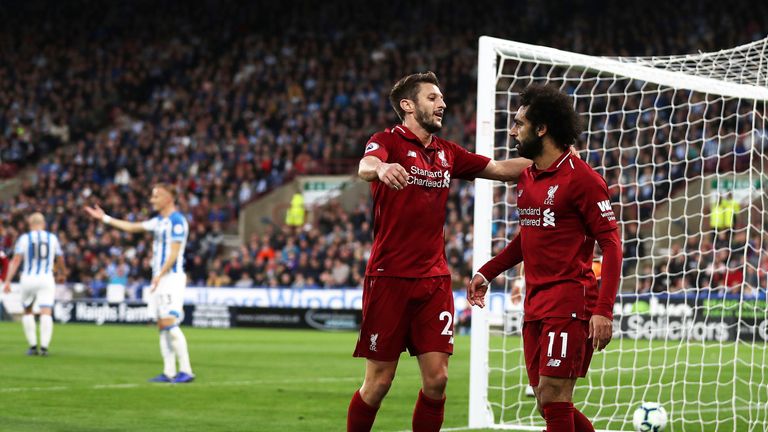 Adam Lallana
Lallana was making his first Premier League start since New Year's Day and he announced his return to the line-up with a trademark Cruyff turn away from trouble in the first half. Playing from the left, the England international showed plenty of energy - only James Milner covered more ground before he substituted midway through the second half.
Dejan Lovren
It was a surprise when Lovren made his return to the Premier League starting line-up for the showdown with Manchester City before the international break but the defender did well and retained his place. Two games and two clean sheets underlines the fact that Klopp can tweak his back line, resting young Trent Alexander-Arnold without paying the price.