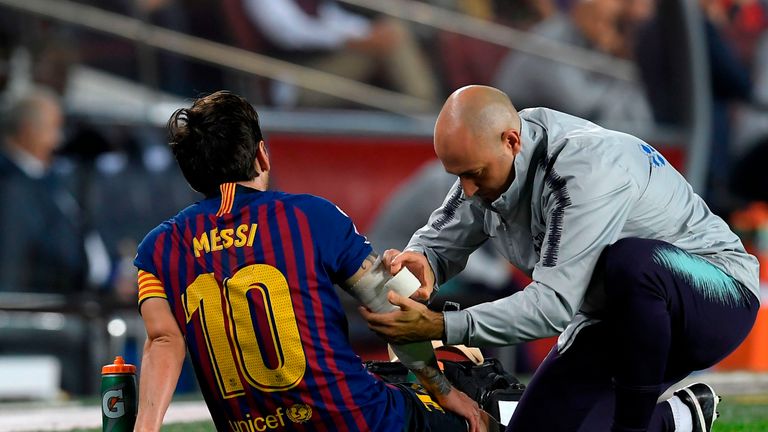 Lionel Messi fractured his right arm in Barcelona's 4-2 win over Sevilla and will be out for approximately three weeks, meaning he will miss next Sunday's El Clasico.
The Argentine was forced off the field after just 26 minutes at the Nou Camp on Saturday and will miss the visit of Real Madrid.
Messi landed awkwardly on his right arm after tussling for the ball with Sevilla's Franco Vazquez, fracturing the radial bone in his forearm, Barcelona have confirmed.
Ousmane Dembele was brought on to replace Messi, who had scored in the first half of Barcelona's 4-2 win after providing the assist for Philippe Coutinho's opener.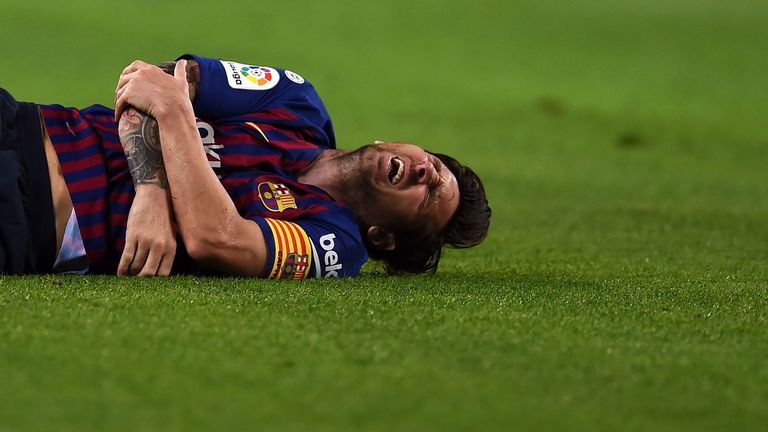 "It is clear it is a blow," Barca coach Ernesto Valverde said. "We know what he gives us and we know what he does to the opposition.
"We have to prepare ourselves, it is clear we are going to notice the loss of Messi but we have players that can cover."
The result sent Barcelona top of La Liga, but they will have to manage without their star player for at least three weeks.
As well as Real Madrid, Messi is also set to miss both of Barcelona's Champions League meetings with Inter Milan, with both teams in the same group as Tottenham.