Jurgen Klopp and Niko Kovac appeared to have a heated confrontation after Liverpool's goalless draw with Bayern - but both managers were keen to play down the incident as a misunderstanding in their post-match press conferences.
Liverpool boss Klopp looked annoyed at his Bayern Munich counter-part and, after wagging a finger at the Croatian, shook hands and walked off as Kovac tried to hold onto his arm.
However, Klopp later insisted all was well between the pair, explaining his issue was only with Kovac celebrating the result with his players instead of going over to shake his hand straight after the full-time whistle.
"No, no, no. I wanted to shake Niko's hand immediately and then he went in the crowd of his players," said Klopp. "I thought he shakes the whole of Bayern's hands.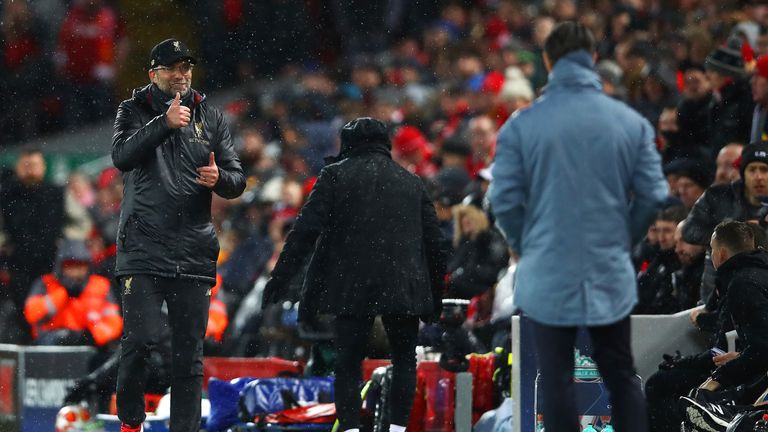 "Then when he came back I said 'I am waiting' and he apologised and I said no problem and he wants to apologise again. That's how it was."
Kovac took a similar view on the incident but argued managers expect to congratulate their players before seeking out their opponent in Germany and it had merely been a clash of cultures.
"That was funny," said the Bayern boss. "We were on English soil. In Germany it is normal when games end you shake hands with your players.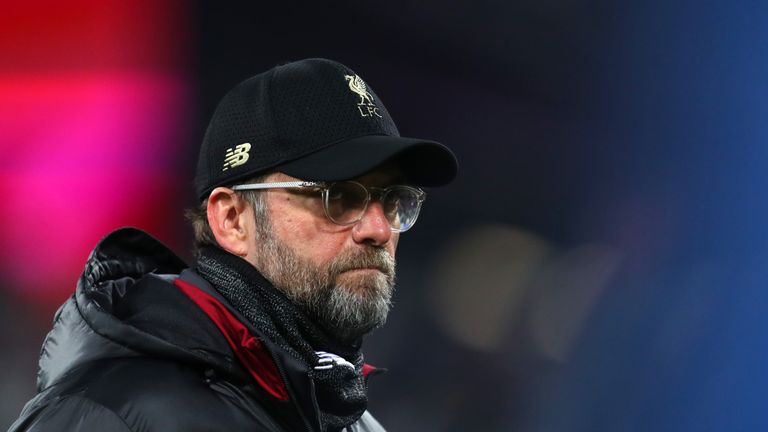 "In England, first the coaches shake hands. So I did what I did in Germany, said sorry and made up for it. And in Germany we will do it as we do it in Germany."
Klopp accepted an FA charge of misconduct earlier this season for his celebrations in the Merseyside derby.
The two managers will meet again in three weeks' time for the second leg of their last-16 Champions League tie in Munich.