William Saliba will miss the French Cup final after Arsenal confirmed they will not be extending his loan at Saint-Etienne until the end of the season.
Saliba, 19, joined Arsenal for a fee in the region of £27m last summer and was immediately loaned back to the Ligue 1 club, with the deal set to expire at the end of June.


Ligue 1 was cancelled in April because of the coronavirus pandemic but the Coupe de France final between Saint-Etienne and Paris Saint-Germain will go ahead on July 24, and it was hoped a deal could be agreed to extend Saliba's loan until after the match.
Mikel Arteta had previously said Saliba had "earned the right" to play in the final but Arsenal have since confirmed the defender will return to the Emirates after the Gunners failed to agree a short-term loan extension.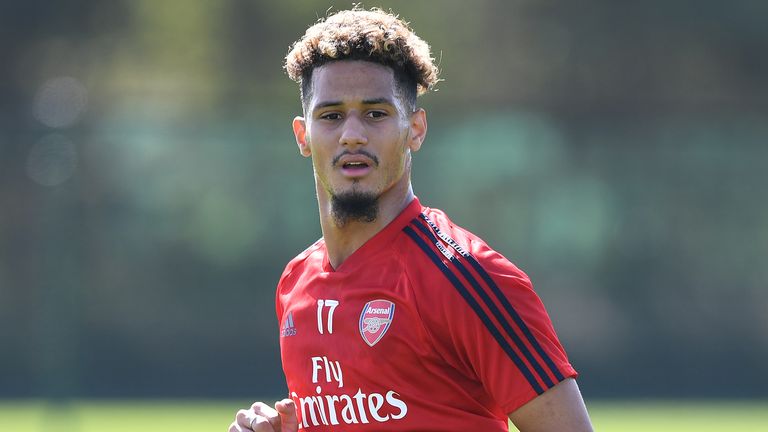 "Throughout our discussions with Saint-Etienne, our aim has been to protect the welfare of William Saliba as well as the interests of Arsenal Football Club, while honouring the terms of the loan," read a club statement.
"Despite the loan ending on June 30, we were willing to find a way for William to play in the [French] cup final on July 24, despite having no contractual obligation to do so.
"As William is returning from injury, we asked that Saint-Etienne follow a clear training plan with William in close collaboration with us, to ensure he is fully fit for the start of next season.
"To our surprise, we were unable to reach agreement to this plan which was proposed by our medical experts, and we are simply not prepared to risk the welfare of an Arsenal player.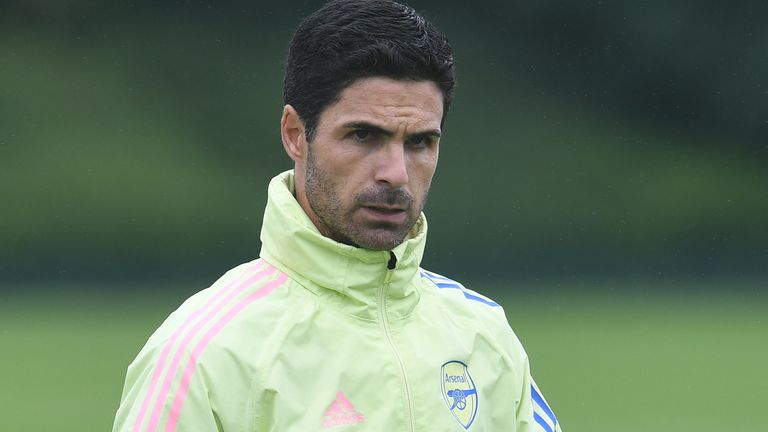 "While it was not our primary concern, and ultimately not relevant as our training plan was not accepted, we also expected not to be financially disadvantaged by extending the loan. This was also not acceptable to Saint-Etienne.
"We know this is a disappointment for William but he understands we are working to protect his long-term interests and those of Arsenal."
Saint-Etienne released a statement on Wednesday confirming Saliba would return to Arsenal and accused the Premier League club of making unacceptable demands during negotiations.
"ASSE, which simply wanted the extension of the initial loan until July 24, could not find an agreement in the evening with Arsenal to allow the defender to properly prepare and play this meeting, the English club imposing absolutely unacceptable sports and financial conditions," it read.
Smith: Saliba in the same mould as Van Dijk
Speaking on the Football Weekend Review Podcast earlier this week, Sky Sports pundit Alan Smith said he sees similarities between Saliba and Liverpool defender Virgil van Dijk.
"Of course Saliba is going to arrive at the club before too long, and from what I hear, scouts at Europe's biggest clubs can't believe he escaped the net, they can't believe they didn't get him instead of Arsenal, so that bodes well.
"He's been excellent for St Etienne in the [Virgil] van Dijk mould, in terms of his ability on the ball.
Download the Football Weekend Review Podcast on: Spotify | Apple | Castbox | Spreaker
"I think it's the way forward for Arsenal; they can't buy ready-made talent, they need to nurture players and improve them on the training field, which I believe Arteta can do.
"Players with potential like Saliba, [Kieran] Tierney, [Rob] Holding, plus [Hector] Bellerin can get better, so they are the back four as well as those other characters you've got; [David] Luiz, Sokratis [Papastathopoulos], [Shkodran] Mustafi, so there is something to go on there.
"You just want them to have a free run now, without injury problems."