Covid passes or negative lateral flow tests will be required to attend large sporting events in England as Prime Minister Boris Johnson toughened coronavirus measures to combat the spread of the Omicron variant.
The NHS Covid pass or negative test will be required at unseated indoor venues with more than 500 people, unseated outdoor venues with more than 4,000 people, and any venue with more than 10,000 people.
The passes will still work for people who have had just two doses of a Covid vaccine, although this will be kept under review.
The regulation comes into effect on Wednesday, December 15, with four Premier League games taking place later that evening including Arsenal's match with West Ham at the Emirates Stadium.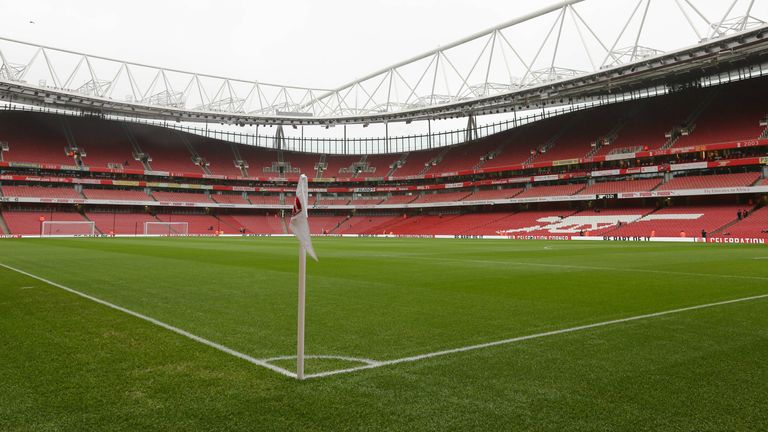 English Football League and Premiership Rugby clubs are also affected along with horse racing and the World Darts Championship, which begins at Alexandra Palace on the same day the new restrictions come into force.
Speaking at a Downing Street press conference, the Prime Minister said it was time to move to "Plan B" of the Government's coronavirus strategy, with measures including a return to working from home.
He said: "We will also make the NHS Covid pass mandatory for entry into nightclubs and venues where large crowds gather, including unseated indoor venues with more than 500 people, unseated outdoor venues with more than 4,000 people and any venue with more than 10,000 people.
"The NHS Covid pass can still be obtained with two doses but we will keep this under review as the boosters roll out.
"And having taken clinical advice since the emergence of Omicron, a negative lateral flow test will also be sufficient.
"As we set out in Plan B, we will give businesses a week's notice, so this will come into force in a week's time, helping to keep these events and venues open at full capacity while giving everyone who attends them confidence that those around them have done the responsible thing to minimise risk to others."
What will the change in government guidelines mean for football?
Analysis from Sky Sports News reporter Kaveh Solhekol...
"Clubs will need to do a lot of work, but as far as the Premier League are concerned, they already have done a lot of work because the advice for going to games is that you should have proof on your smartphone that you have been vaccinated or proof of a negative test.
"The Premier League were expecting this government announcement, it is something that they have prepared for but it is something that fans really need to know about as this will come in from next Wednesday.
"What we've got at the moment is 'Plan B' being carried out by the government and the Prime Minister has hinted that there could be a 'Plan C' in the future.
"That Plan C could be mandatory vaccinations for everybody, which could be an issue for supporters but also an issue for players.
"The latest figures from the Premier League back in October revealed that 62 per cent of players were fully vaccinated.
"Obviously, if these rules were to come in, some of these players would have to get double vaccinated to carry on working.
"With supporters, I thought it was very interesting what David Moyes said on Wednesday because he called for mandatory vaccinations and said that if he was attending a game as a fan, he would want to be reassured that those sitting around him had been double jabbed.
"So that could be something for the future, it feels like it is the direction of travel that we're heading in."