Bolton player credited with first-ever goal in Football League
Historians claim to have solved the mystery of who scored the first-ever goal in the Football League - 125 years ago.
Last Updated: 29/07/13 1:21pm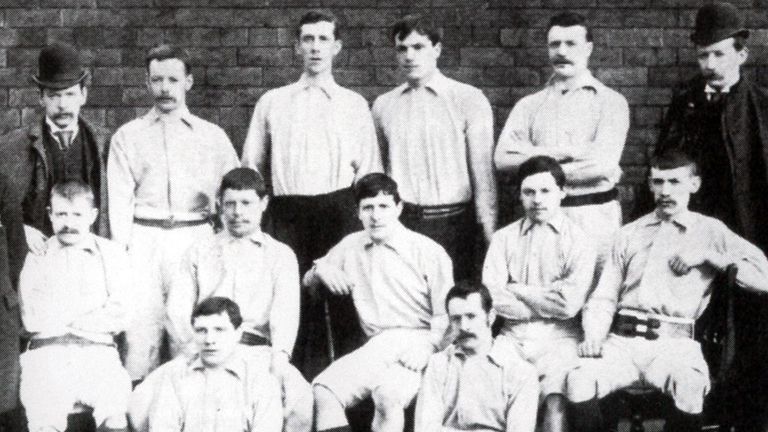 New research by football writers Mark Metcalf and Robert Boyling have revealed that Bolton Wanderers forward Kenny Davenport's strike at 3.47pm on Saturday 8th September, 1888 - two minutes after kick-off - was the first ever goal in The Football League.
It had been thought an own-goal by Aston Villa full-back Gershom Cox, scored after 30 minutes of their game against Wolves on the same day - had been the first but Metcalf and Boyling's research has established that the match between kicked off at 3.30pm rather than 3.00pm as previously thought.
Davenport was born in Bolton and played for Wanderers for nine seasons becoming their first ever England international in 1885.
He made 56 League and 21 FA Cup appearances for Wanderers, scoring 36 goals before leaving to play for Southport in 1892.
Metcalf, the author of 'The Origins of The Football League', said: "There has been significant amount of debate over the years over who scored the first ever league goal with at least three other players having been credited with the honour at some stage.
"Kick-off times in the early years of The Football League would vary from club to club and occasionally matches would get delayed because of the away team arriving late.
"Robert and I spent many months trawling through the historical records in an effort to prove that the first league goal was not an own goal as was widely thought. Eventually we discovered an advert for the match in the Midland Evening News which listed the game at Wolves as kicking off at 3.30pm. Therefore the first goal has to be the one scored by Kenny Davenport two minutes into Bolton's match with Derby which kicked-off at 3.45pm at the club's first ground, Pikes Lane."
Football League head of communications, John Nagle, added: "There have been 515,412 goals scored in the 125 years of The Football League and millions more in leagues across the globe. However, there can only be one 'first goal' and after years of debate, it appears that we now have the answer.
"It is particularly fitting that it should be scored by a player who played for his hometown club for the best part of a decade rather than an own goal."