Tuesday sees Manchester United host Manchester City, Arsenal entertain Swansea and Everton travel to Newcastle, while Liverpool have the chance to maintain their good form at home to Sunderland the following night. Here's Matt Stanger with the lowdown on what's at stake...
Manchester City
The first of three games in hand on Chelsea and by far the most difficult. City face a season-defining week as they make the short trip to Old Trafford on Tuesday and then face Arsenal at the Emirates Saturday tea-time. Win both matches, and the title race tips in their favour. Lose, and that defeat at home to Chelsea in February will continue to sting.


If this fixture had been played last week, we would have expected City to steamroll United. The champions were on their knees following the 3-0 humbling at home to Liverpool, but have since staggered back to their feet by beating Olympiakos to reach the Champions League quarter-finals and cruising to a 2-0 victory over West Ham at Upton Park.
With United displaying encouraging balance in Robin van Persie's absence at the weekend, City face a somewhat unfamiliar test. The focal point of a front pairing of Van Persie and Wayne Rooney was replaced by a 'cuter' approach on Saturday, with Juan Mata and Shinji Kagawa drifting between the lines and Ashley Young offering width on the right.
United's aim should be to get in behind City's high defensive line, with Mata looking to pull Vincent Kompany out of position and feed Rooney. Kompany, who returns from a one-match suspension on Tuesday, performed admirably against Barcelona at the Nou Camp, but too often this season he has looked suspect when forced to step up and track an opponent.
That was certainly the case in the home defeat to Chelsea and, with Martin Demichelis likely to partner the captain at the back against United, City's defence will require protection from both Fernandinho and Yaya Toure. That is not the only concern, however, as a goal drought among the team's strikers continues to pose a problem for Manuel Pellegrini.
Alvaro Negredo's blunt display against Fulham extended his run without a goal to nine matches while Edin Dzeko, who missed Saturday's game through illness, has been woefully below par in recent weeks. With Sergio Aguero ruled out of the derby with a hamstring injury the responsibility should fall on Negredo's strong shoulders, but he will be looking to share the burden with Toure and the rest of the starting XI.
In truth, this is a match City should win, and one they need to win to build the momentum required to win the title. They have stumbled over the last two months, but can place nagging doubts firmly behind them with a dominant display at Old Trafford. Pellegrini knows he possesses the stronger team and will expect his players to perform accordingly. United can be bullied, and it is up to City to expose their weaknesses in the same ruthless manner as Liverpool.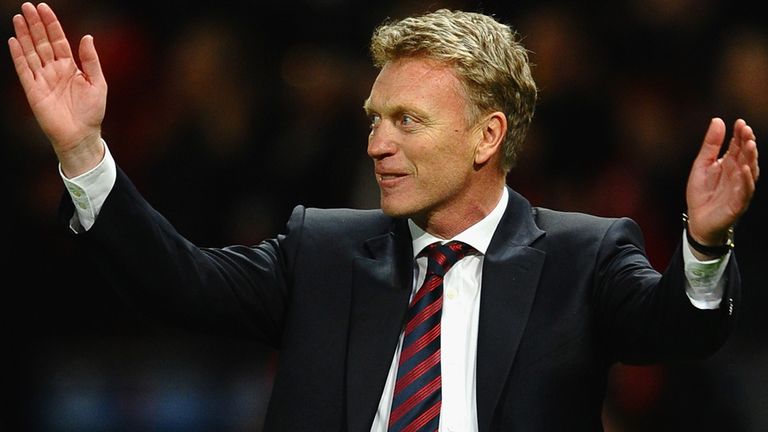 Manchester United
After a good week for David Moyes brought two much-needed victories, United now face a far tougher test in their last chance to show they can compete for the title again next season. The first thing Moyes should do is avoid saying that City are favourites.
The manager deserved praise for his selection at Upton Park at the weekend but his record against the top half leaves much to be desired. United have managed just 11 goals in 14 games against the rest of the top ten, with Crystal Palace the only side to have scored fewer. Two wins in 14 matches against top-half teams is a remarkably poor return for the champions, and the way they were dominated by City at the Etihad back in September set the tone for a disappointing season.
Tuesday should be seen as a revenge mission. Moyes spent too much time in the build-up to the Liverpool game focusing on the fixture in the context of the season in general, but United's top-four hopes are long dead. They should instead be intent on damaging the title hopes of a bitter rival and giving their fans something to shout about. Beating City despite being in their weakest moment for some time would send out a significant message.
United impressed with their new-look line-up on Saturday, and there is a strong chance that Moyes will stick with the same forward line. Their roles will be slightly different, however, with Kagawa tasked to track the roaming Pablo Zabaleta on the right and Mata required to restrain Toure and Fernandinho as much as possible - which one imagines won't be very much at all. Attacking could well be the best form of defence for United, with Mata and Rooney clearly capable of causing plenty of problems for their opponents.
It will be interesting to see who Moyes starts in defence after partnering Michael Carrick with Phil Jones at the weekend. Logic would suggest that Carrick will return to midfield alongside Marouane Fellaini - with Darren Fletcher dropping to the bench - but lingering injuries to Rio Ferdinand and Jonny Evans, as well as Nemanja Vidic's suspension, have left Moyes with a problem. It is one that shouldn't be solved by turning to Chris Smalling, whose desperate form this season should preclude his inclusion in Roy Hodgson's World Cup squad and yet, bizarrely, doesn't appear to have harmed his chances.
As many have argued, the Champions League quarter-final is a free pass to Moyes. No-one expects United to win the tie so, as long as they don't lose 8-0, the pressure on the manager is unlikely to increase any further. The same cannot be said for Tuesday's derby, however. United have been nothing short of dreadful in several Old Trafford outings this season and the fans are right to expect a response to the Liverpool defeat. Just six wins and 18 goals (as many as bottom club Fulham) in 14 home Premier League games simply isn't good enough. Tuesday offers an opportunity to begin putting it right.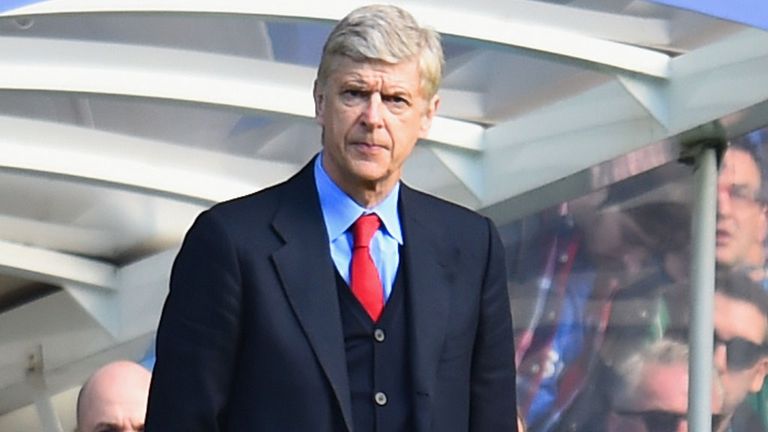 Arsenal
A strong start is the most important thing for Arsenal after the massacre at Stamford Bridge. The Gunners have held a half-time lead only three times in their last 16 Premier League matches, which makes Saturday's capitulation seem a little less surprising.
In many ways struggling Swansea are the perfect opponent to help Arsenal regain some pride. In others, they could prove to be a pain in the backside. The Swans have averaged more possession (60%) than any other team in the Premier League this year, and they can frustrate the Gunners by holding on to the ball at the Emirates on Tuesday. Frustration leads to mistakes, and the possibility of a rare result to alleviate relegation fears.
It is Arsenal's job to nip Swansea's hopes in the bud. They may be struggling with another injury crisis, but the players who started on Saturday are better than their performance suggested and certainly possess enough quality to beat the team currently occupying 15th. They owe it to Arsene Wenger to bounce back and to the fans whose tantalising title dreams have been given false encouragement throughout the season.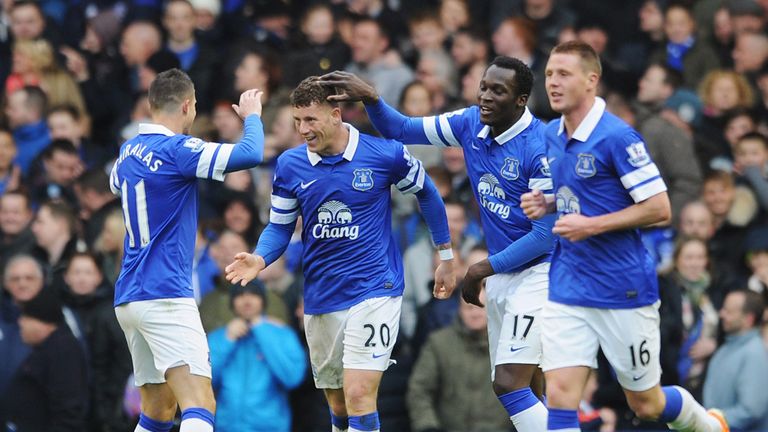 Everton
Would it be going too far to claim that this is a game Everton should win? With Newcastle having nothing to play for and the Toffees still in with an outside shot of making the top four, it's vital that Roberto Martinez's side show their quality at St James' Park.
If Everton can pick up successive away victories against the Magpies and Fulham this week, they will go into the home clash with Arsenal on April 6 knowing they can - at the very least - close the gap to just five points. Throw a game in hand at home to Crystal Palace (on April 16) into the equation and suddenly those unlikely aspirations deserve careful consideration.
In many ways, it is better to be in the chasing pack than trying to secure what you have at this stage - something Arsenal found in the run-in last season. With the Gunners' title race effectively ending at Stamford Bridge, Everton can hope to sneak up on them like beautiful spring flowers slowly starting bloom.
Liverpool


Don't get cocky. On paper, this is the Reds' easiest fixture in the last eight, but then the trip to West Brom and home match against Aston Villa also looked pretty straightforward.
The worry for Liverpool is that they can't maintain their blistering form over the final eight matches. To win six in a row is a brilliant achievement, nine out of 11 even more so, but to continue that run over the next seven weeks - the standard that is required of the Reds - would be an incredible effort.
Wednesday's gimme at home to Sunderland will tell us a great deal about the potential for complacency to slip in.
A version of this article originally appeared on Football365