Santi Cazorla apologises to Malaga fans for not saying goodbye when he joined Arsenal
Last Updated: 23/02/15 8:57pm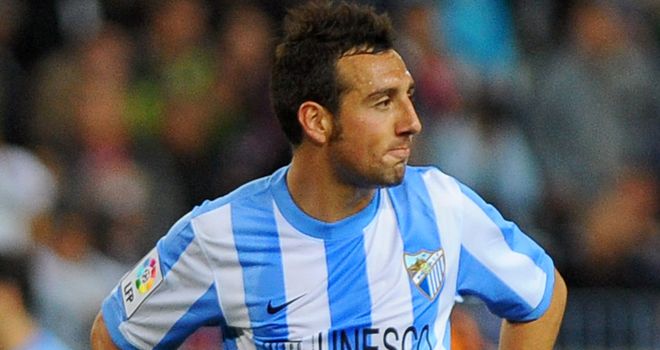 Arsenal midfielder Santi Cazorla admits he still feels guilty for not being able to say goodbye to Malaga fans properly.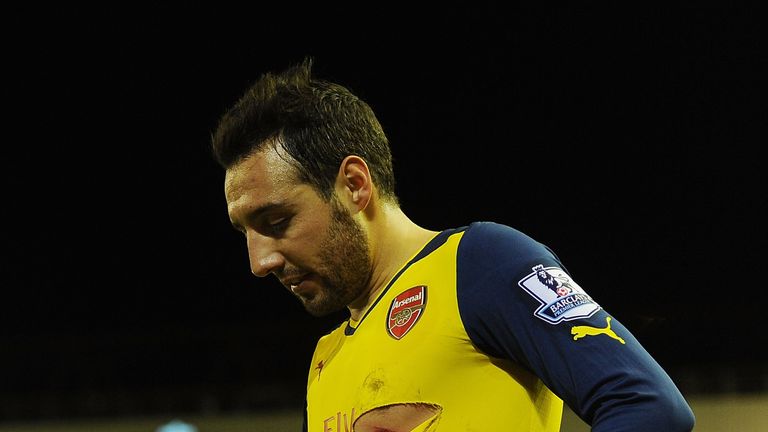 Cazorla helped Malaga qualify for the Champions League in 2012 for the first time in the club's history after signing from Villarreal.
However, after just one season in southern Spain, Cazorla joined the Gunners after the Andalusian club encountered financial difficulties and had to offload several of their key players.
It was a huge turnaround after Malaga's Qatari owners had spent so much to make the club competitive on the continent.
Cazorla, who is the club's record signing, admitted to Revista that it all happened very quickly, and before he knew it, he was an Arsenal player.
"I left because the club needed money," Cazorla said
"Arsenal was a good opportunity, but Malaga wasn't stable and it wasn't clear where they were headed.
"I know that in Malaga lots of people haven't forgiven me for the way I left.
"When I signed for Arsenal, everything happened so quick, I had to go to London.
"Arsenal had already started their pre-season and I had to go over there for a medical, and then I had to go to Holland to start to train with the squad.
"That all meant that I couldn't go to Malaga to hold a press conference to say goodbye to everyone face to face.
"In the end, I could only write a letter in which I expressed my gratitude and my affection for the club. I know a lot of people didn't like that.
"I'd like to apologise for not being able to say goodbye properly as I know that would have been the best thing.
"It still bothers me that I didn't get to do that for the fans."
Cazorla admitted that despite spending just one year with the Albicelestes, he still looks back fondly on what was a successful period for the club.
"It was a big thing for Malaga because in those days, they had never competed to get into Europe," Cazorla added.
"We exceeded expectations and ended up playing in the Champions League.
"It was an unforgettable experience."