Juventus defender Patrice Evra says he will shake Luis Suarez's hand ahead of the Champions League final.
The Barcelona striker famously snubbed Evra when playing for Liverpool against Manchester United after the Uruguayan returned from a ban for racially abusing the defender.
The two players meet once more in Saturday's final in Berlin having shaken hands in a later clash between the two Premier League sides and Evra doesn't foresee any problems, saying he is concentrating on making his presence felt by every opposing player.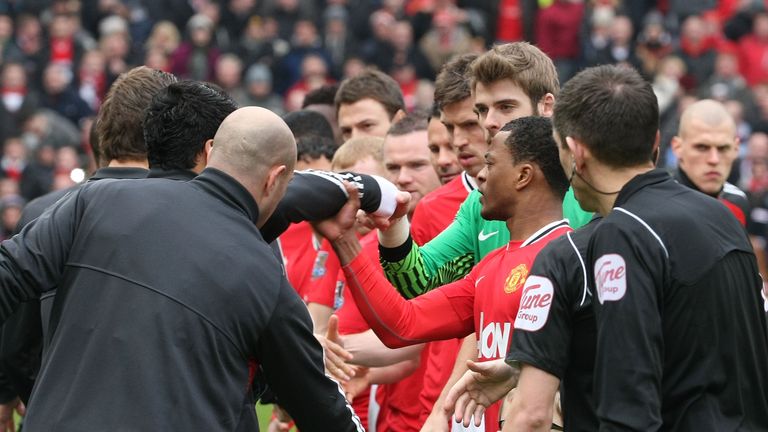 "I will shake his hand – I am a professional," Evra told Sky Sports in an exclusive interview ahead of Saturday's showdown.
"Like I've said many times, I'm proud of my colour and it doesn't matter. I'm playing against Barcelona, I'm not playing just against Luis Suarez.
"Every player in the team, they will feel me, because I will play a really important game."
The full-back has won Europe's elite competition once, with Manchester United in 2008, but lost the 2009 and 2011 finals with the same club having lost his first final appearance with Monaco in 2004.
Live UEFA Champions League Final


Evra is set to start for Massimiliano Allegri's side against Barcelona in Berlin on Saturday evening and, while the France international is pleased to have reached another final, he is determined to improve his record.
"To play my fifth final in the Champions League is amazing.
"Every day in training I think about that because my goal is to win three Champions Leagues, and I've only won one. That's why I really want to win this one, to make sure it's going to be 3-2, not 4-1."
Now 34, Evra believes he is in better condition than he has ever been – something he attributes to an intensive training regime at Juventus.
"It was really difficult for me to leave Manchester United," he said. "I left for a personal choice.
"It doesn't matter if you go somewhere and you're still winning – it's always the wrong decision to leave a club like Manchester United.
"It was a shock at the beginning because, to be fair, I did not expect the way Juventus Football Club were working. They work really hard.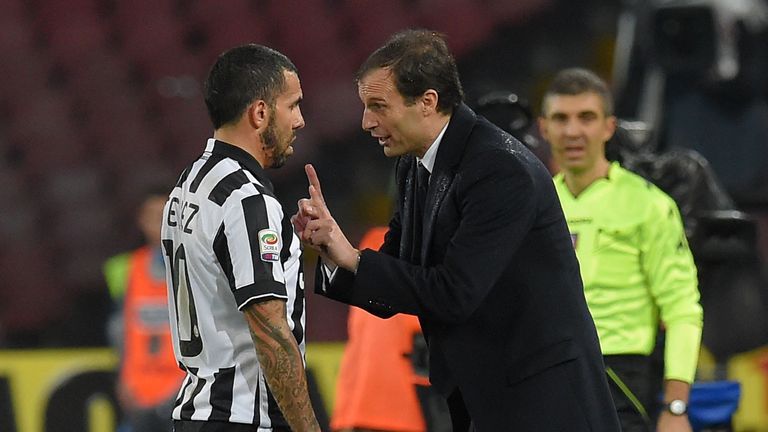 "I think the training sessions are more difficult than the game. In pre-season I remember the manager Allegri always asking me 'Pat, are you OK' – I was always saying 'for the moment I'm still alive'. And it was true, because it was difficult. I'd never worked so hard in my life.
"It's a great experience because, even for my age now, I feel like I'm more powerful than when I was younger. I qualify myself like a bottle of wine – the more I get older, the more it tastes sweet!"
Watch the full interview with Patrice Evra in the build-up to the Champions League final, with coverage from 6pm on Sky Sports 1HD & 5HD.