Alan Pardew needs results quickly
KAMMY SAYS: Alan is no fool and he knows you cannot finish off last season like Newcastle did and start off this year in the same way and not be under pressure. He has a fantastic relationship with the owner, Mike Ashley, but that relationship stems from Alan doing his job properly and he needs results to keep his job. If he doesn't get them he will be in a perilous position, especially as he works for someone who is a winner. Ashley gives massive incentives to his staff at Sports Direct and the ones that do good jobs profit with the company. That's what he wants from his manager and so Alan must deliver. The tough thing for Pardew, though, is that there has been a lot of discontent for a while and even if he goes six games unbeaten, the next time he has a downturn some fans will make it clear they don't want him, so Alan just has to try and get as many good results as he can.
Jack Wilshere is ready to flourish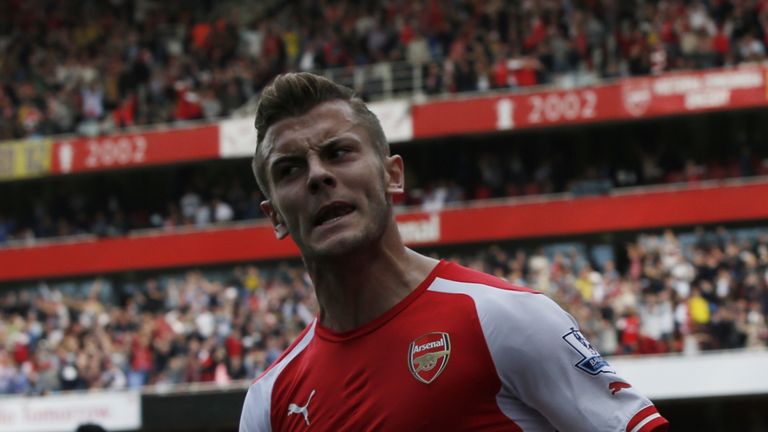 KAMMY SAYS: When Wayne Rooney was named England captain, I was asked what my choice would be and I said Jack Wilshere. I've got nothing against Rooney, who has got off to a good start, but Jack is going to be an England player for a long, long time and plays in the right position in midfield. People often forget how young Wilshere is and the fact he had a bad ankle injury and was out for a long while, but I expect him to come back bigger and stronger, just as Aaron Ramsey did from his injury. Wilshere is a quality player and can be both a sitting midfielder and a forward-thinking one, but with Mikel Arteta or Manuel Flamini holding for Arsenal in their current system, he has the licence to get up the pitch – as he did to great effect against Manchester City on Saturday with not only his goal but some excellent passes, too – and Arsenal have a really good, fluid midfield.
There are positive signs for Man United
KAMMY SAYS: The key for Man United against QPR was always going to be how Louis van Gaal managed to fit all his stars into one team. Things could so easily have gone wrong but they didn't, with the big names working together perfectly and the shape looking good. You can only beat what's in front of you - and they beat QPR comfortably – but the manner caught the eye and they will now move on to the next game. They can't get too carried away, though, and say they are now good enough to win the Premier League because there are some very strong teams in this division. A lot has been made of the back three Van Gaal likes to use, too, but he switched to a back four on Sunday and I think that's how he may go a lot of the time because it is very difficult for a back three when there is only one striker and a lot of Premier League teams go with that these days.
The Costa-Fabregas axis is working perfectly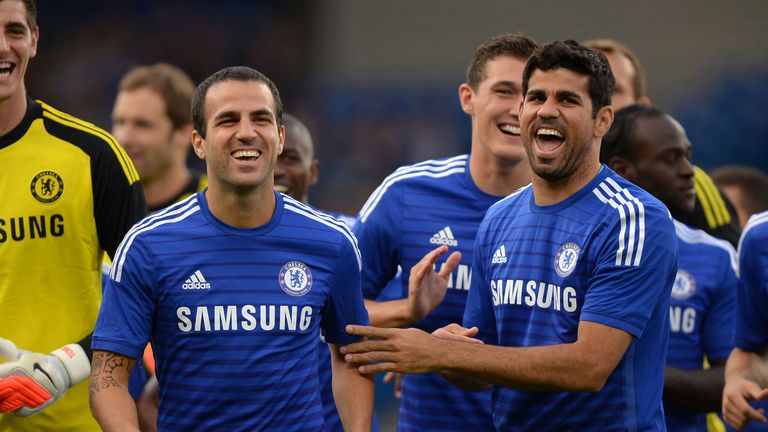 KAMMY SAYS: Chelsea look to have every base covered; from back to front they have been superb, they have set the benchmark over the first few games of the season, and are there to be shot at. Jose Mourinho will be hoping that goal machine Diego Costa stays fit because his partnership with Cesc Fabregas is one that Mourinho dreamt up in his mind and nobody else put together. When Jose signed Costa he would have been wondering whether to pair him with another striker or go for a playmaker and he has gone with the latter and it is working superbly. Fabregas won't be prolific in front of goal but Costa will be prolific because of Fabregas. Chelsea also have the added bonus of goals off the bench in Loic Remy, something they couldn't guarantee with Fernando Torres, who never really did it at Stamford Bridge. At £8.5million, Remy looks an absolute snip.
Aston Villa deserved their Anfield victory
KAMMY SAYS: Aston Villa are playing with real confidence and belief at the moment. Paul Lambert wouldn't have been happy with his team's performances over the whole of last season but they are doing a lot better now. They have signed and brought back a bit of experience; their young players are getting more and more used to Premier League; Fabian Delph is revelling in his England call-up, and it looks like new coach Roy Keane is having an impact as well. Villa got a great 1-0 win at Anfield, and while you can say Liverpool were missing Daniel Sturridge and Raheem Sterling was on the bench, Villa were wihout Ron Vlaar and Christian Benteke and I'm not sure that even Luis Suarez would have helped Liverpool breach a determined visiting defence on Saturday.
Referees must get to know players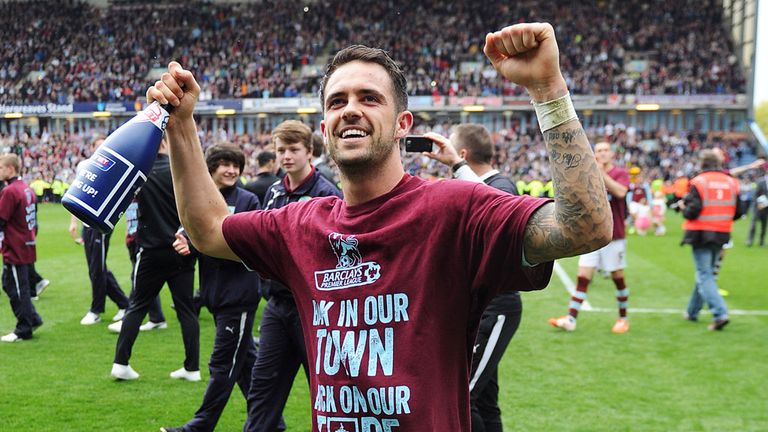 KAMMY SAYS: After I explained on Goals in Sunday that Burnley's Danny Ings should not have received a yellow card for an alleged dive against Crystal Palace, our guest, Tony Pulis, said referees should go into football clubs and get to know players and I couldn't agree more. The Premier League worry about potential familiarity and bias – I remember when Mark Halsey trained with Bolton and then couldn't officiate any Bolton games – but referees don't have to go in alone. If they go in as a three or four-strong group, be civil without being pally, and officiate in five-a-side matches, they will see the characters of the players and understand which ones are likely to dive and which ones aren't. Mike Dean certainly got the Ings decision wrong – that lad would never dive – but other players diving does make it difficult for referees.