Guillem Balague believes Gonzalo Higuain is "seriously considering" joining Chelsea this summer, with Diego Costa possibly set to leave Stamford Bridge.
Higuain has enjoyed an impressive season with Napoli, netting 33 goals in 34 games to lead the Serie A scoring charts by some distance.
Costa, meanwhile, has struggled to rediscover the form he showed in his first season with Chelsea.
He has only scored 12 times in the Premier League and there have been reports that is unhappy and wants to rejoin Atletico, who he left in 2014.
Speaking on his weekly Q&A session with Sky Sports, Spanish football expert Balague said: "Gonzalo Higuain is a target for Chelsea. I think he would cost around €48m (about £37.8m).
"Higuain is seriously considering it and if he does move to Stamford Bridge then there would be the possibility that Costa would have to be sold.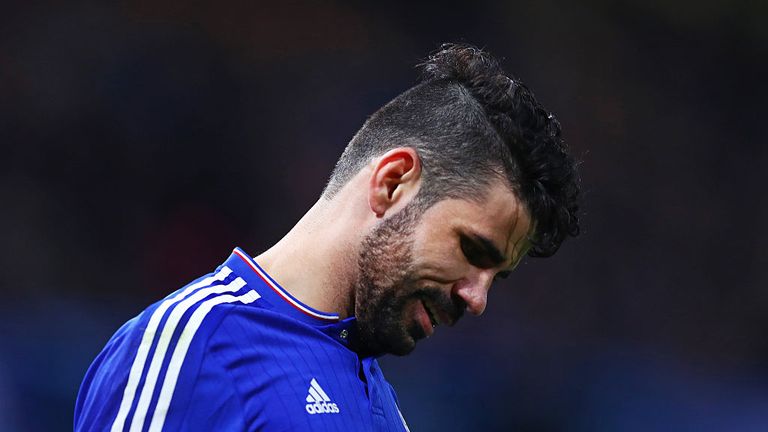 "It's very difficult for Atletico Madrid, and Diego Simeone in particular. Simeone has told Atletico Madrid he only wants three players. Diego, Costa and Diego Costa.
"He's determined to get him but it's not easy to get him as he will have to reduce his wages big time and I'm not sure Atletico will be able to put a huge offer on the table for him.
"It's one to keep an eye in the future because they certainly want him."
Chelsea's Eden Hazard, whose form has improved in recent weeks, has also been linked with a move to La Liga.
Asked about the chances of Hazard heading to Spain, Balague said: "It all depends on the transfer movements. Paris St-Germain are pushing for Cristiano Ronaldo to move to France.
"Real Madrid think that if Ronaldo doesn't go to PSG they will have to renew Ronaldo's contract. If he stays on Hazard may not be the player they go for but they do need new players. It's all still a bit up in the air."
Watch the conclusion of the Spanish season live on Sky Sports on Saturday or follow all the action on www.skysports.com.