The Barcelona board have drawn up a shortlist of candidates to replace Luis Enrique should he leave at the end of the season, with Sevilla boss Jorge Sampaoli the ideal man to take over from him, according to Sky Sports' Spanish football expert Guillem Balague.
The Catalans suffered a 4-0 loss to Paris Saint-Germain in the first leg of their Champions League last-16 clash at the Parc des Princes on Tuesday.
And with the La Liga champions also in real danger of surrendering their title to rivals Real Madrid, who currently lead Barca by a point in the table, but having played two games less, serious questions have been asked about Enrique's future at the club.
"The board have drawn up a shortlist of replacements for Luis Enrique," said Balague. "Nobody has access yet to that shortlist, but it will be the board and nobody else who will choose the future coach of Barcelona.
"Before the PSG game, Luis Enrique was going to be the one to decide if he wanted to renew his contract or not, and Barcelona were happy to keep him. Now the situation has changed, and they realise that there are players who do not think Luis Enrique should stay.
"And the players themselves feel that Luis Enrique will leave and the slight criticism of his tactics after the PSG defeat by Sergio Busquets and Andres Iniesta suggest that the top guys in the team possibly feel Barcelona need a new impulse."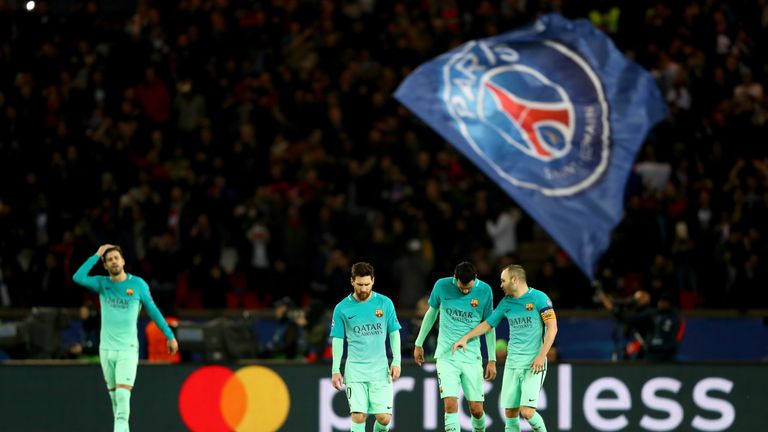 As well as Sampaoli, Tottenham manager Mauricio Pochettino is also understood to be attracting interest from Barca.
However, Balague feels Pochettino's past connections as captain of Barcelona's city rivals Espanyol will rule him out of the running for the role, and thinks Sampaoli would be the ideal person to replace Enrique.
"Pochettino has got a lot of admirers at the Camp Nou and I cannot see many other managers better than him around, plus he understands what the fans of Barcelona would require and what to do with that team, but he was Espanyol captain and that would make difficult his move to Barcelona," he said. "And he feels he has a job to do at Spurs of course.
"Sampaoli is another situation - Juanma Lillo, his assistant, was key in the developing of Pep Guardiola as a coach, based especially on his ideas about the positional game."
Sampaoli and Pochettino are not the only managers believed to be on Barca's wish list, with the club also understood to be keen on Athletic Bilbao's Ernesto Valverde, according to Balague.
"So Sampaoli would be a good choice," he said. "He is on their shortlist, but he is not the only one. He has a buyout clause of £1.35m, so if anyone wants him they will have to pay that. But I am pretty sure he is open to the idea of going to Barcelona.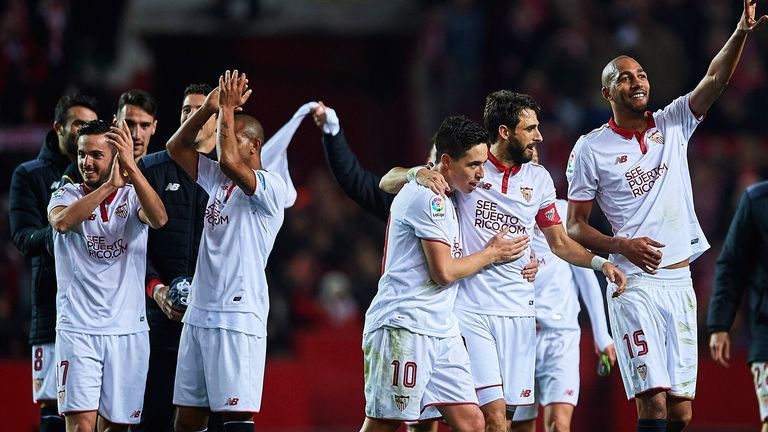 "Neymar wanted him to become the Brazilian national coach recently and also has been privately having meals with him, even hosting him in his house near Barcelona. Lionel Messi also likes him and has told him so, while Luis Suarez would also give his vote of confidence to Sampaoli if he was the chosen one.
"But as I said, he is not the only one on the shortlist of Barcelona and the board would like to choose without the influence of players, if that is possible at all. Another name on that shortlist is Ernesto Valverde from Athletic Bilbao, who twice in the last six years has been on Barcelona's shortlist, but they ended up getting other coaches."