Guillem Balague's Copa del Rey final preview: Alaves can cause Barcelona problems
Last Updated: 26/05/17 6:30am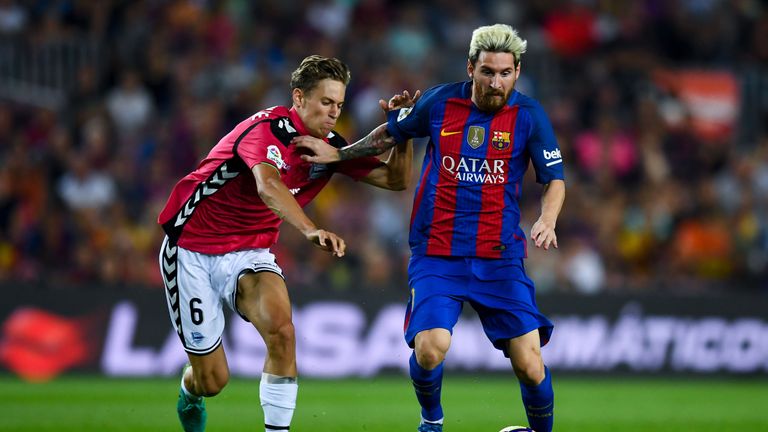 Guillem Balague believes Alaves will be no pushovers when they face Barcelona in the Copa del Rey final, live on Sky Sports 2 from 8.20pm on Saturday.
Luis Enrique will be in charge of Barcelona for the very last time before leaving the club, while football will be saying a fond farewell to Atletico Madrid's Vicente Calderon Stadium.
Sky Sports' Spanish football expert Balague says that although Barcelona are clear favourites, Alaves know how to beat the Catalan side having won 2-1 at the Nou Camp in September...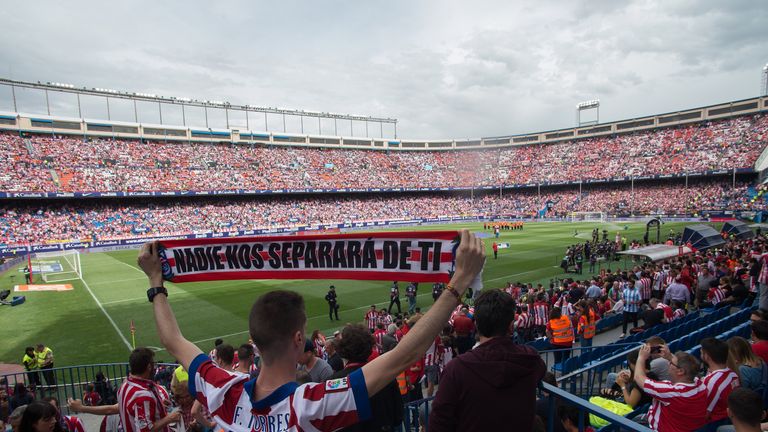 Alaves maximising potential
The Copa del Rey final is a fascinating contrast in styles. What makes it intriguing is the fact that Alaves have beaten Barcelona at the Nou Camp and generally made life difficult for Barcelona.
What Mauricio Pellegrino has managed to convince his players that to maximise their potential they have to be flexible, and against teams like Barcelona they have to suffer. That means not having the ball, doing a lot of running.
Generally, they have always felt more comfortable not taking the initiative, and that's what makes Alaves so dangerous against Barcelona.
The way they beat Barcelona at the Nou Camp was explained by Mauricio Pellegrino himself on Revista; he noticed that in the past, Barcelona's trouble comes when they face a defence of five who close the central area by having the lines together and putting a lot of men in the middle. It worked.
But Alaves are not just about defending, they have a lot of quality, and a lot of players on loan who have stepped up a level.
Manu Garcia has had a very good season in midfield, and the likes of Victor Camarasa and Dani Torres have been very solid too.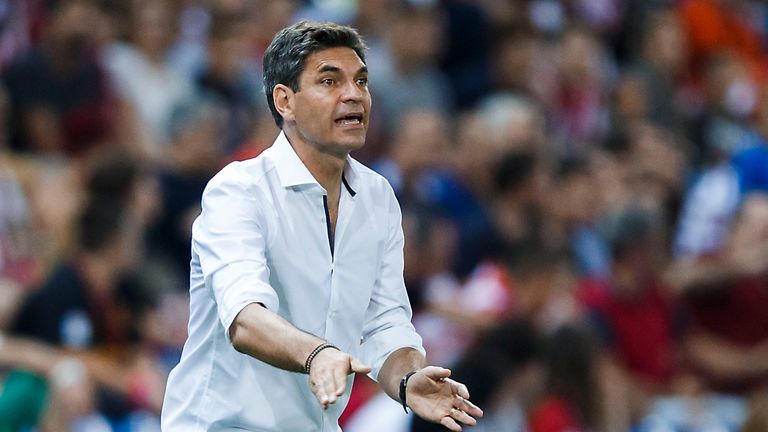 Marcos Llorente, who is going back to Real Madrid after his loan, has had a fantastic season. He will come into Real as competition for Casemiro, but I think he will even replace him soon. He is better with the ball and can do the same work without it.
All in all they are a very solid team. They have a lot of hungry, young players who want to give a last moment of happiness to the Alaves fans.
Barca need new impetus
We have seen what kind of season Barcelona have had. They only wake up when they have their backs to the wall, when they are under stress and when the odds are against them. That's the sign of a team who needs new impetus.
It suggests that the XI have lost competitiveness, and suggests Luis Enrique wanted an easy life in his last year in charge, and therefore not made the second string hungry enough to challenge the first-choice sides. That means the first XI have not competed as well as they could.
But this is one game. Neymar has had the best season of his career, despite scoring less; Luis Suarez has had periods of goal droughts, but he always has chances, and Lionel Messi is still filling too many gaps.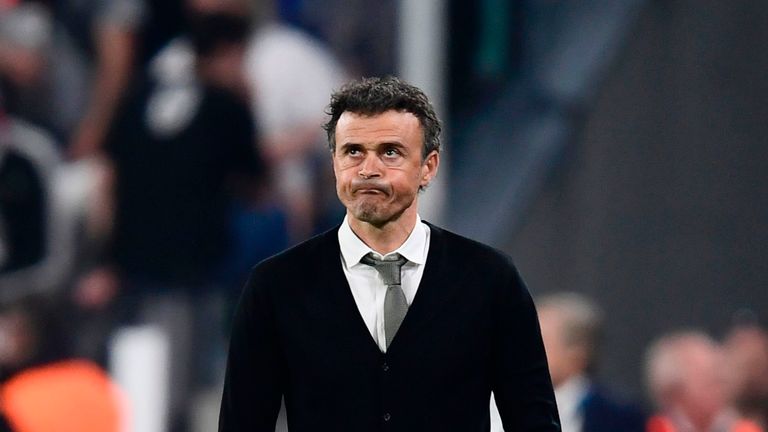 At the beginning of the season, he was on the right-hand side looking for Dani Alves and Ivan Rakitic, but one wasn't there anymore and the other was poor in form.
So he then moved to the centre, trying to dictate the tempo and dictate the game, especially when Andres Iniesta wasn't there, and he has also played behind the strikers, but despite all of this moving around, he has become the best goalscorer in Europe, proof again that he is the best player in history.
When you have those three working together, anything can happen. Barcelona are clearly favourites, and Luis Enrique wants a title before leaving, having won everything in his first season, two titles in his second season.
They are facing an Alaves side who, when we look at them in a few years, we will refer to as a great side, because some of the best players in La Liga will have come from them, but playing for other teams.