After an eventful weekend in La Liga, there's already a familiar look to the table as Real Madrid lead the way on goal difference ahead of Barcelona.
What did the opening round of games tell us about what we can expect in the months ahead though? Here, Guillem Balague tells us five things we learned from the first set of matches…
Barcelona need reinforcements
With Neymar gone, Barcelona look more pedestrian and despite beating Real Betis 2-0, it's clear they need new players.
They feel Philippe Coutinho is escaping them now so they are putting their efforts into signing Ousmane Dembele from Borussia Dortmund and Nice's Jean Seri.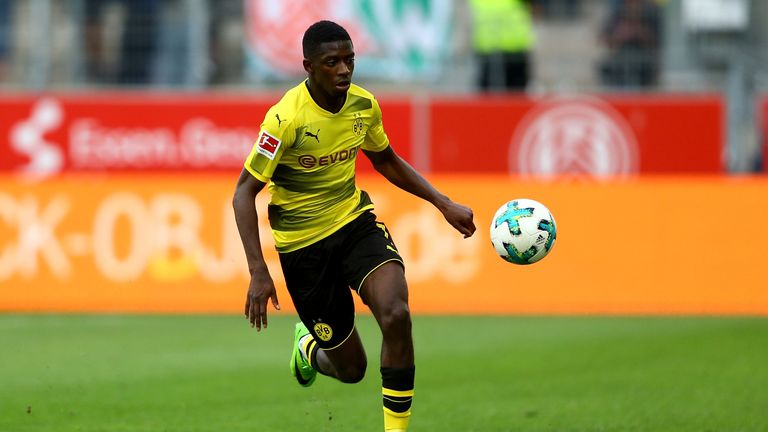 Without Luis Suarez and Andres Iniesta, we saw Lionel Messi return to the false nine position on Sunday and he was touching the ball much more than he was in the two legs of the Super Cup. As long as you do that, in that position or further up the field as Valverde suggested in pre-season, you will keep him happy.
Barcelona tried a new 4-2-3-1 formation on Sunday but they don't have the depth and quality in a one-against-one situation Neymar had so it's a case of trying to find the best Barcelona now.
With Suarez missing, Ernesto Valverde felt it was best to have Messi through the middle and Gerard Deulofeu on one wing with Sergio Roberto advanced too.
There is enough there to beat most teams but when they come up against the very best, this Barcelona side is not yet strong enough.
Bale deserves his Real Madrid place
Real control games much better when they have four midfielders and with their 44-pass goal from Casemiro, some of their stats now are the type which have belonged to Barcelona in the past.
The debate over Gareth Bale's inclusion goes on and most commentators feel having four midfielders is better than having Bale, Benzema and Cristiano Ronaldo as a front three.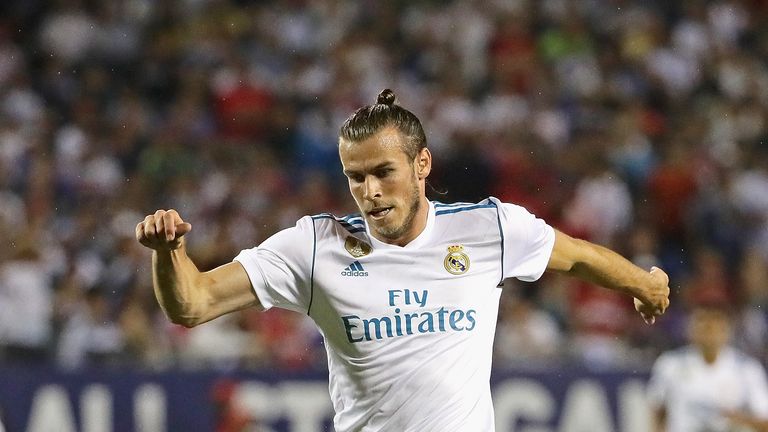 In turn, they see Bale as the weak link and I think that's for two reasons. The first is the campaign for Isco or Marco Asensio to play.
Bale scored the first in Real's 3-0 win at Deportivo La Coruna then had a hand in the third so why people don't want him playing escapes me. His influence has been shown very often in his period at Madrid, even though last season injuries left him behind.
I can see a second reason why is relatively easy for Spanish commentators to go after Bale: he hasn't embraced the language and culture in a way that makes Real Madrid fans feel he is one of them.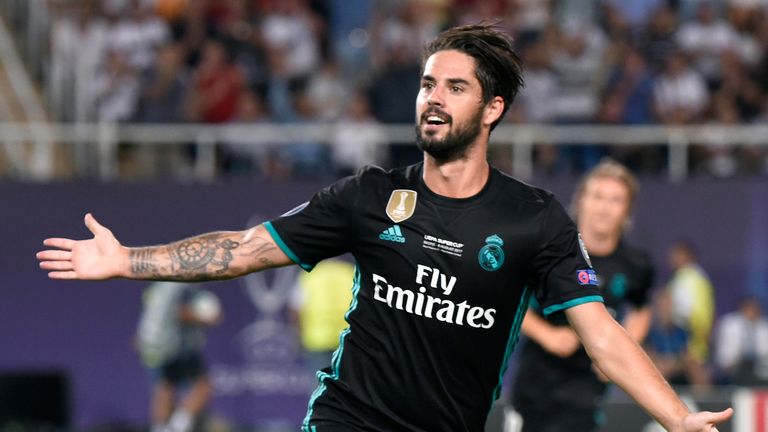 They see him play but haven't heard enough of him. So they only judge him by what he did in the previous game or month or season. Having had a difficult campaign there are not many voices defending him (I do in my regular column in AS, but I feel not many do). In terms of quality, he deserves to be in the starting team.
Atletico already on the back foot
Even though they spent all week saying they didn't want to start this season like the last, where they drew their first two games, Atletico Madrid conceded twice and drew 2-2 at Girona.
To their credit, they showed good mental strength to come back to take a point and their never-say-die attitude was a positive - although the way they conceded their goals at set pieces was a surprise.
Antoine Griezmann was sent off so he will now miss a couple of games and with two more matches away from home before they move to the Wanda Metropolitano, they have a challenging run ahead.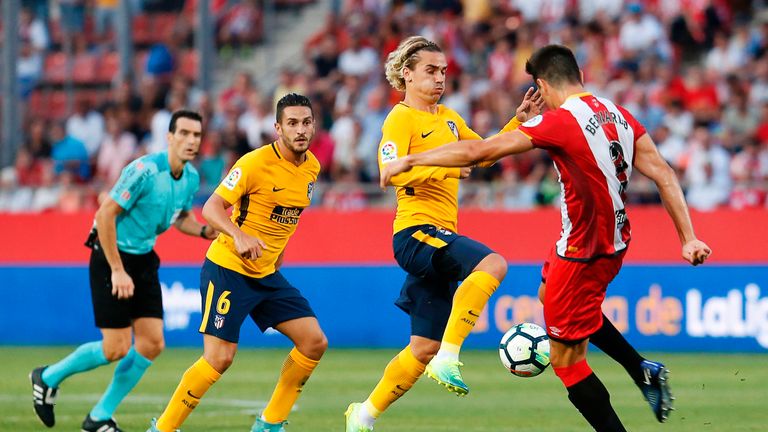 Let's see if the three away games they are starting with affect their chances in the long run. Real Madrid are really strong and the teams looking to challenge them can't afford many slip-ups.
The way things are, Atletico could yet be strong enough to push for the title - but more results like Sunday's might see them end up as runners-up instead. And yes, they could be battling with Barcelona for that position if Real continues the trend.
Girona can live among the elite
Girona played wonderfully against Atletico and it's to their credit they achieved their draw with only four new faces in their line-up - the goalkeeper Gorka Iraizoz, Bernardo Espinosa, Marc Muniesa from Stoke and Pablo Maffeo.
They have Manchester City's backing and the City Football Group will soon have a share of ownership in the club.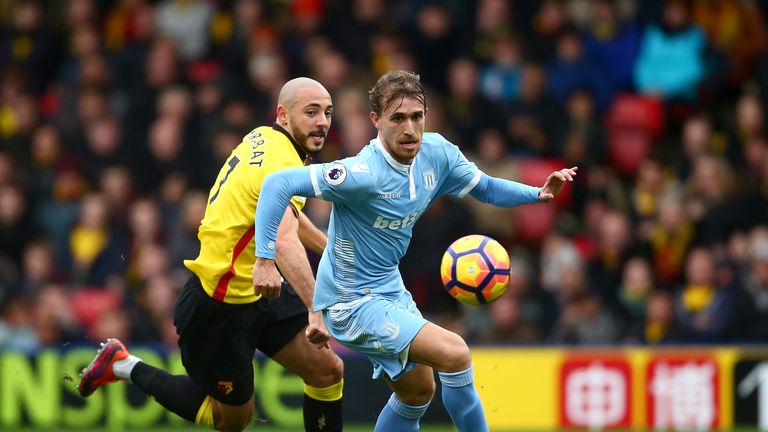 City have allowed them to take the likes of Aleix Garcia, Marlos Moreno, Maffeo and Douglas Luiz on loan. Mostly, however, they played with their team from last season and they were great, brave, wanting the ball, committed.
At set pieces, they made Atletico look weak as both of their goals were headers in such situations. They look to be a really good addition to the league.
Valencia could be dark horses
Valencia only beat Las Palmas 1-0 on Friday but they were solid and there was a lot of electricity in their football, both in terms of how they defended aggressively and pressed high up the park. On other instances, they dropped deep and were very well organised. The 4-4-2 they used will be a regular feature, the same as the organisation and the quick counter.
The good thing for them is there are more new players to come. Gabriel didn't play but has been signed from Arsenal and Jeison Murillo, the centre-back, has arrived on loan from Inter.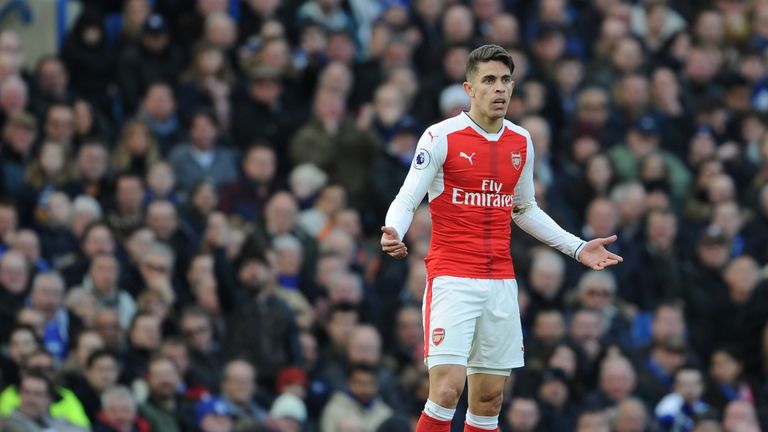 Geoffrey Kondogbia also came from Inter and they may even get Goncalo Guedes from PSG. Another rumour is they're going for Andreas Pereira from Manchester United on loan.
All in all, they will be a better side than last season and the key is Marcelino, the coach. He has given them clear instructions to be well organised and their brand of football is close to that Valencia fans saw under Rafa Benitez, a brand they like.
Guillem answers YOUR questions
Is Lionel Messi happy at Barcelona or does he want a move - and if so, where? Also, do you think Barcelona will win any trophies this year? (@bryanlabaz)
GUILLEM SAYS: Messi has agreed to stay and he will sign his contract but is he happy? I think the message from Neymar that Barcelona haven't got the board they deserve was a message from his old changing room. Messi will be happier when he is surrounded by quality players and that's why it is important to get a couple of big signings this summer. Joan Laporta, the former president, said yesterday the real way to keep Messi happy will be to get rid of Josep Maria Bartomeu, the current president. I know that within the camp, the players feel the directors are not at their level.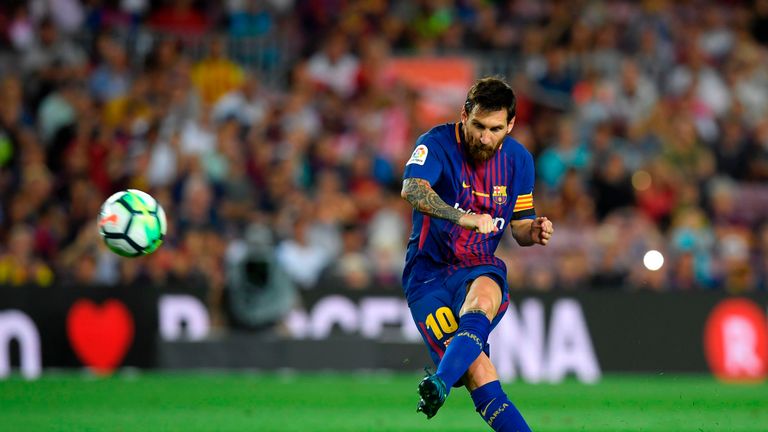 I do think Barcelona and Atletico Madrid are very close now, with Real Madrid well ahead of them both, so it is going to be tough but it is hard to know if they are going to win anything when just one league game has been played. Let's weigh that one up again on September 1 when all the business has been done. With Seri, Di Maria and Dembele, you would have a much better Barcelona - so let's see if they arrive.
Is Antoine Griezmann's move to Manchester United still possible in this transfer window and if not, what about next summer? (@eseyz)
GUILLEM SAYS: This summer it's impossible but next summer, who knows? Quite clearly, he was determined to go to Manchester United and it's just the fact he didn't want to let Atletico Madrid down while they couldn't sign anyone that made him decide to stay. He had made his mind up to go to Old Trafford though, so we will see what happens as 12 months is a long time.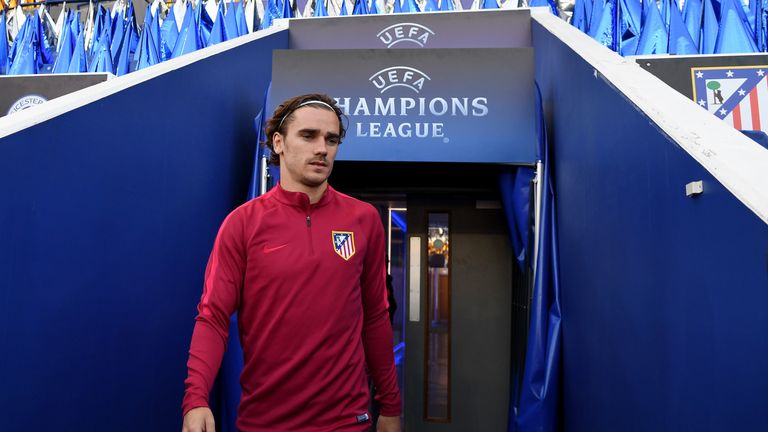 Does Griezmann regret not joining United? His tweet during the Swansea game seemed to suggest so. (@sleet45)
GUILLEM SAYS: He is with a team which has played in Champions League finals and also won the league recently - more recently than Manchester United - so he is already at one of the top teams in Europe. He is playing with the fans and he will continue to do that with teasing messages but it is quite clear he will consider a move to Old Trafford next summer.