Diego Costa's return to Atletico Madrid: The inside track
Last Updated: 22/09/17 5:46pm
Grandma's rice and beans, secret training and Antonio Conte's big mistake... Guillem Balague gives us the lowdown on Diego Costa's move from Chelsea to Atletico Madrid.
It was the worst kept secret in the world that Diego Costa wanted to go to Atletico Madrid.
He hasn't adapted to life in London and hasn't adapted to the language. As with Fernando Torres, who left before returning, there is an identity at Atletico, a group sense that they miss elsewhere.
Costa is actually taking a pay-cut to go to Atletico Madrid, but he's happy to do that.
Here's what we know. Atletico have put the money on the table, there's an agreement in principle, he will have to pass his medical of course and define personal terms, which are already all organised. It's all done even though Diego Simeone said on Friday he has not been told officially. He wants to keep everyone focused on the Sevilla game on Saturday.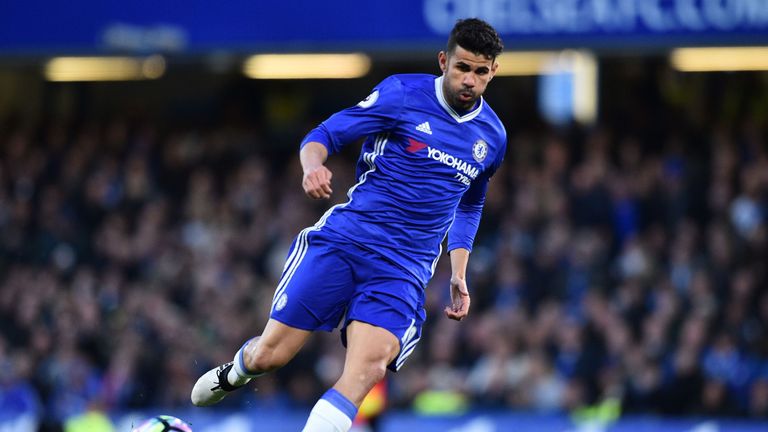 Due to Atletico's transfer ban, January 7 could be his first fixture, against Getafe at home, 107 days from now. But what's happened in the past couple months, and what happens between now and January?
He's spent two months on holiday, and has already been working under the secret and distant supervision of an Atletico Madrid club person since the start of August, so he's a bit fitter.
But his grandmother was still there cooking him rice and beans. Let me explain... every summer at Atletico Madrid he would come back home from his family visit a stone heavier, so he will have to lose weight. There is a programme in place for him.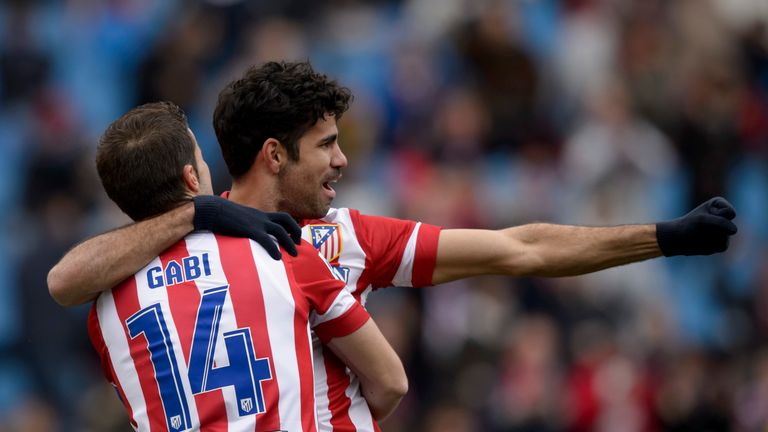 As Barcelona showed when they were banned, the new players can train with the team. There was a bit of a discussion around whether new players could be accepted in the training ground during the transfer ban, but Barcelona investigated that, saw that they could, so had Aleix Vidal and Arda Turan training with them. Costa will do the same.
What's interesting is that he scored 36 goals for Atletico in his last season. He never got to those heights with Chelsea, but they'll expect him to be the goalscorer that they have not had since.
We don't know how Antoine Griezmann and Costa will play, but if they do connect - and I expect they will as Griezmann is a very flexible forward - it could push Atletico Madrid to challenge for absolutely everything.
He defined the style of Atletico during his last season in 2013/14 when they won the league. They have been looking for a Costa since he left. Nobody has fulfilled the gap that he left.
It would be great if Costa was paraded in front of Atletico fans for their game against Chelsea in the Champions League on Wednesday, but what I'm hearing is that Costa will be at the new stadium on Saturday for the clash with Sevilla.
It was a huge mistake on Antonio Conte's part to send a text to Costa saying he was not wanted, because he weakened the position of Chelsea.
Chelsea wanted 70m euros, Atletico says, they got 55m plus 10m. It is still a big fee, one Atletico has never paid.
But he shouldn't have sent it. I'm pretty sure if you're a director at Chelsea you'd wish he hadn't too. It gave the wishes of Costa a big push, because he could always say: "look, they don't want me."
That's why he felt he didn't need to go back to train or play with the reserves, or anything like that. It played completely into his hands.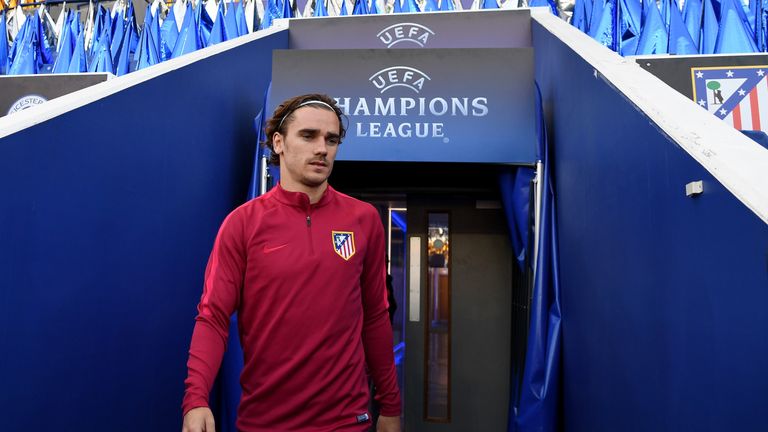 But Chelsea more or less got what they wanted for him, once Conte decided he didn't want to keep.
I see a lot of you asking: what does this mean for Griezmann? He won't leave in January, but in the summer I think we are all aware he will try to leave.
But do you really think Manchester United would be the only team that will want him? Griezmann will make sure there will be an auction for him and even Atletico will try their best to keep him.
So a summer transfer saga on its way...
Watch Atletico Madrid v Sevilla on Sky Sports Football Red Button and Sky Sports Mix from 11.55am on Saturday
If you are using skysports.com you can comment below to get involved in the debate, but please adhere to our House Rules. If you wish to report any comment, simply click on the down arrow next to the offending comment and click 'Report'.