Liverpool to consider all Philippe Coutinho options and expect Barcelona offer soon
Last Updated: 03/01/18 3:30pm
Liverpool have softened their stance and are now open to the option of selling Philippe Coutinho in January, according to Guillem Balague.
Barcelona had three bids for Coutinho rejected by Liverpool in the summer, the largest of which was worth £113m, but Balague says the La Liga leaders are now preparing a bid of £133m (£97.5m up front plus £35.5m in add-ons).
The Brazilian missed the trip to Burnley on New Year's Day, and may also be left out of the Merseyside derby in the FA Cup on Friday night.
Sky Sports' Spanish football expert Balague says Liverpool's stance has now changed, and they are now open to any possibility, with the least likely seeing the 25-year-old sign a new deal at Anfield.
"Things have changed. As you know in the summer Barcelona made three offers for Coutinho, and they are preparing another bigger one, 110m euros plus 40m euros add-on fees.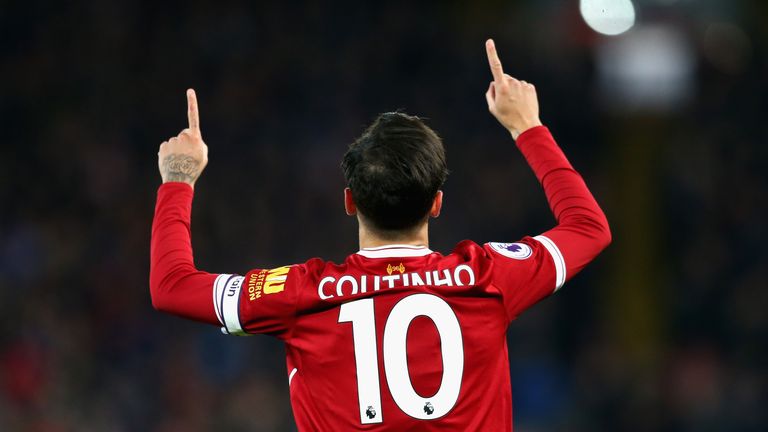 "They are preparing it, they haven't sent it yet to Liverpool. But I think everybody is under the impression that Liverpool have softened their stance, and are willing to listen.
"They haven't necessarily put a price on Coutinho, but they are thinking: 'How about if we sold him now?' Or, 'how about agreeing a departure in the summer'.
"All of the possibilities are on the table, but perhaps the most unlikely one is Coutinho renewing his Liverpool contract.
"That is different from Liverpool's stance in the summer. Liverpool cannot say anything yet because a new offer has not arrived, it is being prepared. It will arrive.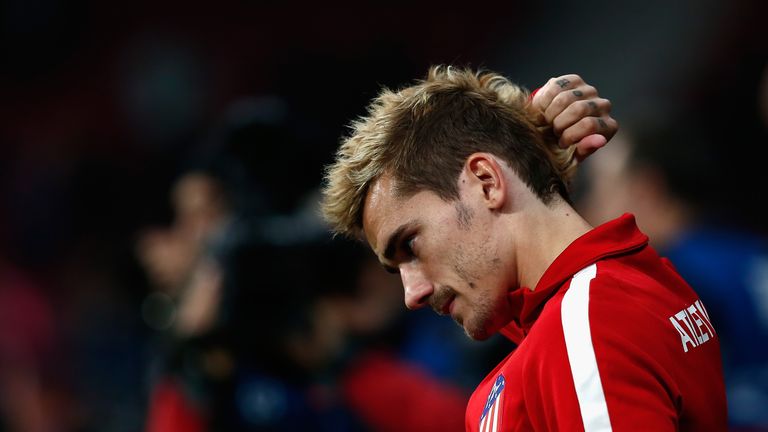 "Something that is not new is that Coutinho would like to leave now."
Liverpool stood firm on the situation with Coutinho in the summer, but Balague now says the board see little to be gained from keeping a player against his will, and that money is not the main reason for selling up.
"Even after splashing out £75m on Virgil van Dijk, Liverpool aren't desperate for the money," adds Balague.
"After taking a firm stance on any Coutinho bids last summer, perhaps there is an acceptance within the boardroom that there is little to be gained by keeping him against his will, hence adopting a less belligerent stance.
"But before they let him go they need the right fee for him and they will try to bring a replacement. Maybe [Naby] Keita arriving early? In any case, all the possibilities are being considered."
Balague also says the timing of the move in January would allow Coutinho space to settle into life at the Nou Camp, and despite leading La Liga by nine points, Balague says there are clear weaknesses in Ernesto Valverde's side, with Atletico Madrid's Antoine Griezmann their other main target.
"It has a lot to do with the time it takes for a new player to adapt to a new situation and a new team. What is quite clear is that Barcelona have decided to reinforce the squad, and to reinforce the first XI.
"They want Griezmann, and they want Coutinho, with Coutinho coming now and if not, in the summer. They will try for Griezmann in the summer, and the buy-out clause will be 100m euros.
"To do that, they need to get rid of around eight players. You look at the stats and think: 'Barcelona are already doing well!' but there are weaknesses, everybody realises that. The team is getting old, and they need new blood."