Real Madrid's top players need more consistency, says Guillem Balague
Last Updated: 26/02/18 4:25pm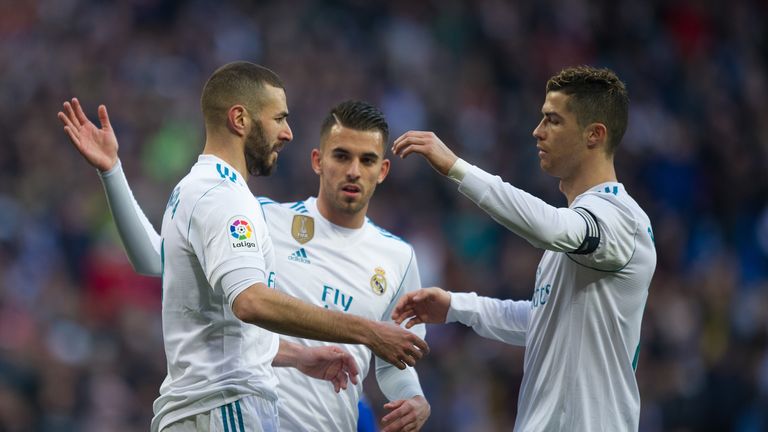 Guillem Balague runs through five things from Spain this weekend, and says Real Madrid's top players need to find more consistency.
Zinedine Zidane's side cruised to a 4-0 victory against Alaves on Saturday in a continuation of their good recent form, but Barcelona and Atletico Madrid also picked up big wins.
The current La Liga leaders beat local rivals Girona 6-1 while Atleti were 5-2 victors against Sevilla. Balague discusses all of this and more in his review of the weekend's action...
Resurgence of Real
Real Madrid, as we suspected, have started their key part of the season with the Champions League, and the form of everybody improves. They have scored 30 goals in the last seven games and in the previous 18, they had scored 31 -you can tell the difference.
The key here has been Lucas Vazquez and Marco Asensio, as mentioned previously, but Vazquez in particular, almost under the radar, has 12 assists and 7 goals - his energy, pace and hard work have been key for Real Madrid in recent weeks. I think he had lost a little bit of confidence in himself at the beginning when Zinedine Zidane was not using him but now he is really battling to be in the line-up.
As Asensio was out, the 'BBC' got together again and the three of them scored, which had not happened since April 2016 - unbelievable. But if there is one player who has made a huge difference in the last six games, it is of course Cristiano Ronaldo, who has gone from scoring one goal every 311 minutes before the 20 January to now scoring every 53 minutes - he has been recovering his form.
He had the captain's armband and he acted as such when he gave the penalty to Karim Benzema, which is the first penalty he has ever taken in the league for Real Madrid, and he scored. But the thing is, Real Madrid cannot wait for their best players to find their top form in February. They have to give much more consistency.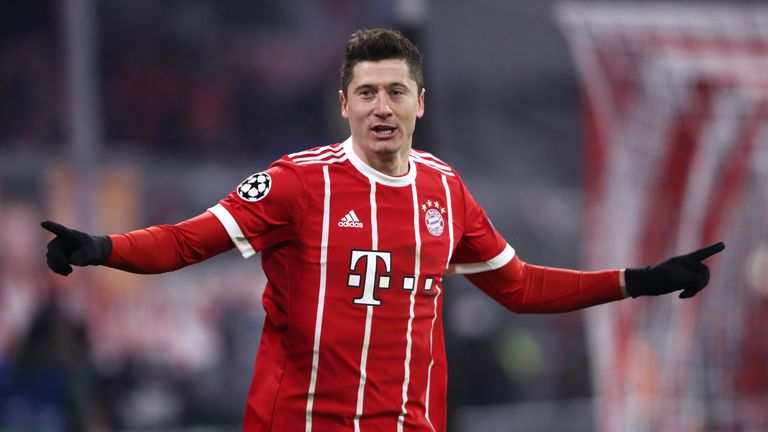 Hence the club insisting they want to renovate the side. So rumours will fly around about Robert Lewandowski, who has changed his agent with the idea of finding him another top club and number one on the list is Real Madrid. It has been mentioned that PSG are last in that list but PSG will surely consider him and vice versa.
Lewandowski trying to find a top club will create a domino effect and you will hear rumours in the next few months of Edison Cavani going to Chelsea, Alvaro Morata going to Bayern and everybody being happy. It is not an easy one, and it is not part of the club's plans, but it is one that intermediates and agents have started to think about. That is how it all starts.
Messi the little genius
It is difficult to conceive, but Lionel Messi had one of the best 45 minutes of his career against Girona. He scored two goals and was involved in the other two. He scored a free-kick like Ronaldinho and Rivaldo have done before under the wall. The key thing here as well is that he was playing in a new formation in which Phillipe Coutinho may have started as a midfielder but quickly became a forward, and has Ousmane Dembele and Luis Suarez as well.
Barcelona were with four forwards so Messi had to do a little bit of midfield work, also as a No 10 and scored two as well. It was another complete performance from the little genius and that's what separates him from the rest because for his entire career, he has been consistent at the highest level which is something I don't think you can say about anybody else in the last ten years or so - not at the level of Messi.
It is interesting actually when British commentators get asked if Messi is the best player in the world ever, they say all the names like Maradona, Cristiano Ronaldo etc. I wonder how they have reached that conclusion and if it has to do with the fact that they perceive Messi to be a little bit too far away because he hasn't had a clash with England like Maradona had or he hasn't been in the Premier League like Ronaldo. Luckily, now the fans have the ability to see him every week and why he is ahead of the rest.
Barca helping Dembele settle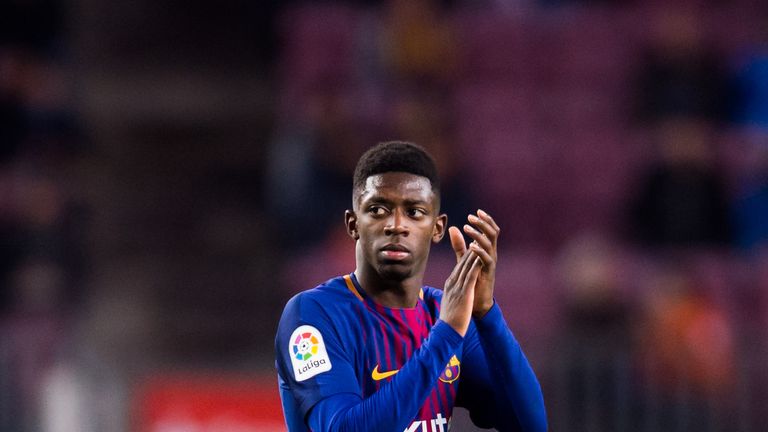 There have been rumours already that Barcelona are willing to let Ousmane Dembele go on loan at the end of the season, but they are absolutely rubbish. There is a big effort from Barcelona to get him adapted to his new club and new city.
In fact, they have been working towards a documentary about his time at the club since his arrival. He was out for four months and came back, then he was out again for a month so it has been a difficult start and they are clearly protecting him. Ernesto Valverde doesn't want to rush him but they want to see a progression in the understanding of the game and especially in his performances before they can consider him as a regular in the line-up.
He was good against Girona, he recovered more balls than anyone else, he did more one v one's than anyone else and that's why he's there. He's not really just a winger, he's more than that but I think the wing is where he is going to have to develop his role at Barcelona in his first years. It's a little bit like when Neymar first came in, he was asked to just be a winger and then he grew and was allowed to do so as well on the pitch.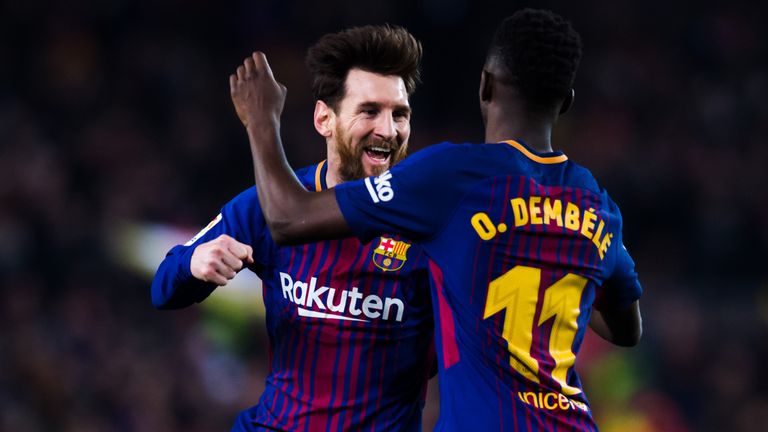 They have put a lot of work into Demeble's nutrition, which was all over the place, they are pushing him to learn the language and he has to open up more to everybody. But you can see on the pitch that Messi looks for him, he talks to him and advises him because he knows he is going to be very important.
He adds something that Barcelona don't have if he is not there - pace up front and width - so Messi is very aware that he is going to be key in the next few years for Barcelona.
Strong Atleti, sorry Sevilla
Antoine Griezmann probably had his best match with a hat-trick and provided an assist with a back heel. He has scored 11 goals in the league and the arrival of Diego Costa has improved his performances because Costa can be a No 9 and Griezmann can do what he loves - assist and score, but ideally with a striker next to him.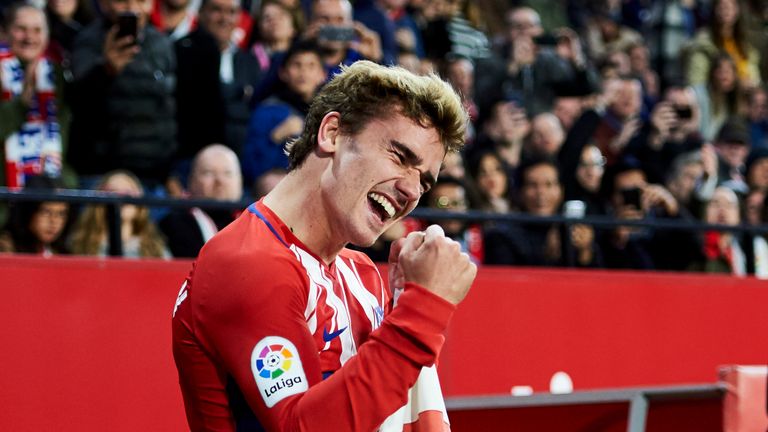 In midweek, they've got Leganes and on Sunday, Barcelona in what is already the match of the season because there are seven points separating them. I think Atletico Madrid have got something to say about this league and the game at the Nou Camp will tell us a lot about what they are made of.
They impressed by destroying Sevilla, who are not rotating and it is the fifth time this season that they have conceded five goals. They don't seem to have enough mental strength or depth for the game at Old Trafford against Manchester United in the Champions League so we will see how they come back from this defeat with some players looking quite tired.
Two stars of the weekend
Finally, in homage to two players who have been very important this weekend, one is Sergio Asenjo, the goalkeeper of Villarreal. He saved two penalties and he's a little bit of a hero for everybody. He's had four cruciate injuries in the last seven years, but he has come back, every time stronger, and is now on the verge of making the World Cup squad for Spain.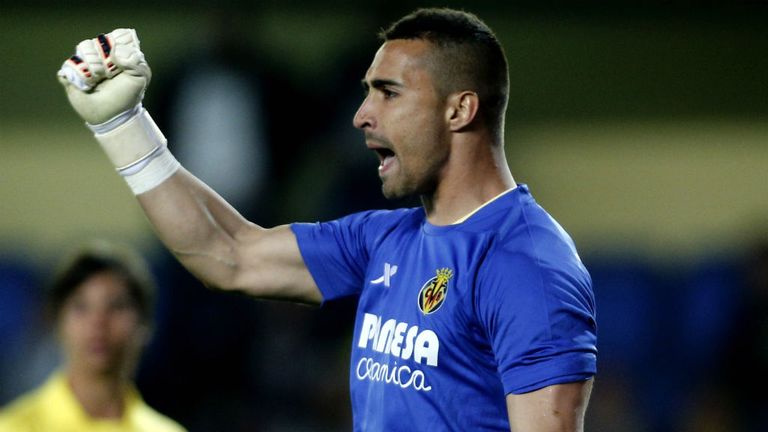 He said of himself 'my head should be studied' because he hasn't used a psychologist or anything but he feels like never before after every fall. I was confident that he could come back and also his teammates have helped him. He has been receiving regular calls from Iker Casillas, from Pepe Reina, from Marc Andre Ter-Stegen, even Gianluigi Buffon sent him a shirt as well. They have him as a cult hero. They obviously realise how devastating this kind of injury can be for a footballer, but look at him now, he's back in goal for Villarreal.
The other is Santi Mina of Valencia and it is an interesting case. You look at him closely and he's got things you wouldn't want from your striker - his movement is not the smartest, he is fast but his first touch is not the best - but he is a goalscorer and even though he didn't start games at the beginning of the season, now he is the best goalscorer at Valencia with 11 goals in the league and three in the cup.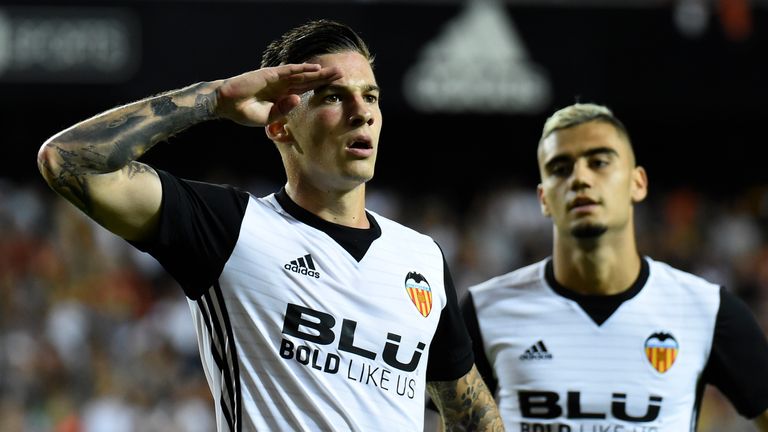 He has more focus than ever after he was a little bit confused last season. He cost €10m and Valencia have to sell players before the end of June because they have to keep going with Financial Fair Play and he is one for the Premier League clubs to keep an eye on because Valencia will sell.