Antoine Griezmann remains committed despite Atletico Madrid exit looming, says Guillem Balague
Last Updated: 13/03/18 9:11am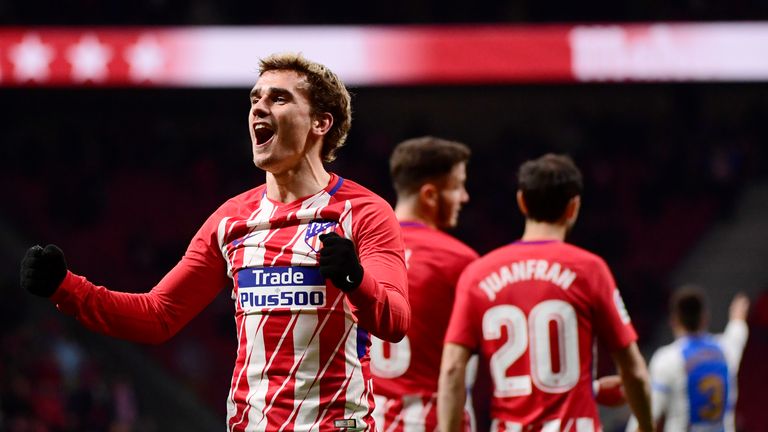 In his latest 'Five things from La Liga' column, Guillem Balague explains how Antoine Griezmann's level of commitment has not diminished despite his time at Atletico Madrid appearing to draw to a close.
Griezmann's great goodbye?
Both Diego Simeone and Atletico Madrid captain Gabi spoke about Griezmann after he had a superb game against Celta Vigo - one goal and one assist. Atleti weren't at their best but when that happens you absolutely need someone of Griezmann's quality to make the difference - and he did! On the back of the disappointing performance at Barcelona, it was needed.
Simeone and Gabi were asked about Griezmann's future after the game. Simeone replied, 'We have him here and tomorrow's another day', while Gabi said that all he was asking of Griezmann was to give everything to the team while he is at the club.
As I've been saying all along, Atletico Madrid think he is going to leave for Barcelona and Gabi's comments were a way of ensuring Griezmann remained committed.
Even though Atleti think Griezmann is leaving, they will still put an offer on the table for him to renew his contract. They will offer more but they know that probably won't be enough to convince him.
Ronaldo or Messi?
I've got a question for you, the readers. Who would you rather have in your team - Cristiano Ronaldo or Lionel Messi? Let me argue the case for both.
Ronaldo is doing what he did last year, scoring for fun - 17 goals in 10 games - having preserved energy at the start of this season. His goals have everyone in the team thinking they can beat anybody right now, and are perhaps firing Real Madrid to a third-straight Champions League title.
But the team needed him and his goals earlier in the season. He scored only 16 from August to January, during which Barcelona opened up their current 15-point lead in the league.
Contrast that to Messi. He's scored one less goal than Ronaldo but has needed seven more games to do so. He has appeared throughout the season, though, filling in gaps while Philippe Coutinho and Ousmane Dembele have been adapting and Andres Iniesta has been injured.
But will Messi be able to maintain this pace right until the end of the season? There have been seasons where the Barcelona have demanded so much of him that he has burnt out at the end. It's a question mark for sure, Messi may have actively rested during games and therefore be ready for the end of the season.
So, given the current set of circumstances, who would you rather have - Ronaldo or Messi? A Messi, of course, who has scored or assisted more than 50 per cent of the goals for the team.
The best of Dembele
We saw the best Ousmane Dembele we've seen this season against Malaga, that was partly down to the fact that Messi - who missed the game following the birth of his third child - wasn't there. Dembele had more freedom to roam, to come into central positions and take on players one on one. He's making better decisions and has added a depth to the team.
But, generally, the style of Barcelona without Messi was pushed in that direction - direct passes that beat lines of pressure and players running into space. With Iniesta and Messi in the team, Barcelona look to control games - something Ernesto Valverde prefers as it gets the best out of Messi - and that is where the Frenchman struggles as he needs space to do his thing and use his pace.
Without Messi it benefits the likes of Dembele and Coutinho. Dembele was particularly good, he ran into space and tried to dribble past defenders, got more decisions right than wrong. He is growing and could be a contender to make an impact against Chelsea.
Add Arthur to the equation?
The arrival of Arthur Melo from Gremio, either in January or in the summer if they send Yerry Mina out on loan and Iniesta decides to leave, suggests Barcelona want more and more control, to play close to the pre-Luis Enrique era.
Arthur is a player in the mould of Iniesta, he's a midfielder that likes a lot of short passing but he also has a lot of pace in the first five, 10 metres, which Iniesta used to have - not so much these days. He can score, though he's not a great goalscorer - Barcelona's midfielders normally aren't.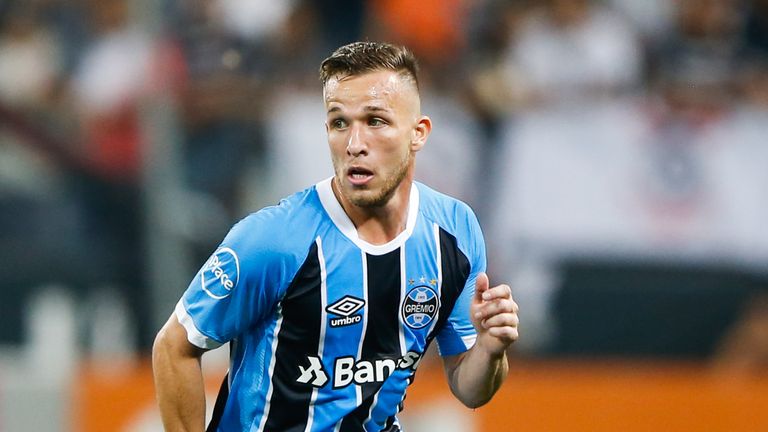 He's signed a five-year contract at €30m plus €9m but his arrival in the summer, instead of January, hinges on Mina's future and whether Iniesta takes up the offer on the table to go to China, which interestingly is worth a reported €30m-a-year in wages, plus the promise to buy 1.5m bottles of his wine!
Struggling Seedorf
Deportivo's future looks to be in Segunda Division. Levante beat Getafe away, which means there is a five-point gap between them and Depor. Las Palmas lost too and remain in the bottom three, a point short of Deportivo. None of the decisions the board have made have improved Deportivo, in fact, they have made things words.
In his words, Clarence Seedorf has provided a lot of optimism and there is the feeling the team a little more solid - they've only conceded a little more than a goal a game. But Depor have the worst attack in La Liga having scored just one in their last six, and yielding two points from a possible 18 - worse runs than those of the previous managers Cristobal Parralo and Pepe Mel.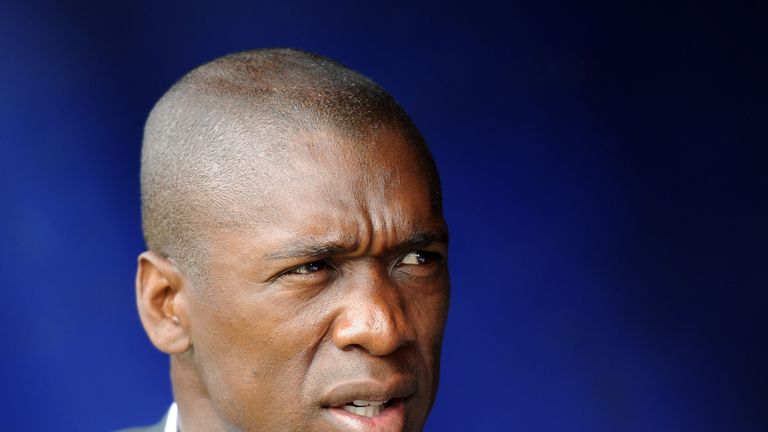 The board's decisions to appoint Cristobal, who has little experience of the elite, and Seedorf, who had only six months experience at AC Milan and six months in the Chinese second division since 2014, was very strange. The board are as culpable as the coaches.
Deportivo wanted to bring back Lucas Perez, which they did, but that was such a big investment it has stopped them getting other players - and to make matters worse, Lucas has not made an impact. There is a lot of frustration from Lucas, he doesn't want this situation, but he himself hasn't given enough to prevent Deportivo from being where they are.