Cristiano Ronaldo's Real Madrid contract to be improved, says Guillem Balague
Last Updated: 23/04/18 8:37pm
Andres Iniesta starts his goodbyes, rumours spur Barcelona on, and Cristiano Ronaldo gets what he wants - almost.
Plus, there's deserved praise for Real Betis, and an explanation of Malaga's decline in recent years.
Guillem Balague brings you the latest from La Liga after another busy week.
Ronaldo gets what he wants… almost
It looks like Florentino Perez is closer to giving Cristiano Ronaldo a bit of what he wants, which is more money, to be equal to the wages of Neymar and [Lionel] Messi.
He won't get exactly that, but he'll get close to it. So Ronaldo's threats to leave and suggestions that he wasn't happy were just messages to get a better contract. Nobody out there is willing to pay the money he would cost in a transfer, or what he wants for wages.
But because he has shown again in phases that he can be the player that helps Real win titles, the club have to get close to the 35m euros he wants per season, which will be around 30m euros. Real will not negotiate that too much.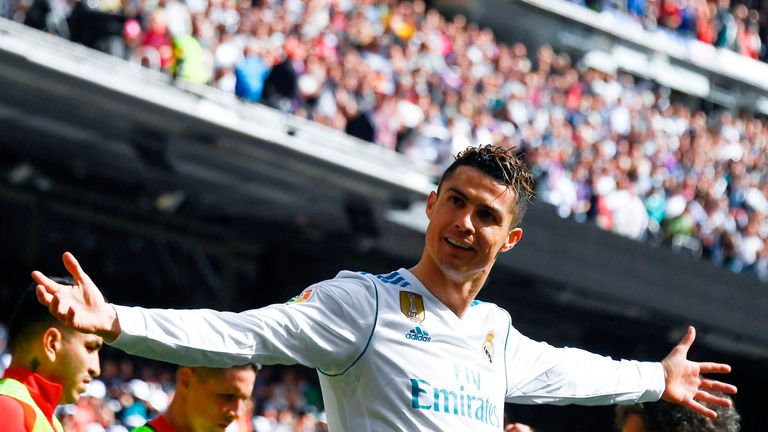 Iniesta's long goodbye
You could see in the tears in his eyes while on the bench and you could see it in his demeanour while celebrating that this is the beginning of him saying goodbye to Barcelona.
If you need any more clues, his father said that the next step he is going to take next is very hard, basically admitting that Iniesta is going to China.
There has been an outpouring of emotions and homages to Andres, because he is special to us.
At a time where players are all about their image, he has always had the collective and the team as a priority.
He has always thought that the team were ahead of him, and he represents an era of success at Barcelona.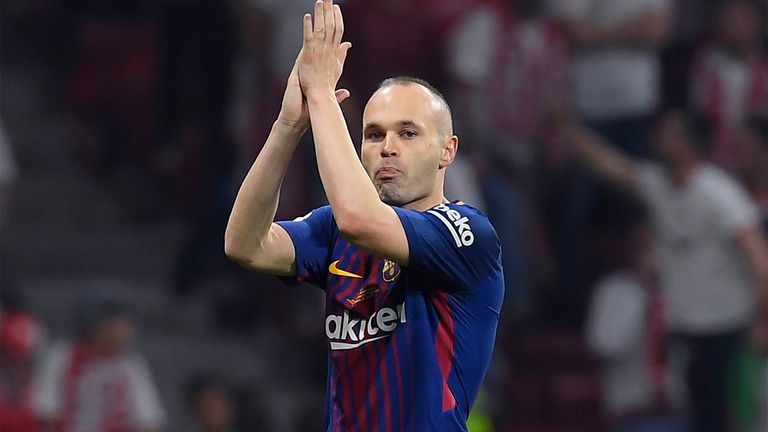 Since both Messi and Iniesta started in the first team for Barcelona, they've won nine out of 16 La Liga titles. That tells you the consistency of their success. I know a lot if put into individual trophies, and the glory of the Champions League, but it has been shown in the past that some of the best players do not always get the individual awards or get the glory in the Champions League.
He started like Philippe Coutinho is now; more as a forward than a midfielder. He attacked from the left-hand side, but little by little he became not only a reference point for midfield of Barcelona, but also one of the main reasons why the club did so well.
He has an eternal contract with Barcelona, so he will come back to the club as an ambassador, or whatever he likes. I don't see him as a coach or a manager, but I think he would be a very good president of Barcelona if he wants that, or maybe just to work at the club.
Rumours spur Barcelona on
Something strange happened in the hours before the Copa del Rey final. There were two stories, one in a national newspaper and one in a sports newspaper on the morning of the game, both with very similar quotes from inside the Barcelona camp.
Somebody had said that whatever happens in the final against Sevilla, it won't be enough to save Ernesto Valverde. The reaction in the following hours was that those quotes came out at the wrong time.
The pieces mentioned that the quotes came from someone close to president Josep Bartomeu, who of course has said after the cup final that they back Valverde completely.
But the story does suggest that the disappointment of Roma is still very present in the mind of the board, and the distance between the board and the players is now even bigger.
The players feel that the level required to run a club like Barcelona is not the level shown by the board, and this is more proof of it.
Barcelona players heard about it, and very much used it as motivation, because they are behind him.
But for Valverde, he will be thinking about what to do. If it comes out that the board are divided on him, he will take a decision. It is time to reflect, with one year left on his contract.
He has done a great job, considering the season started with Neymar leaving and defeat by Real in the Super Cup, but a defeat like the one against Roma always brings consequences.
Malaga's funding harboured
The bad news: Malaga go down, Las Palmas go down, Quique Sanchez Flores gets sacked and Vincenzo Montella could be next at Sevilla.
The most-talked about relegation is Malaga, who got to the quarter-finals of the Champions League when they lived in an artificial bubble that couldn't be contained, in 2012/13 with Manuel Pellegrini, paying wages they could not afford.
Sheikh Abdullah Al Thani, the owner, stopped piling money in around five years ago, and wanted to make some business out of the harbour of Malaga, by buying some land, building a new sporting city for the club. This was not allowed by the authorities, and he decided to pull the plug.
Malaga have had to sell every year, and it just gets to a point where you cannot squeeze more money out of the team, there is no talent left, and they will have to redefine what the club is about.
The owner continues, there is no money other than the parachute money, so they are going to be short again. Let's see how they get through that.
Betis flying under Setien
We haven't spoken about this team enough. Quique Setien has done a fantastic job at the club, after a lot of doubts, and he has stuck to his guns.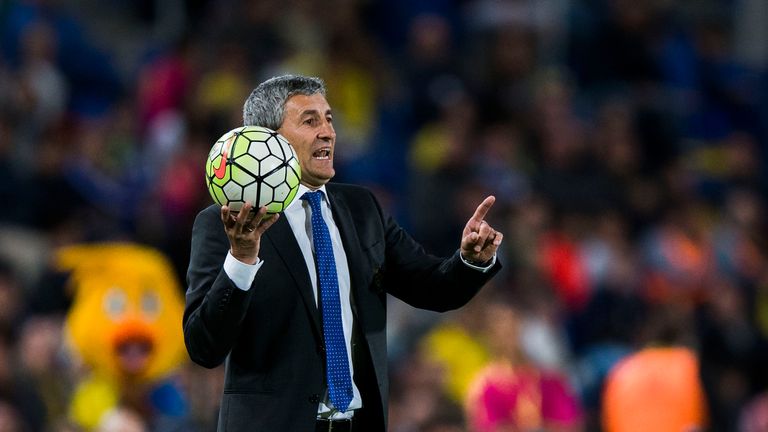 In terms of wanting a team to be protagonists, and wanting to put young players in the side, Setien has done that.
He has gone three at the back, going six games without conceding, and the arrival of Marc Bartra has been important. With Aissa Mandi next to him, the physical presence, Bartra doesn't have to show his weakness physically, but he has all of the attributes that help Betis build from the back, a lot of intelligence.
Also there has been the appearance of three players from the lower ranks, Fabian Ruiz, Loren Moron and Junior Firpo, who have helped too.
They are ahead of Sevilla, who are thinking of getting rid of Montella. This season's budget was the biggest in the history of Sevilla, but it hasn't worked out well.
Even Oscar Arias, the director of football who replaced Monchi, could be sacked.