The World Cup quarter-finals threw up plenty of drama in Brazil.
The hosts served up a remarkable battle with Colombia, which included a wonder-strike winner from David Luiz and a tournament-ending injury for Neymar.
Meanwhile, Holland's penalty shoot-out win over Costa Rica - with the help of super sub Tim Krul - and narrow victories for Germany and Argentina ensured the action was nothing but engrossing. 
Revista regular Guillem Balague has been analysing the best quotes from Brazil 2014 and, in his latest column, gives his views on the semi-finalists, Krul's heroics and how Argentina continue to look to Lionel Messi...
LOUIS VAN GAAL - HOLLAND BOSS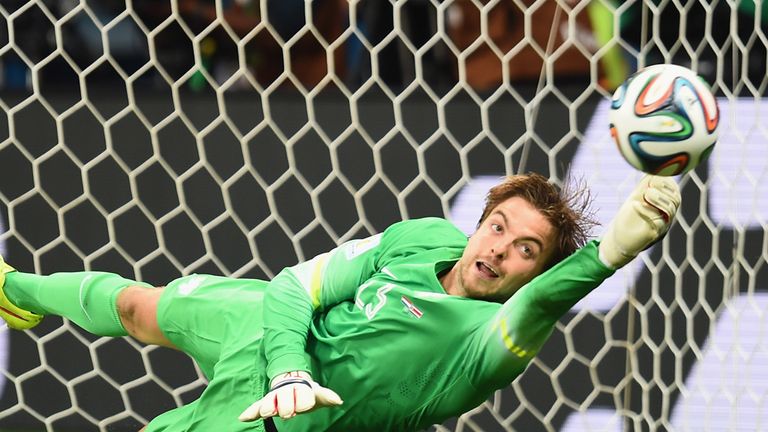 HE SAID: "We all thought Tim was the best keeper to stop penalties. He is taller and has a longer reach. It worked out. That was beautiful. I'm a bit proud of that. There is no question about who will start the next game, it will be Cillessen, but we felt Krul was the better choice here."
GUILLEM'S ASSESSMENT: Am I getting this all wrong? If Holland had missed a penalty and Costa Rica didn't and went through on penalties (no matter how much is studied, there is a big element of luck in here), then what would we be saying of the inability of Holland to break the very organized Costa Rica defence? Instead, now we are talking about the importance of changing goalkeepers and how that affected the mind of the rival players. Excuse me, but I don't buy it. If it was such a scientific decision, it would have been done hundreds of times. 
ALEJANDRO SABELLA - ARGENTINA BOSS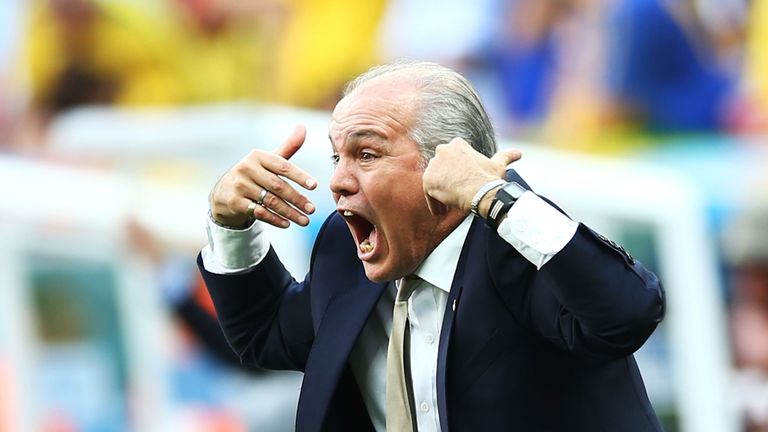 HE SAID: "That a player like Messi almost never loses the ball is water in the desert. Today, when the terrain was dry, he gave us that breath of fresh air every time he had the ball."
GUILLEM'S ASSESSMENT: What he means is that his team is organised in such a way (six behind the ball, staying there waiting for attacks, with the full-backs hardly going forward, and hoping a moment of Messi magic would put them through) because he has a superstar. Is there any way to take advantage of having one? Any other possibility would mean a series of obligations that stars don't want to do in a World Cup stage (changing position, defensive work, sharing responsibility). Do you want the best of Messi at the end of a very demanding season? Get the team strong defensively and he will sort out the rest. Will it work? So far, so good.
FRED - BRAZIL STRIKER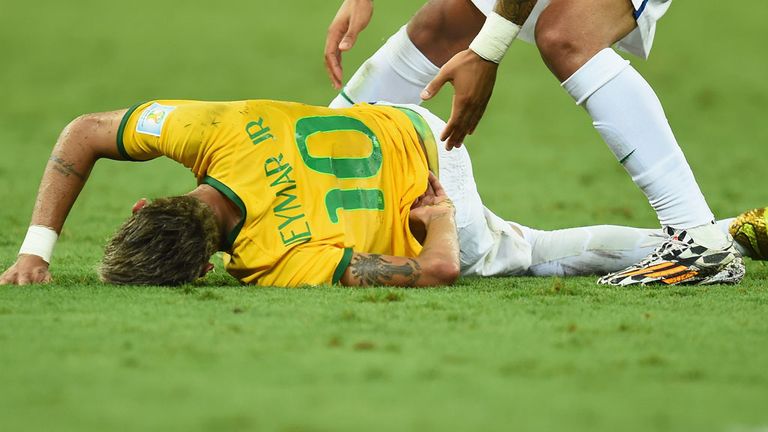 HE SAID: "We have one more reason to play with heart in this Cup. Neymar, rest assured that our group loves you and give life to win this title for you. You were and continue to be the ace and the soul of our team. The whole of Brazil is praying for you!"
GUILLEM'S ASSESSMENT: Germany has got more layers than any other team in the tournament. They can play the positional game of the first few matches, with a false nine, or be organised in two banks of four like against France and give up the initiative. Argentina have got two teams in one (one defending and one attacking). Holland have got a wonderful idea based in their old principals of being friendly with the ball, positional game, pace, football down the wings, a system changed against Spain and that also bears fruits. They struggled against Costa Rica because they lack more individual quality. And Brazil? They have spirit, an idea (11 guys hungry not to allow any space to the rival and quick transitions), home advantage (and refs, no matter how bad the Neymar injury) and had a star. They lack the star now. Germany are better. Let's see if football respects that.
RONALDO - FORMER BRAZIL STRIKER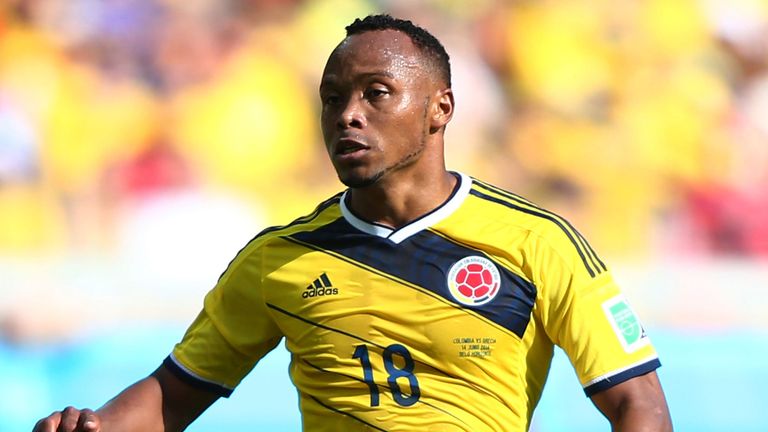 HE SAID: "[Juan Zuniga's challenge on Neymar] was a very violent one - I believe there was an intention by the Colombian player to cause some harm. I don't think it was normal football play, I don't know whether he had planned this beforehand but I do believe it was very aggressive, very violent."
GUILLEM'S ASSESSMENT: Scolari wanted his players to hunt down the Colombians (see the fouls on James Rodriguez). It is part of his strategy and style. But they were finally paid with their same coin. Who is to blame?