A lot of people will want to focus on Real Madrid, but for me the 4-0 result in the Madrid derby was a fantastic team display by Atletico Madrid.
First of all, they understood what every part of the game required. They changed the tempo – they started really strongly but then decided to keep the ball a little bit longer. When they needed to attack down the flank they did so. Perfect understanding of the game.
In all of their goals they showed all the potential there is and all the resources they have – their ability to attack down the flanks, Mario Mandzukic holding the ball, Antoine Griezmann using his pace, midfielders coming from deep into the box or coming from the second line, as we say.
Two of the goals started with a throw and the other two came from when they stole possession, so they used everything they've got in their arsenal to beat Real.
Another key part of the game was how they attacked down the right flank, especially with Griezmann, Arda Turan, Juanfran and Gabi always on top of the defenders, because the Real Madrid wingers and midfielders didn't help. There was a general lack of attitude from the Real team.


Atletico Madrid defended with two compact lines of four and didn't leave any space for Real Madrid. Karim Benzema dropped deep sometimes and Isco was the main offensive weapon, but it was relatively easy for them to stop the front three, who didn't have one single shot on target. That doesn't so much suggest a lack of quality, or bad form, just a lack of attitude.
Saul Niguez had a great game. He replaced Koke early on and scored a brilliant goal but also displayed a lot of physical attributes to stop the Real Madrid midfield. Tiago also had a fantastic game, both defensively in closing down the gaps, and offensively as well, like the pass to Fernando Torres for Mandzukic's goal.
Key moments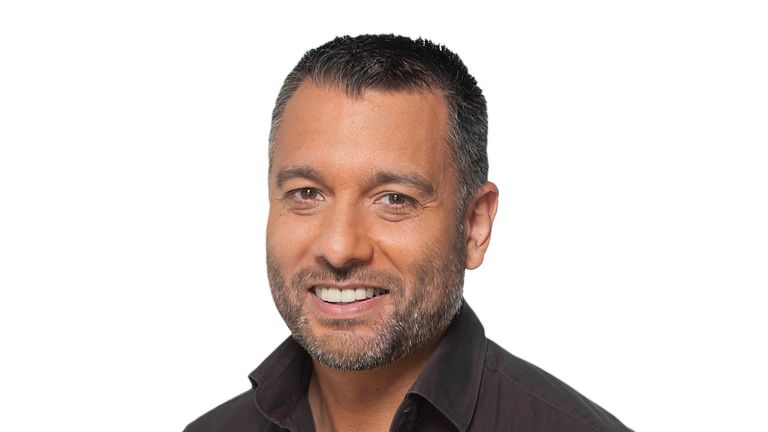 Simeone insisted on keeping an eye on Bale and Ronaldo when Atletico were attacking because of their danger on the counter attack – something they forgot with Messi and Neymar
The story of Tiago is interesting, because he would have been at Chelsea if the Mourinho plan had worked or if he had continued with it. He changed his mind after promising Tiago he would play for Chelsea and he would give him a job on his staff – because he is definitely the kind of player who is going to become a coach.
Mourinho couldn't sell John Obi Mikel so decided to go against his word, and Tiago then renewed his contract with Atletico after apologising to the players and to the coach for basically ignoring the club's desire to keep him. Now he's a very key player for the team.
A key thing that happened previously, which also gave Atletico Madrid the edge, was the defeat against Barcelona at home in the Copa del Rey. In that game they didn't play with the calmness they needed, and that was something Diego Simeone and Tiago reminded everybody of before the game against Real, and also when they went 1-0 up and at half time.
During the week, Simeone insisted on keeping an eye on Bale and Ronaldo when Atletico were attacking because of their danger on the counter attack – something they forgot with Messi and Neymar.
Simeone said at the end that the team plays as it trains, so everything they planned in training just came off in the game, and that's why he said he had to thank the players for their attitude.
Guillem answers your questions...
With Martin Odegaard having made an impressive debut for Real's second team on Sunday, do you think the youngster could now feature for the club at some point this season, perhaps even in the Champions League, or will he be held back until the next campaign? (Al)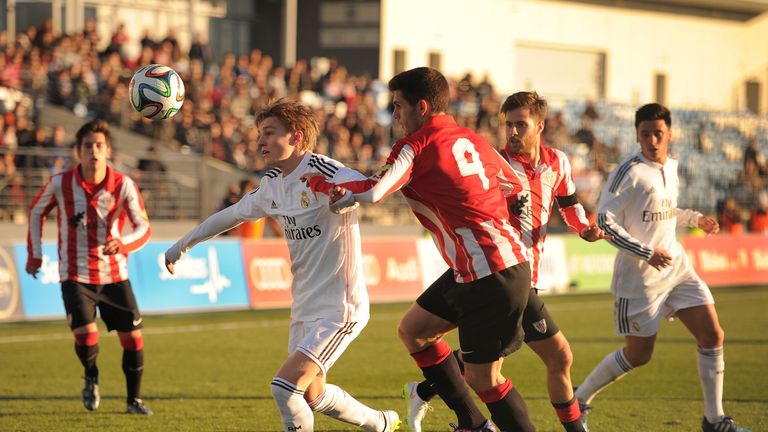 GUILLEM SAYS: I've just come back from Norway where I was covering Real Madrid Castilla for Norwegian television, and the support and interest in him is amazing. He came on for 17 minutes – I wouldn't say it was really impressive but he certainly showed personality. He is of course in the Champions League squad, but it's very early for him and I just don't see how, in the key part of the season, he could appear for Real.
We'll see how he develops. It's a strange decision to have him train with the first team but play with the B team – it would have been more logical to train with the B team to understand his team-mates. He'll certainly become one of the top players in that team, but then we'll have to see how he progresses.
What has been the press reaction in Spain to Luis Suarez's impressive display at Athletic Bilbao on Sunday night? Is it just a case of the player slowly building up his fitness and understanding of his new team-mates? (Abadur)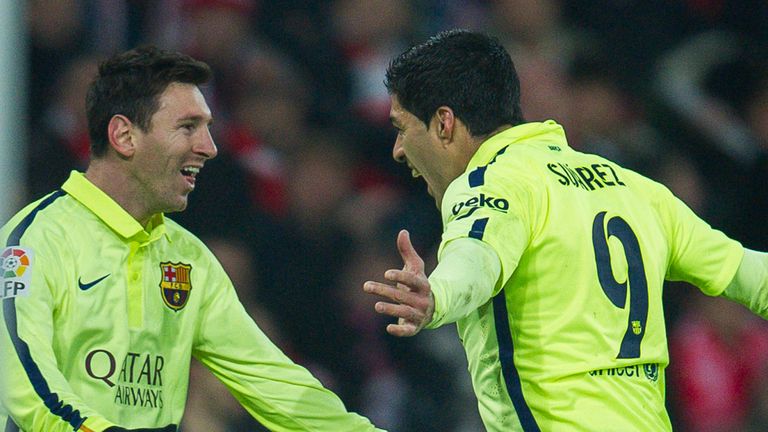 GUILLEM SAYS: In recent weeks he has been very involved but it was all helped by the fact that Athletic Bilbao played a very high defensive line on Sunday, leaving a lot of space once that line was easily broken with a couple of passes. When there is a lot of space like that Barcelona will get the best out of Luis Suarez, but when teams defend deeply and there's less space, that's when he struggles.
Live Copa Del Rey Football


Barcelona will surely start as favourites to beat Villarreal in their Copa del Rey semi-final first leg at Camp Nou on Wednesday night, and go on to win the competition? (Craig)
GUILLEM SAYS: We saw the 3-2 result for Barcelona in La Liga last week, and if Villarreal got the same scoreline it would be a good result. Barcelona are favourites, no doubt, but Villarreal is one of those teams that makes life very difficult for Barcelona. In the other semi-final you have Athletic Bilbao and Espanyol – two teams that love this competition and could make life difficult. I wouldn't say as strongly that they've almost won it.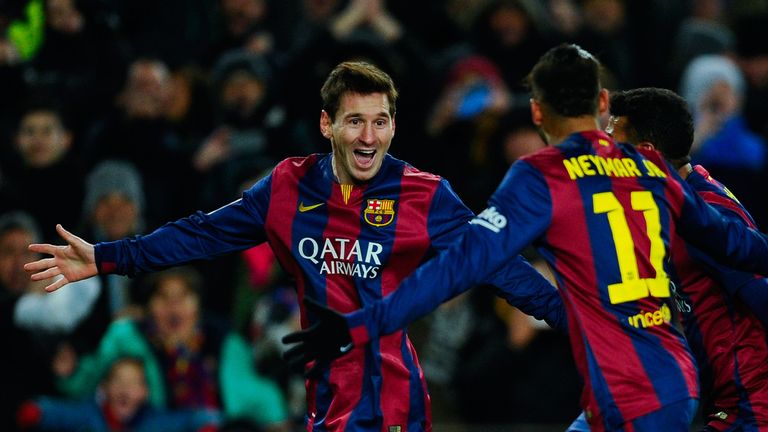 Villarreal played well at Camp Nou in their recent league meeting and were unlucky to lose that match – but how can they prevent what looks like an unstoppable Barca forward line from scoring on Wednesday? (Craig)
GUILLEM SAYS: It's certainly very difficult at the moment. Messi is very sharp – he loves the free role he has. He loves the fact that Neymar and Luis Suarez move around without the ball a lot and he is able to find them, as well as the midfielders and full-backs who get into the box. I think he's scored 11 goals since that defeat against Real Sociedad – that was the turning point of the season. Since then they've had nine victories in a row, there's been less rotation, and the team is strong.