The faint gap between Real Madrid and Barcelona makes for a dramatic last four weeks in La Liga, but Guillem Balague could not be more confident of where the title is heading in his weekly column…
For me, Barcelona have won it. I'm convinced that beating Espanyol and the way they did it gives them the title.
It's not just that Real Madrid showed against Celta that they sometimes open up themselves too much, expose too much, risk too much - for me, it's the sign of a team that is mentally tired, preferring to attack than do the hard work of defending as a team.
It's also not just that the calendar situation sees Real facing Sevilla and Valencia games sandwiched between the trip to Juventus in the Champions League next month.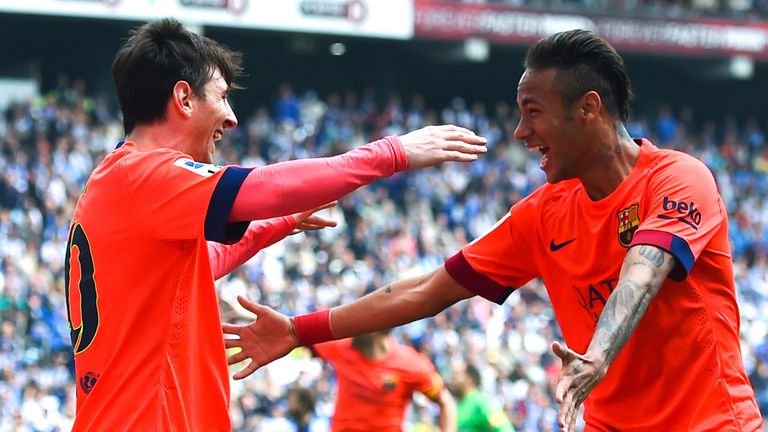 It is that, above all, Barcelona in the last few weeks, including the PSG wins, have started playing in the way that fits the players they have. Having been very critical of Luis Enrique all season, it feels to me that they finally have the perfect fit between what the players want and how they become more effective, and what Enrique wanted.
There's no doubt whatsoever that Enrique has added to the team. Physically they are stronger than anybody - they have rested more in the league, and you can tell that now.
There's only be six or seven players playing most of their games, the rest have been rotating and you can see that now. Credit to them for that.




But at the end of that creative discussion between players and manager, I think it is the players that have won. Enrique tried a style that had direct football first and control second, but what we are seeing is control first and direct football when it is needed. It is a much more balanced use of those two alternatives.
Too much direct football went against some of the players they have - Andres Iniesta, for certain - and now we have a much more balanced Barcelona at the business end of the season.
Injuries have hit Real Madrid badly at a key moment, but that could be down to overuse. The lack of trust in [Asier] Illarramendi, in [Sami] Khedira, Lucas Silva has shown, even in Javier Hernandez, why hasn't he played before? They're paying for it now.
Title run-in...
Matchday 34 - Barcelona v Getafe (currently 13th); Real Madrid v Almeria (currently 17th)
Matchday 35 - Cordoba (20th) v Barcelona; Sevilla (4th) v Real Madrid
Matchday 36 - Barcelona v Real Sociedad (12th); Real Madrid v Valencia (5th)
Matchday 37 - Atletico Madrid (3rd) v Barcelona; Espanyol (10th) v Real Madrid
Matchday 38 - Barcelona v Deportivo (18th); Real Madrid v Getafe (13th)
Hernandez future could depend on Jese…
The situation with Hernandez has been interesting. His last four shots on goal have yielded three goals, and all important ones.
The price, 10million euros, doesn't seem a lot of money, but do they back Jese and his progression or keep Hernandez, who would be an obstacle for his progression? It's a decision Real Madrid will have to make, and it may depend on what Jese wants to do. Will he want to accept his role as being behind the front three forwards?
Ancelotti future more clear…
If Carlo Ancelotti doesn't win the league, it will mean the Spanish giants Real Madrid have won La Liga just three times in 12 years. The Champions League is always the focus, and last year Sergio Ramos' last-minute goal against Atletico in Lisbon saved his head. But this year, I don't think even the Champions League would save him. I've got the impression the board wants a new head next season.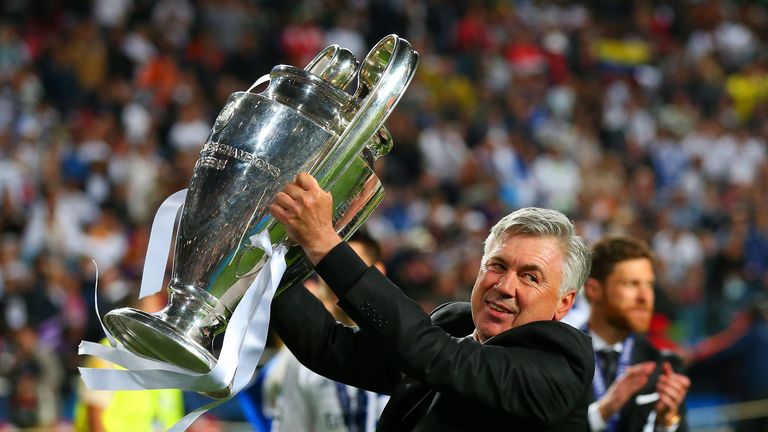 Live on Sky
(All shown on Sky Sports 5 HD unless stated)
Tuesday, April 28 - Barcelona v Getafe (7pm); Athletic Bilbao v Real Sociedad (9pm)
Wednesday, April 29 - Real Madrid v Almeria (7pm); Villarreal v Atletico Madrid (9pm)
Thursday, April 30 - Rayo Vallecano v Valencia (7pm)
Saturday, May 2 - Cordoba v Barcelona (3pm KO, shown in full via red button at 5.15pm); Atletico Madrid v Athletic Bilbao (5pm KO, shown live from 5.15pm); Sevilla v Real Madrid (9pm)
Sunday, May 3 - Valencia v Eibar (6pm); Malaga v Elche (8pm)
Saturday, May 9 - Barcelona v Real Sociedad (5pm KO, shown live from 5.15pm); Real Madrid v Valencia (7pm)
Sunday, May 10 - Levante v Atletico Madrid (11am, Sky Sports 3, second half on red button); Celta Vigo v Sevilla (8pm)
Further fixtures TBC.