Man City to edge Man Utd to fourth spot in Jeff Stelling's Super 6 predictions
Last Updated: 15/05/16 3:06pm
Jeff Stelling provides us with his final Soccer Saturday Super 6 advice of the season, with £250,000 up for grabs for predicting six correct scores.
This week's line-up consists of six of the 10 kick-offs at 3pm in the Premier League on Sunday, with the battle between the two Manchester clubs for fourth place taking centre stage.
Here's what the Soccer Saturday host makes of the most popular Super 6 predictions so far...
Most popular Super 6 prediction: 3-0 (44%)
I've gone for Arsenal to score one more than the most popular selection and I was tempted to go an even bigger margin. I've been generous!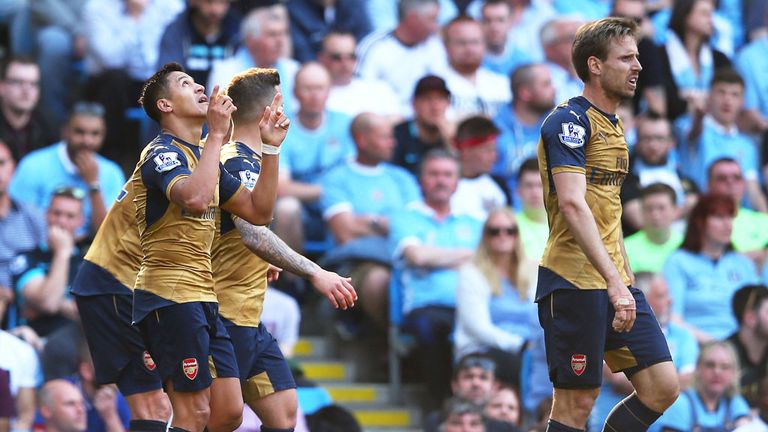 Arsenal still have that glimmer of hope of finishing second, which only really matters to Arsenal and Spurs. The Gunners haven't finished in the top two since 2005, so that would mean something to them.
We don't need to go into Villa's woes but I just see a completely one-sided end to their terrible campaign.
Jeff predicts: 4-0
Most popular Super 6 prediction: 1-1 (28%)
I thought that a draw would be the most popular pick, but I'm going for Leicester to finish as champions should. They're 10 points clear, they're not just winners but run-away winners of the Premier League!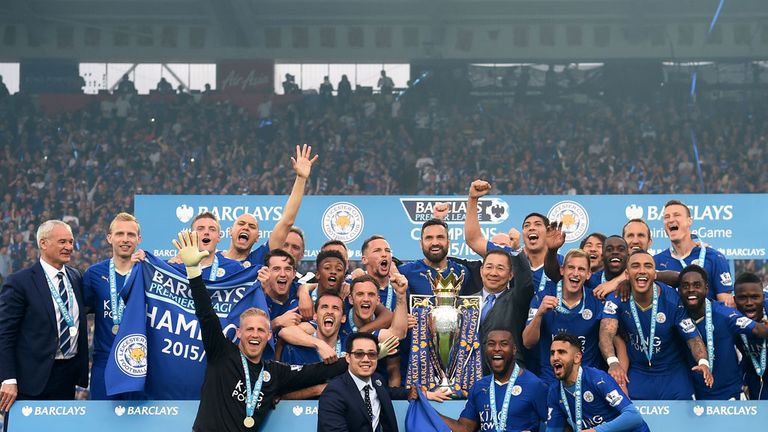 Claudio Ranieri did well at Chelsea and it will be an emotional day for him, which the players will pick up on, while Jamie Vardy has the added motivation of going for the Golden Boot.
Eden Hazard may have decided to turn up and play of late, but I think Leicester will get the win to crown an astonishing campaign.
Jeff predicts: 1-2
Manchester United v Bournemouth
Most popular Super 6 prediction: 2-0 (39%)
I've gone with that 39 per cent. Obviously fourth spot is out of United's hands but I'm still expecting them to apply themselves.
Given the amount of changes they've made at the back, and I know they're overly cautious, losing just twice at home and conceding only eight times is impressive. They're solid with a capital 'S'.
Bournemouth have never scored at Manchester United and this is their final chance to do a double over a side. I don't see them doing so by winning, and I don't even see them scoring.
Jeff predicts: 2-0
Most popular Super 6 prediction: 1-2 (26%)
It's time for Newcastle to say goodbye to the Premier League, probably Rafael Benitez, Andros Townsend, Moussa Sissoko, Papiss Cisse, Georginio Wijnaldum... there will be a lot of people saying goodbye to St James' Park, I'm afraid.
It's hard to sympathise too much, given they way they splashed the cash - and ultimately their transfer policy has been absolutely inept.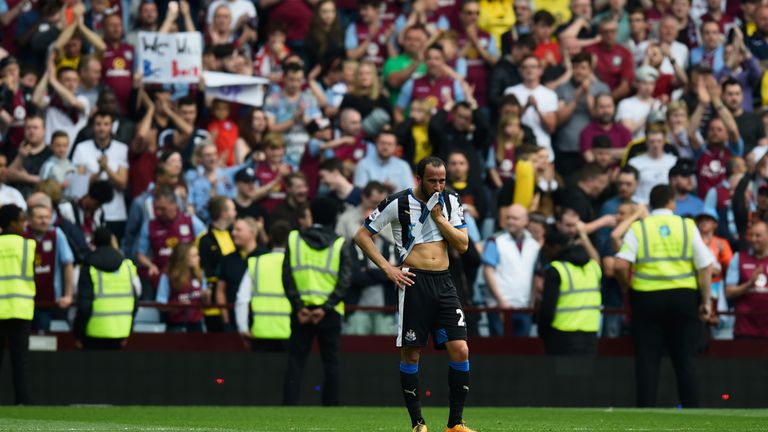 As for Spurs, can they finish above Arsenal? We shouldn't forget how good they've been but they've got to do it without a couple of key players in Mousa Dembele and Dele Alli.
Jeff predicts: 2-2
Most popular Super 6 prediction: 1-2 (27%)
I've gone with the majority again but I do worry from City's perspective. 10 league defeats this season, it's unthinkable!
They've been so, so disappointing - and so often. You can't support them with any sense of security at all. I thought they played pretty well against Arsenal, but they still didn't win.
Pep Guardiola will need a whole new back four and that gives Swansea a chance. Francesco Guidolin was brought in to keep them up and now they could finish top half. It looked like he'd be leaving in the summer but forced the club to change their mind.
It wouldn't surprise me at all if Swansea caused an upset but with so much riding on it, I'm going to side with City.
Jeff predicts: 1-2
Most popular Super 6 prediction: 1-2 (25%)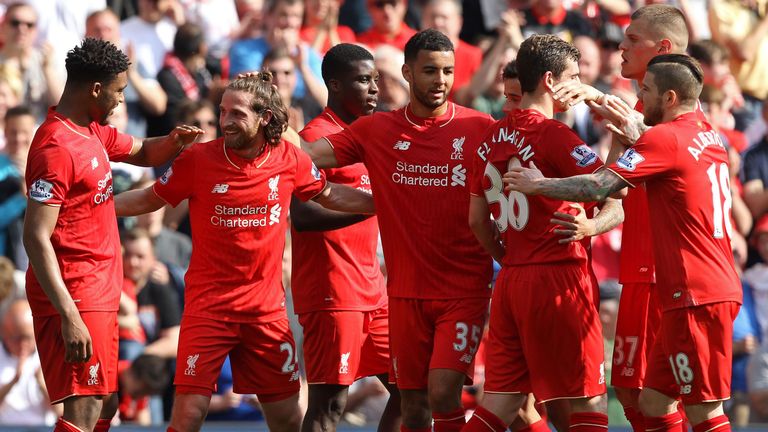 It's guess the line-up, as much as anything else. Liverpool still have issues defensively and I'm not sure what team Jurgen Klopp will play but I'm hoping, while his focus has to be on the Europa League finals, that they'll still want to finish well.
West Brom have struggled to break down sides and, while I think it will be a tight game, I see Liverpool edging this one as Klopp will be keen for his players to go to Basel with momentum.
Jeff predicts: 1-2