Liverpool style in question, says Charlie Nicholas
Last Updated: 24/09/15 7:31pm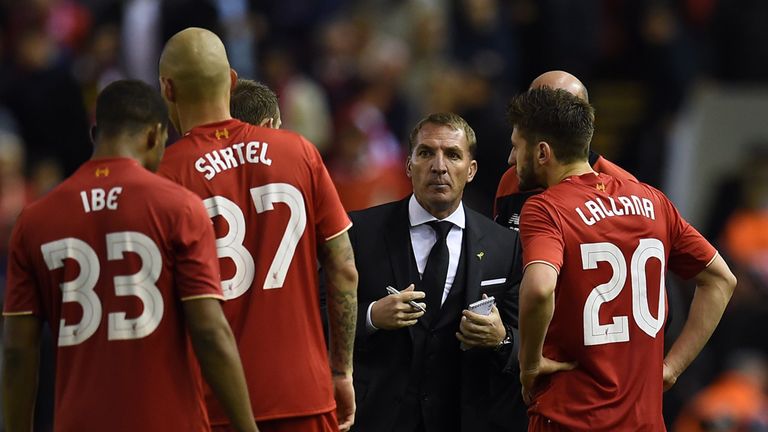 Sky Sports pundit Charlie Nicholas has questioned the style of Liverpool this season and said Brendan Rodgers is under "enormous" pressure after a poor start to the new season.
Rodgers had to rely on his side winning a penalty shootout to see off League Two team Carlisle in the Capital One Cup on Wednesday night when it finished 1-1 after extra time.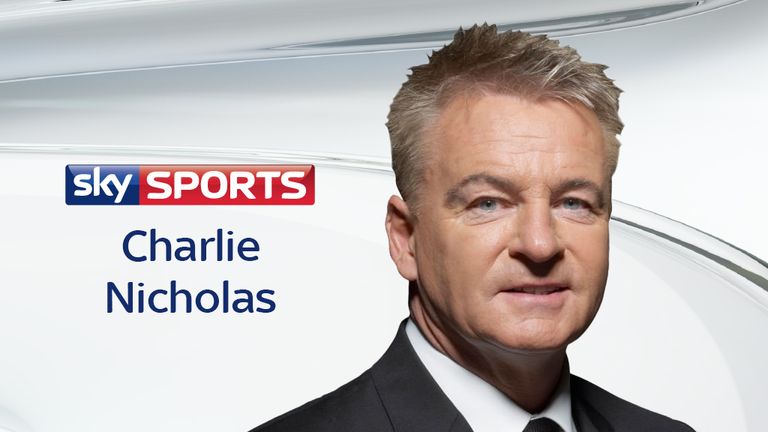 No Liverpool fan, the manager, coaching staff are enjoying it at all but the problem is, I don't really know what their style is at the moment - they don't really have one.
Charlie Nicholas
The Anfield side had failed to win their previous five games in all competitions going into the clash and Rodgers has come under increased scrutiny as a result.
Nicholas thinks the club would be better served holding on to their manager but said Liverpool's lack of identity and inability to replace key players like Luis Suarez and Steven Gerrard has badly affected the side.
Asked if Rodgers was under pressure, Nicholas told Sky Sports News HQ: "Enormous. They are going through a painful time and none more so than the manager. What are the principles of their game at the moment?
"The identity of Liverpool 18 months ago was speed and movement, in the first 20 minutes the game could be over. Suarez has been sold, you miss him, that's understandable, but who has he [Rodgers] replaced him with? Then Steven Gerrard goes, an icon of the club, when it was probably too early for me to let him go.
"What is their style now? I don't really know what it is. He has brought in a lot of players, Brendan. I don't think it would be sensible to think about getting rid of him.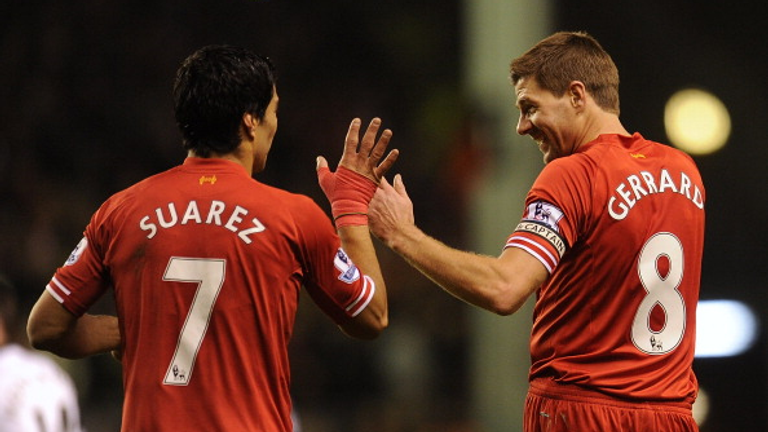 "No Liverpool fan, the manager, coaching staff are enjoying it at all but the problem is, I don't really know what their style is at the moment - they don't really have one."
While admitting it is an incredibly difficult task, Nicholas said Rodgers must take some responsibility for not replacing the likes of Suarez and Gerrard with like-for-like players or transforming the team's style to suit new recruits.
"Partly he is responsible because he must replace these people when he knows they are leaving. You can replace them with a different player but you have to identify what your style is," Nicholas said.
"Suarez's style was non-stop action; when he didn't have the ball, he would chase and hunt you down. You can't buy the perfect replacement for him but you need to buy something similar or you need to transfer your style, just transform it a little touch.
"Can they get the real top players? [Alexis] Sanchez wanted to go to London to join Arsenal, suddenly [Raheem] Sterling goes to Manchester City. The players that Liverpool identified before are not really as keen to come to Liverpool as they always have been in the past.
"So what are they going to do? They don't have the big money anymore, they need Champions League football to build that big money.
"It would be wrong of the football club not to identify that players should be brought in as soon as they know there is a weakness or somebody potentially is leaving and that is part of the manager's duties - not them all, because owners have a big say in it now - but unfortunately Brendan's replacements so far have been pretty average."
Nicholas used Danny Ings as an example when highlighting the trouble Brendan Rodgers has had in trying to settle on a style and formation this season.
Ings, a summer signing from Burnley, was deployed on the left wing during Liverpool's defeat to Manchester United at Old Trafford on September 12.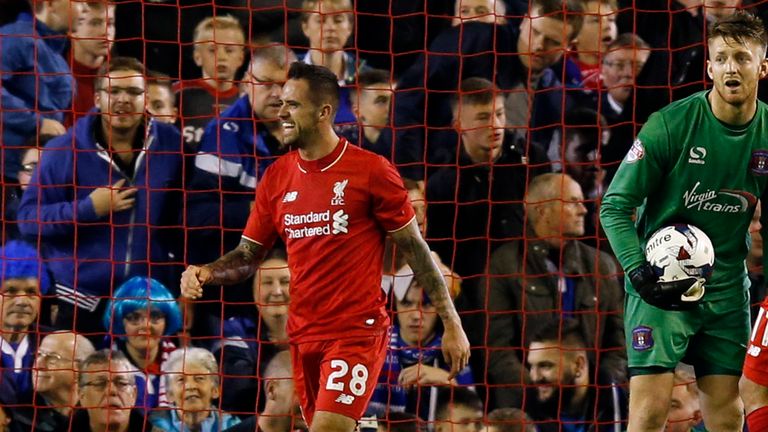 Nicholas told Sky Sports News HQ: "Rodgers' best period of the season was at the Emirates where they played for a good hour with [Roberto] Firmino right and [Philippe] Coutinho, their best player, left with [Christian] Benteke through the middle.
"I think Liverpool are best with three more attacked-minded players or two with the reversal of three midfield players and a one. At the moment, I just don't see that.
"[Jordan] Henderson is missing so their leader is out, but what is Firmino? Is he a wide man? When Sterling played, he could play wide or centre-forward, he could play right, he could play left.
"With these players, you're asking Danny Ings to play a left-wing position and he is a centre-forward, so you are trying to fix people into positions that are not natural for them.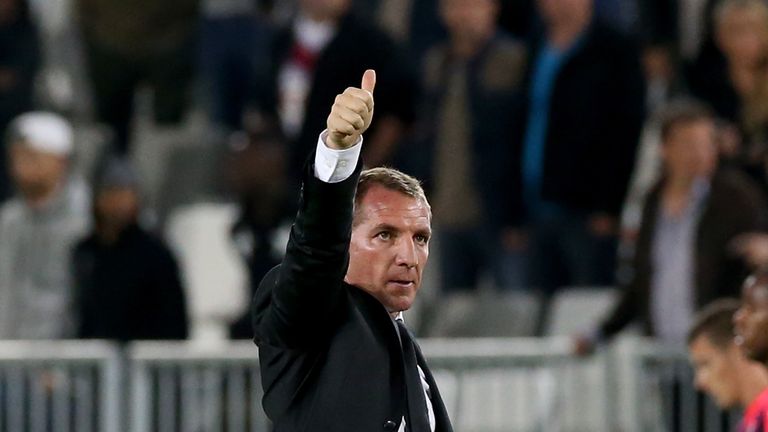 "When you join a big club like Liverpool, you have to be comfortable in your own skin knowing that, when your chance comes, you are ready and alert to take it but it is difficult to do it when you are out of position.
"Go back to Phil Thompson's time with Gerard Houiller. They had a really difficult time, they just had to bed down and get results, rather than performances.
"If you look back on that team, Emile Heskey had to play wide left, they had to chop and change it a lot just to get results and unfortunately that's where Brendan is now.
"But Liverpool fans want a style and formation that they like and that's why they will always complain."