Charlie Nicholas thought Arsenal gave a good account of themselves in defeat against Barcelona, but in the end the Catalans' 'genius' came through.
Arsene Wenger's side held Barca for 71 minutes and missed some decent chances through Alex Oxlade-Chamberlain, before Lionel Messi scored twice to give his side control of the Champions League last-16 tie.
The Gunners now face a huge task when they travel to the Nou Camp for the second leg on March 16 and Nicholas thinks their European dreams are over for another year.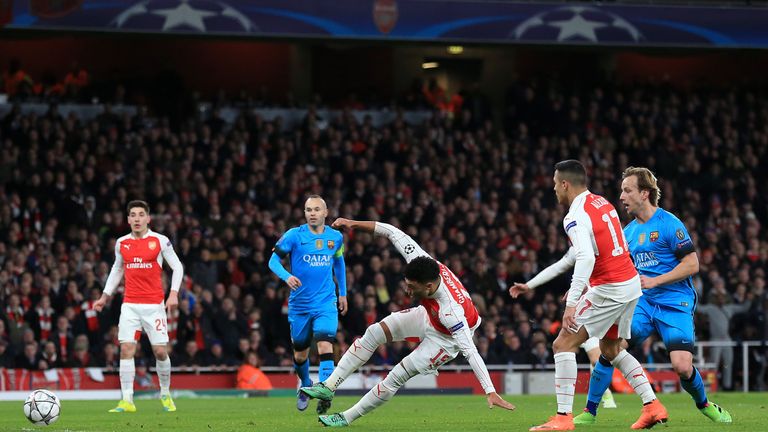 Speaking on Soccer Special, Nicholas said: "Yes, they are [out]. The best team won.
"Arsenal gave it a good shot. In the first half, they had the better chances but in the last 15 minutes of the first half, Barcelona started to show a little bit of class.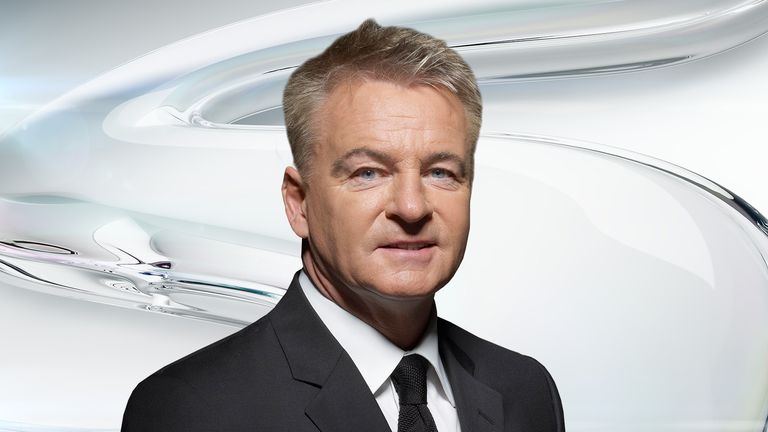 Enjoy Messi, enjoy Suarez and enjoy Neymar. For the love of football they are genius to watch.
"The disappointing thing tonight is Arsenal did have chances but they didn't take any of them.
"However, sometimes you have to hold your hands up. If they are a better team you have to accept it and that's what they are, they are a better passing team, they are a better attacking team and with the three up front, no-one can live with them.
"Enjoy Messi, enjoy Suarez and enjoy Neymar. For the love of football, they are geniuses to watch."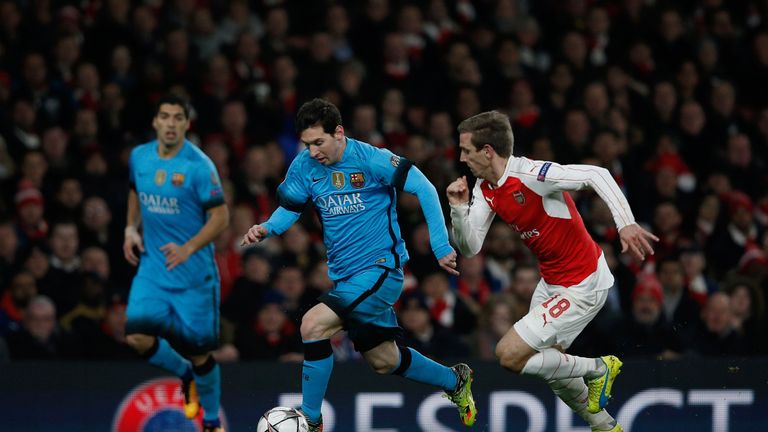 Despite the defeat, Nicholas praised the tactics Wenger used to stifle Barcelona up until the last 20 minutes, but the former Arsenal striker was left frustrated by the Gunners in attack.
"I don't think he [Wenger] got much wrong," Nicholas said. "For 70 minutes, it was a pretty good shape.
"However, the thing that frustrated me was that you'd have to ask why (Olivier) Giroud wanted to keep coming back? Arsenal ended leaving Mesut Ozil up front and when they were launching the ball out, it keeps coming back because he doesn't have that presence.
"When Ozil got the ball, he wanted to make things happen and Alexis Sanchez the same. Unfortunately when you look at the quality Arsenal have on the ball to what Barcelona have, that's why you have to spend £30m on Sanchez and £40m on Ozil. That's where the big gap is.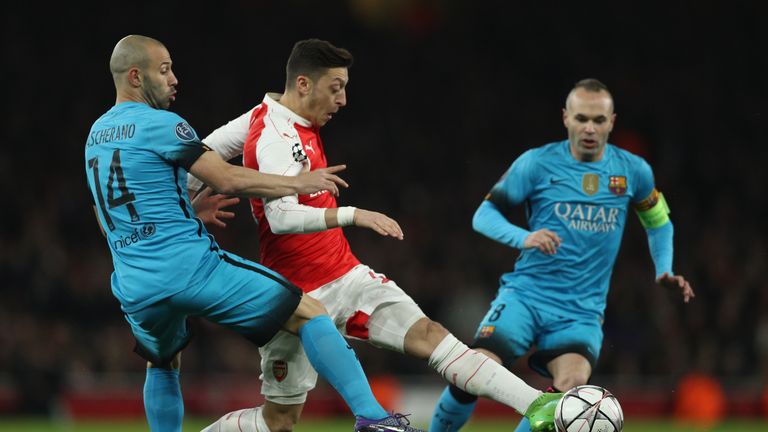 "Even players like Ivan Rakitic, Andres Iniesta and Sergio Busquets, when they get the ball it's all about little angles and options. Arsenal don't have that."
Arsenal travel to the Nou Camp for the second leg in three weeks' time needing a minimum of two goals without reply just to keep the tie alive, and Nicholas thinks there is a glimmer of hope for the Premier League side through the suspension of Barca centre-back Gerard Pique.
Nicholas added: "Pique's out for the second leg and they've not got a lot of choices at centre-back.
"That will give Arsenal a little bit of hope."