Charlie Nicholas gives his predictions for the first legs of the Europa League last-16 ties involving Arsenal and Chelsea.
After a dramatic night in the Champions League that saw Manchester United stun Paris Saint-Germain to make the quarter-finals, both Arsenal and Chelsea will be looking for first-leg wins on Thursday.
Arsenal travel to France to face Rennes while Chelsea host Dynamo Kiev. So how will it all pan out? Here's Charlie's view...
I expect Arsenal to be comfortable but it's not an easy game, there's no easy games. Going back to BATE, Arsenal still didn't know what they were after the first leg but they've come through it.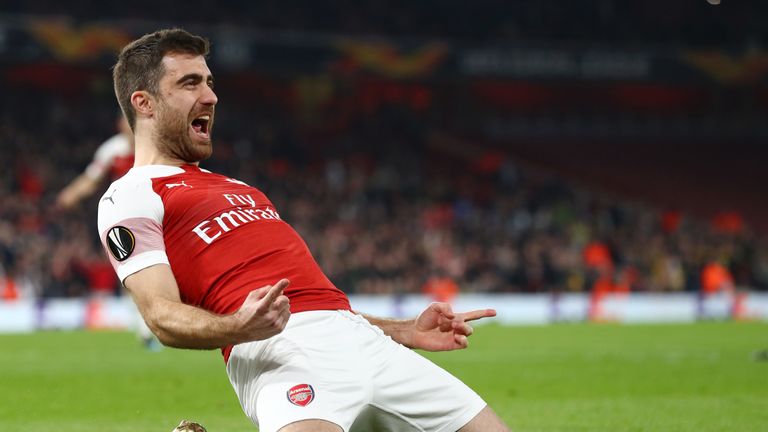 Unai Emery has changed the team a bit too much for me, I'd like to see Alexandre Lacazette and Pierre-Emerick Aubameyang in the team at the same time. But these are the type of games they'll be good at, Rennes won't be overly physical, they'll try to get an advantage, and I expect Arsenal to go there and win.
CHARLIE PREDICTS: 1-2 (8/1 with Sky Bet)
Live Renault Super Sunday


These teams are dangerous. They still have a reputation in Europe to protect, it might not be the most glamorous reputation but they still come and try to prove a point. And some of the players want to put in a performance so Chelsea might buy them!
Chelsea aren't playing well, but they got a win at the weekend, they're still unpredictable. Maurizio Sarri has to keep playing Eden Hazard but he's been dropping him. I think Chelsea will go all-in, full strength and try to get a decent lead - and I think that's what'll happen.
CHARLIE PREDICTS: 3-0 (7/1 with Sky Bet)
CHARLIE PREDICTED...
Porto 3-1 Roma (agg: 4-3) - Charlie predicted 0-1
PSG 1-3 Manchester United (agg: 3-3) - Charlie predicted 2-0
Borussia Dortmund 0-1 Tottenham (agg: 0-4) - Charlie predicted 3-1
Real Madrid 1-4 Ajax (agg: 2-5) - Charlie predicted 3-1