After his Champions League tips, Charlie Nicholas makes his Europa League semi-final predictions...
This is a tough game to predict. Frankfurt are doing well, they had a big comeback in the quarter-finals and will be looking at the key to Chelsea, which is Eden Hazard of course. They will sit back - German teams have a good structure - but Hazard can blow that structure away and is key to what Chelsea do.
Chelsea will try and play on the counter-attack - I hope Maurizio Sarri doesn't play Hazard as a number nine. He is easier to mark and harder to get the ball to. Marcos Alonso is definitely vulnerable when he plays left-back, so I am looking at a slight defeat for Chelsea that will leave them with work to do before next week's return at Stamford Bridge.
CHARLIE PREDICTS: Frankfurt 2-1 Chelsea (9/1 with Sky Bet)
What's happened at Arsenal of late is really troubling. They got beat at home to Crystal Palace but what is Unai Emery's best scenario? Valencia sometimes play one up front and Goncalo Guedes is the main threat, while against Celtic, Dani Parejo was the danger man - he can pick a pass and open Arsenal up.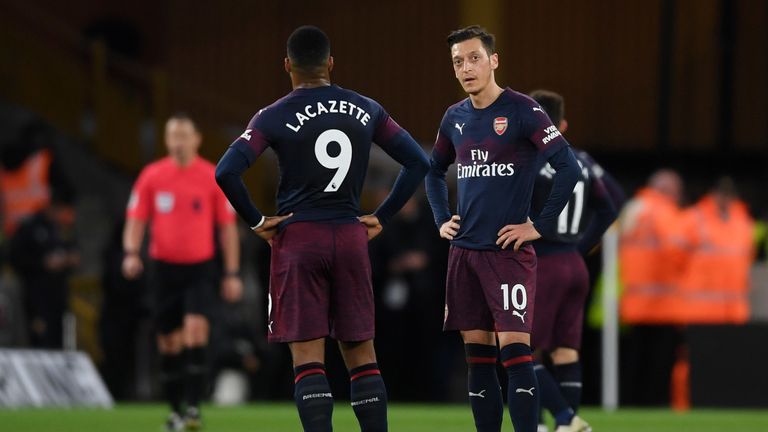 Emery knows Valencia aren't going to be overly physical do Arsenal need to play with Pierre-Emerick Aubameyang and Alexandre Lacazette closer together with Mesut Ozil back in. These are the types of games which Ozil can really do something in. Thursday may, finally, just be Ozil's night.
CHARLIE PREDICTS: Arsenal 3-1 Valencia (14/1 with Sky Bet)
Charlie's earlier predictions
Tottenham vs Ajax (Tuesday)
Tottenham are hitting this awkward spell at the moment. Are they the favourites? They have never been here before. Ajax, as players, have never been there before but their side have on some occasions. This young side do not have any fear, they have five or six super young players who know how to get the job done. Dusan Tadic didn't have the consistency at Southampton but he and Daley Blind have been great.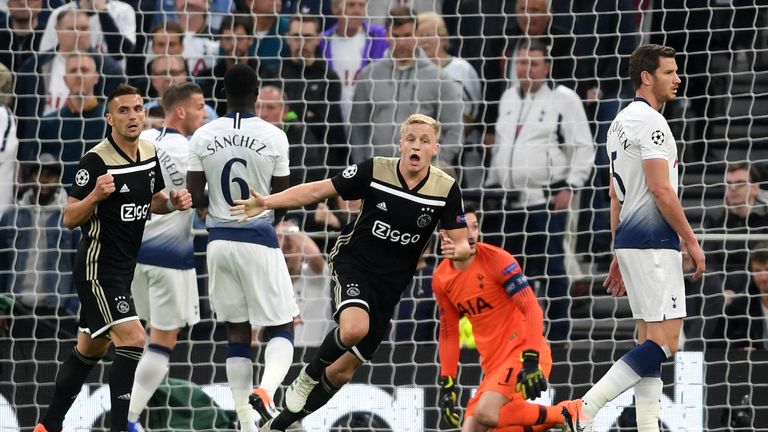 Tottenham, on their day, with the pace of Lucas Moura, alongside the skill of Christian Eriksen and Dele Alli, are guaranteed to score. I feel Ajax will play and open up the game, Spurs could afford to let Manchester City come onto them, but they will see more possession here. I see Tottenham securing the first-leg advantage ahead of next week's return in Amsterdam.
CHARLIE PREDICTS: Spurs 2-1 Ajax - RESULT: 0-1
Barcelona vs Liverpool (Wednesday)
We are into the Hollywood part of the tournament now, and these two will be favourites to lift the trophy whoever reaches the final. Barcelona clinched the title and Lionel Messi scored in a 30-minute cameo and was, crucially, rested. When you hear Messi speak about individual things you know he means business, and he has come out and said he wants the Champions League in his locker once more.
This is a 50/50 tie in my eyes, though. When you go to the Camp Nou, you have to be cautious. When you go and attack teams, Liverpool's weakness, if there is a weakness, is their midfield. The instinct here is to say lots of goals. The defensive qualities of both teams have improved, so Liverpool will have to be patient, they are quite good at doing that. That said, I fancy Luis Suarez to get his first goal of the campaign against his old team to leave the tie wide open for the second leg.
CHARLIE PREDICTS: Barcelona 2-1 Liverpool - RESULT: 3-0