Charlie Nicholas believes Lionel Messi needs to play in a different position for Argentina if he is to win the World Cup Final for them.
The Barcelona forward, who is widely regarded as the best player in the world, struggled to make an impact in Wednesday night's semi-final victory over the Netherlands and didn't touch the ball inside the opposition penalty area in 120 minutes.
Sky Sports pundit Nicholas says Argentina lack the pace and quality that Messi enjoys at club level and Alejandro Sabella may need to alter his tactics ahead of Sunday's final against Germany to get the best out of his talisman.
"He is playing too deep," he told Sky Sports News' World Cup verdict.
"When you watch Messi closely he hardly moves when he's not on the ball because when he's man-marked he is trying to drag people away and is trying to benefit the space for other players.
"The problem is the other players are not good enough. They are quite static and just do the basic principles right. Gonzalo Higuain has been a major disappointment for me in the competition.
"I sit and look at Messi and I think there has to be midfield runners. Enzo Perez was half-decent against the Netherlands and I quite liked him running from the right-hand side.
"The attacking options for Argentina against Germany in the final are a must. Argentina will have to go out and score a goal because I think Germany are guaranteed to score.
"Argentina will have to find a way and the manager will have to find a way to say to Messi 'I want you playing in a different role' – even if he needs to start wide right or wide left. He started his career for Barcelona wide right and it drags people across and creates a little bit more space.
"Messi has got to get a little bit more energy into his game to say 'I want the ball', I know it's difficult because he's man-marked all the time.
"But if he truly wants to be the hero of this World Cup then on Sunday he needs to show more intent on getting on the ball."
Nullify
Messi was man-marked first by Nigel De Jong and then by Jordy Clasie as the Netherlands looked to nullify his impact in Sao Paulo on Wednesday evening.
And while Nicholas understands Louis van Gaal's tactics, he admits it's frustrating that several top players have been given little room to shine at the World Cup.
"This happens to truly great players," he added. "It happened to Cruyff, it happened to Maradona and in the old days it probably happened to Pele.
"They go and put a player on you and he's going a little bit deeper for Argentina than he does for Barcelona and it's the hardest thing in the world to have a guy who's like your bodyguard, trying to steal the ball off you and stop everything you do in a negative mode.
"That's fine and I can understand the tactical side of that, but I don't enjoy it because I want to see the best players perform. That's probably been a disappointment of this World Cup.
"If he beat De Jong last night then he still had two or three other players to beat, so it's incredibly difficult."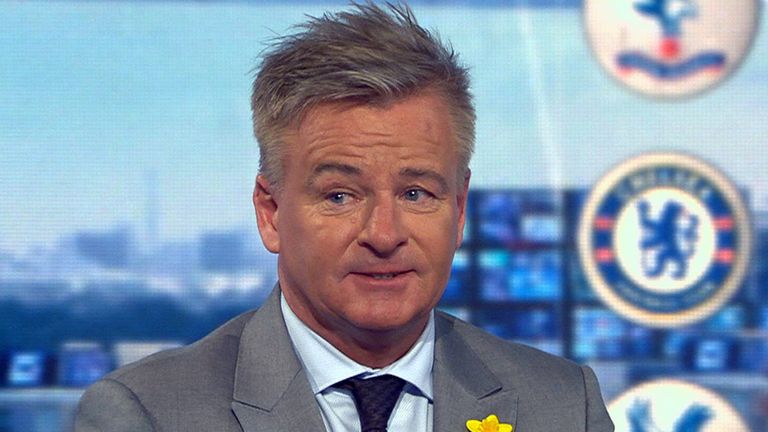 Four years ago I was blessed to see Messi a few times and I said then I was probably watching the best player ever. I'm going to go for Messi to nick it for Argentina, 2-1.
However, Nicholas is backing Messi to lead an average Argentina side to glory in the World Cup Final, just as Diego Maradona did in Mexico in 1986.
"Of course they are [too reliant on him]," he added.
"It takes me back to when I was at the 1986 World Cup and Maradona was there with his team and everything worked around about him.
"It's a similar position where Argentina are trying to play Messi at the moment, just off the striker and that's fine and well, but the one thing Maradona had in that campaign was midfield runners, who would run off his passes. Then you look at what Messi has got…
"But if you were to ask the Germans right now who they are most worried about, there is only one giant in there and it's Messi. If they stop Messi then they win the World Cup."