Stadiums, salary caps and star names... 10 MLS questions for Seattle's Tyrone Mears
By James Kilpatrick
Last Updated: 24/06/16 9:14am
After a well-travelled career in England, Tyrone Mears is fully embracing life at Seattle Sounders.
Now aged 33, Mears has played at five different clubs in England for Preston, West Ham, Derby, Burnley and Bolton as well as a season at Ligue 1 side Marseille.
But since the start of 2015, the former Manchester City academy product has been plying his trade at Seattle Sounders where has has been a regular starter straight from the beginning as he has taken on a fullback role.
Seattle take on New York City FC - live on Sky Sports - this weekend in a game that the Sounders will desperately be looking to take all three points from, having lost four of their last five MLS matches.
So ahead of the crucial game, we ask Mears 10 MLS-related questions. 
Seattle seems to be a massive football hotbed, what is it like as a place to play your football?
It is. Our average attendance is still high even though results haven't been great. The fans will always be there singing and being positive and wanting to fight until the end which I don't think you can get that in any other league in the world. It's crazy. I'm really enjoying it here.
You currently sit ninth in the MLS Western conference standings, how would you assess the season so far?
If you look at the table it doesn't look too good. We are quite a few points off the play-offs but I think this team is in transition. The past four or five seasons we've played a 4-4-2. This season we've changed to a 4-3-3 so it's been a little bit difficult for the guys here to get used to that.
Not only that, the way the whole transfer window works here means we lost quite a few players from last season.
We had a much stronger squad last season and losing Obafemi Martins, his stats for goals and assists last season meant he was up there with the best of them. We're adjusting.
A lot of new, young players have come into the team so we're hoping for a better second half to season.
Signed highly-rated US international Jordan Morris straight from college, what is he like as a player and how is he adapting to MLS?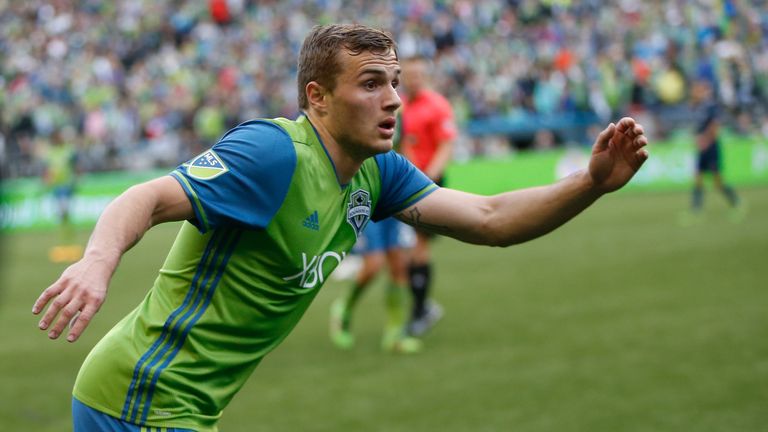 When you have a player coming from college and representing the national team there's going to be a lot of eyes on that guy. He's a great lad. Very down to earth, works hard and he's just a great guy off the pitch.
On the pitch he's got something. It's been a little bit difficult for him because there's a lot of weight on his shoulders coming into the team, and the team is not scoring goals, but he's done very well and he's only going to get better.
Difficult to go on a good run of form when so many new players have joined the club?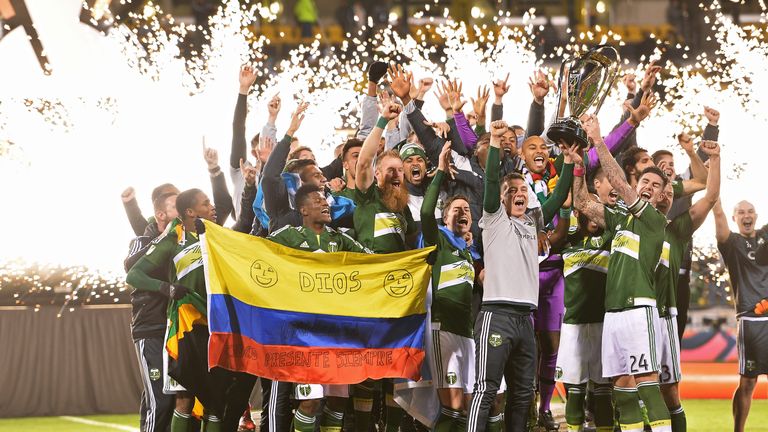 A lot more young players are being used whereas last season we had a very steady starting 11. Even on the bench we had a lot of experienced players. This season's it's been a little bit different. 
The coaching staff are giving some young guys opportunities to see what they can do.
This is certainly one of the biggest teams in MLS, it has the best support in the country and they're fully behind us at the minute, but we do have to turn it around. And they can only be so patient for so long before they demand results.
The way the league works, you can go through all season not being quite at your best. Like Portland last season, they got to the play-offs and ended up winning MLS Cup. It looked like a successful season so we know there's still a lot to play for.
Difficult being a defender when you're up against star attacking names like David Villa, Frank Lampard and Andrea Pirlo this weekend?
That's how this league works. It's all about the big names being the more attacking players, the Designated Players.
New York have David Villa and Frank Lampard, who likes to arrive late in the box, and Pirlo who's fantastic from set-pieces so it's good.
For a lot of these guys in MLS, certainly for younger players, to get the chance to play against these kind of players. Clint Dempsey is here, Robbie Keane, all these types of players, it does only help the league grow.
How do you rate the standard of play in MLS from top to bottom?
It's not going to be as strong until they change the rules. The club's hands are tied. Everything has to be on the same level. The budgets, no matter how much you're bringing into your stadium everything is shared throughout the league. Even the travel!
You're not ever going to get that level of quality like you see in the Premier League. Quality throughout the league in every position you won't get because of the restrictions with money but the league can change as it grows, attracting more star names to come to league.
At the end of the day I like playing in this country, I love the travelling aspect and getting to see new places. The way the supporters are starting to appreciate soccer it can only get better.
So you're strongly in favour of changes being made to the salary cap?
It's difficult because a lot of the players here are not making good money, very little for the equivalent of other football players. It's difficult for the union to be strong because guys need to earn money. They can't go on strike like American footballers do or baseball players. Those guys cannot work for four months and there's still plenty of money in the bank.
Is your long ambition to stay in Major League Soccer?
I'm happy playing here now. I did think about maybe going back to England but it's a stage of my career now when I just want to enjoy playing. I'm not too bothered about all the other stuff that comes with it. The fame, salaries etc. I'm enjoying it here and I hope it continues. I want to stay in football after I finish so there's a lot of things that I can do over here.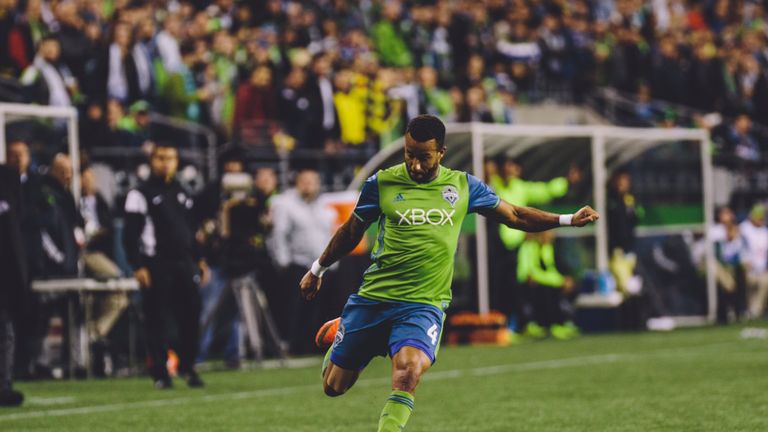 What is the difference between soccer in America compared to other major American sports?
Football here is never going to replace American football and basketball. Those sports are the dominant sports here but it is getting better and it's different to Europe. When you go into games in Europe you really do feel the pressure from the fans. They're desperate to win whether that's being aggressive or being positive, there's always something.
How about the differences in stadium atmosphere?
When fans are coming to games here it's more of a family atmosphere. It's getting the wives and husbands out together and it's a different vibe. It's good, I do miss that kind of pressure in the game when you have screaming fans at you giving you abuse but it's definitely nice to come and play in this kind of atmosphere.