The new MLS season kicks off on Sunday - but who will you be supporting?
If you haven't got a team, find out who you should follow below, based on your favourite Premier League team. 
Then follow your new side on Sky Sports - all the way to the MLS Cup final...  
Arsenal - New York Red Bulls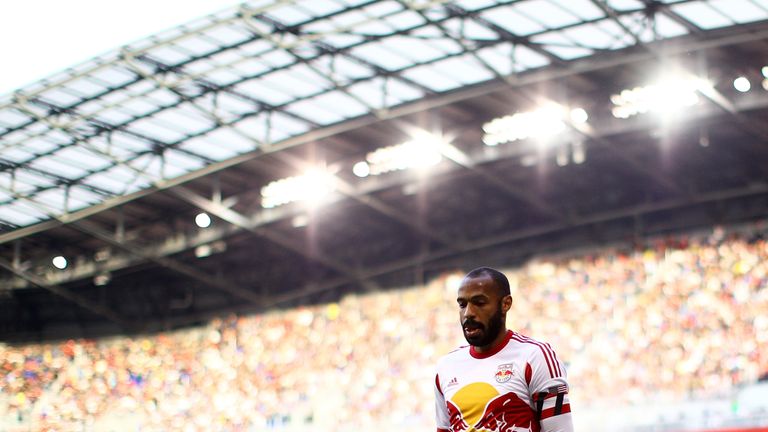 Thierry Henry has played for both clubs but the similarities don't end there. 
Arsenal have won the FA Cup for the last two seasons, while the Red Bulls have won the Supporters' Shield in 2013 and 2015.
However, both are on the hunt for an elusive title despite consistently finishing high up the table. 
Aston Villa - Chicago Fire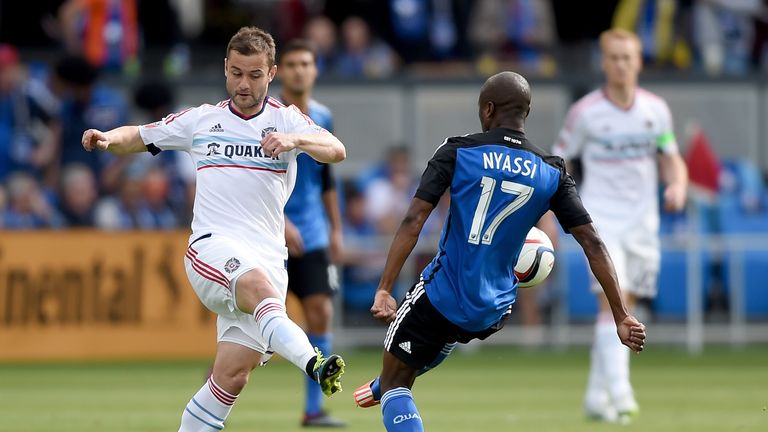 Chicago Fire finished bottom of the MLS standings last season and were cut adrift from the rest of the pack… ring any bells Villa fans? 


However, like Villa, both are building for the future with some good young players. Shaun Maloney also had stints at both clubs.
Bournemouth - New England Revolution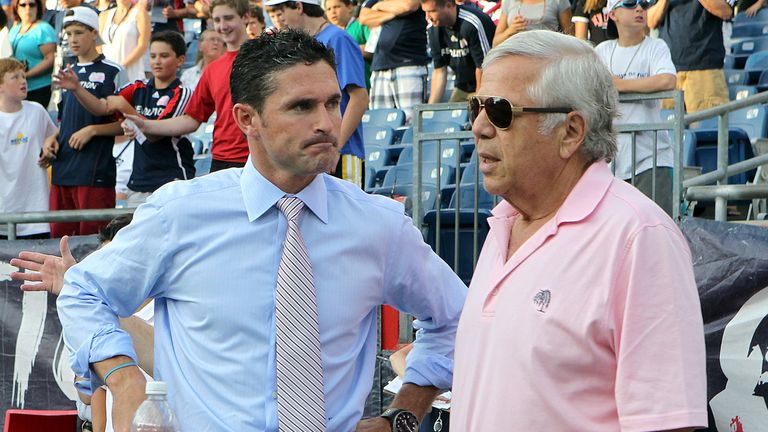 Similar to Bournemouth, New England play an attractive brand of football with a good young crop of players.
The Revolution also have the capability to surprise - just like Bournemouth, who have beaten Chelsea and Manchester United this season. 
Chelsea - Montreal Impact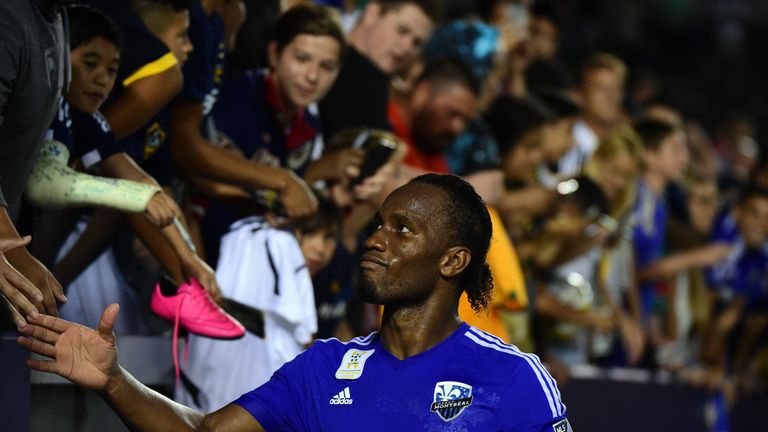 The Didier Drogba connection and the fact both clubs wear blue makes Montreal and Chelsea the perfect match.
Montreal have financial clout in the league and an owner who isn't afraid to make managerial changes if he feels success is not imminent.
In the four seasons Montreal have played in the MLS, there have been three managerial sackings.
Crystal Palace - San Jose Earthquakes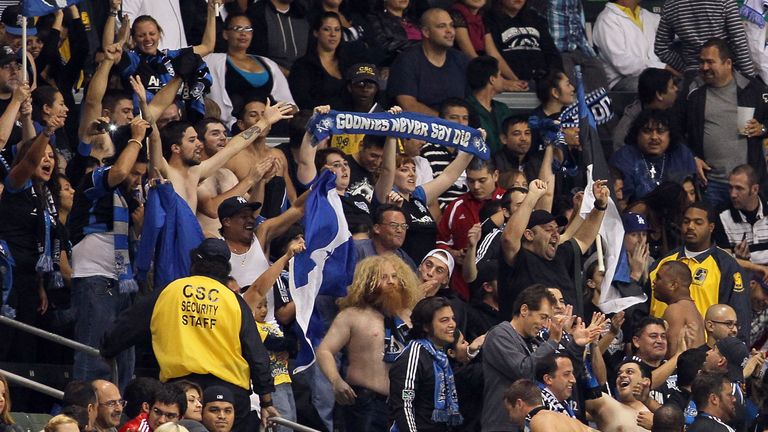 With a very vocal fanbase, the Earthquakes are the noisy neighbours to their state rivals and fight against the more financially lucrative clubs nearby. They always like to punch above their weight.
Everton - Real Salt Lake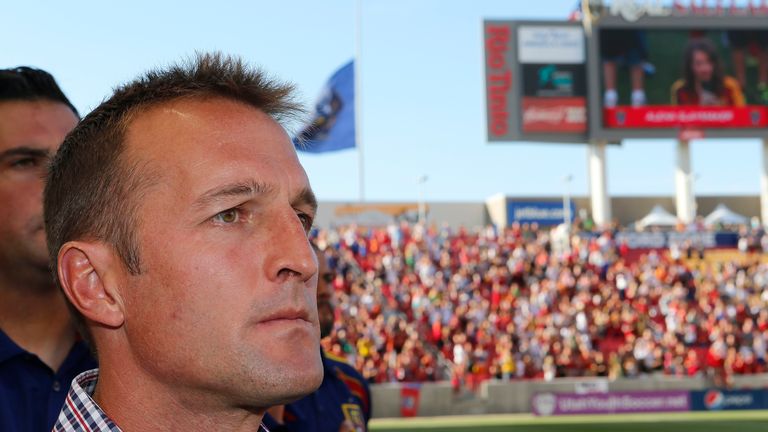 Real Salt Lake contain some very good attacking players and are always expected to feature in the top half of the table.
Former head coach Jason Kreis was similar to David Moyes in how he brought a strong identity to the club on the pitch, with the blueprint one which the club follows to this day.
Leicester City - Columbus Crew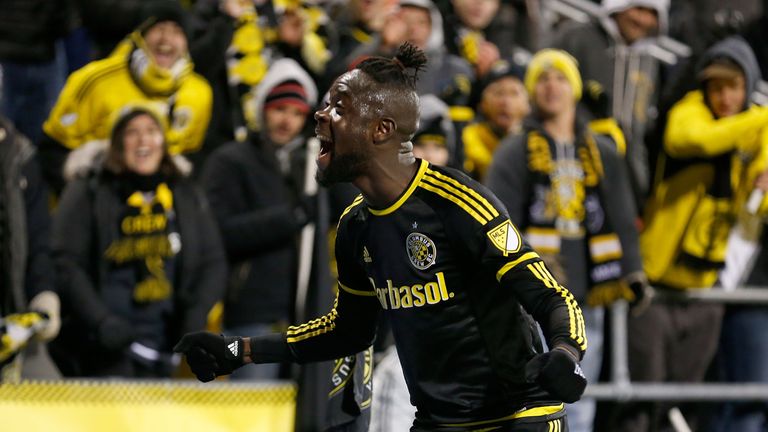 In terms of status, Columbus and Leicester could both be considered smaller clubs in their respective leagues and play in front of passionate fans from industrious cities.


Similarly to Leicester, Columbus have the potential and playing style to cause a serious upset and last season reached the MLS Cup final.
While Leicester's star duo are Jamie Vardy and Riyad Mahrez, the Crew also have a premier pair in Kei Kamara and Ethan Finlay.
Liverpool - Toronto FC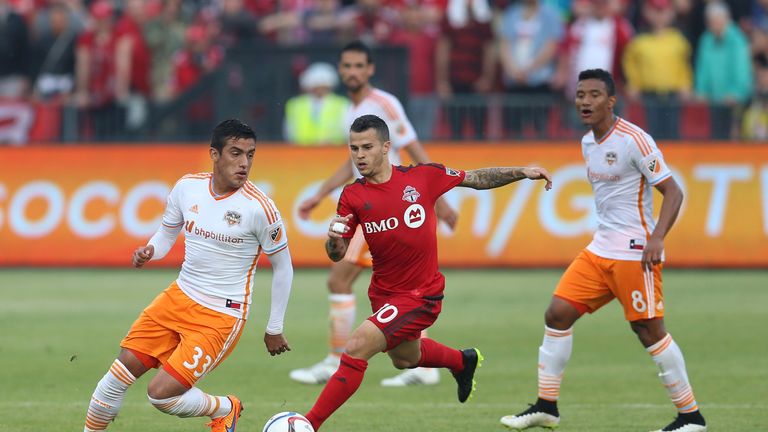 One of the more northern sides in MLS, Toronto FC, like Liverpool, are extremely popular in their city, and wear red.
However, league success seems to be hard to come by right now, despite Toronto investing large sums into their attack. Their defence needs work. 
Manchester City - New York City FC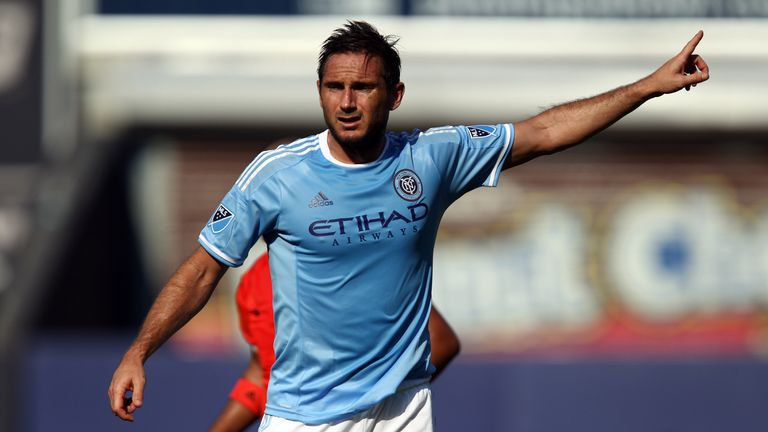 The connections between these two are obvious. Both have the same owners, personnel can be shared while both have plentiful resources to be successful teams.
NYCFC also have fierce red-wearing rivals across the city. These two go hand-in-hand.
Manchester United - LA Galaxy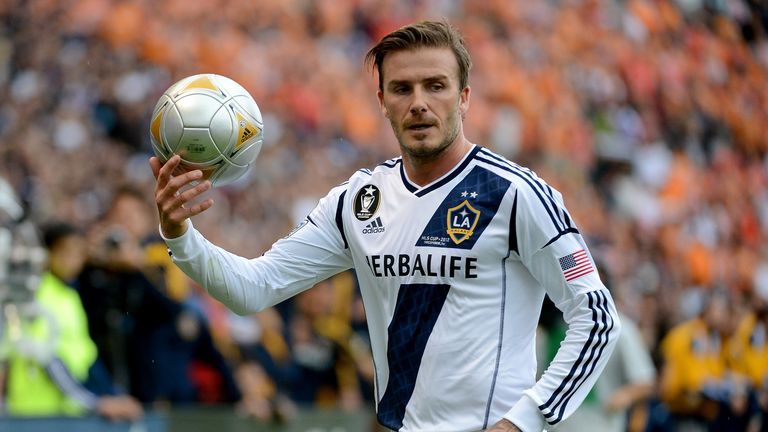 Both Manchester United and LA Galaxy are the most successful league clubs in their respective countries.
While United's best years came under Sir Alex Ferguson, for LA Galaxy, Bruce Arena was the inspirational leader, taking the team to three MLS Cup titles in eight years.
Yes, supporting a team featuring Steven Gerrard may not sit well with some United fans but remember, Old Trafford hero David Beckham won two MLS Cups in Los Angeles.  
Newcastle United - Philadelphia Union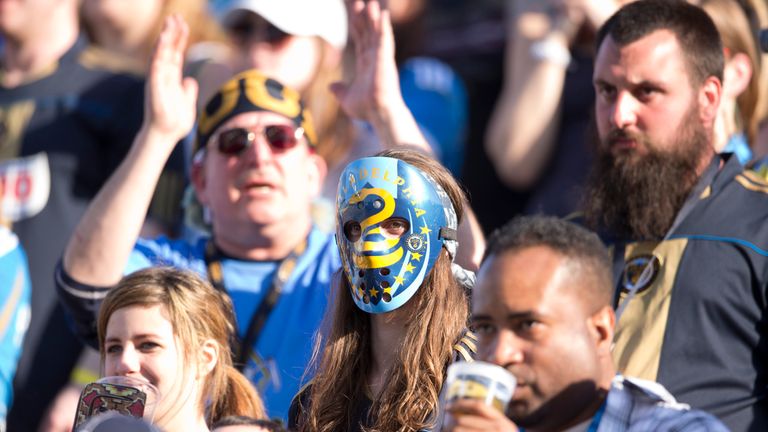 The Union are based in the heartland of one of the country's major industrial centres, there's clear discord between passionate fans and their owners while on the pitch the team are prone to under-perform despite the funding available.
Norwich City - Colorado Rapids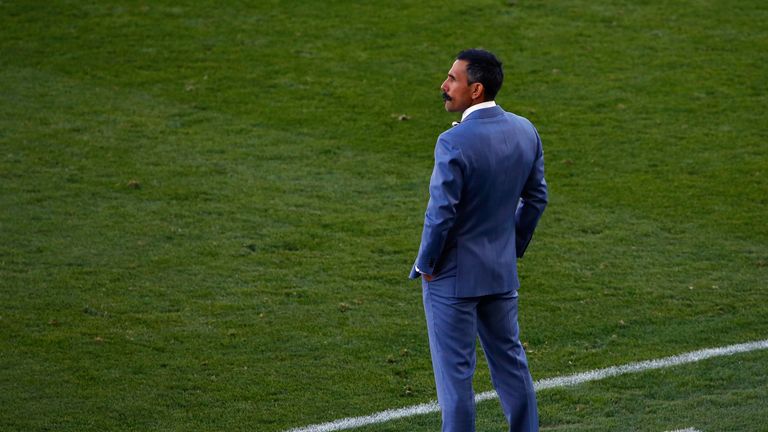 Neither Colorado, who are owned by Arsenal's majority shareholder Stan Kroenke, or Norwich like to spend outside their means, while both teams are happy to maintain a healthy league status with any cup or league success a bonus.
Southampton - Sporting Kansas City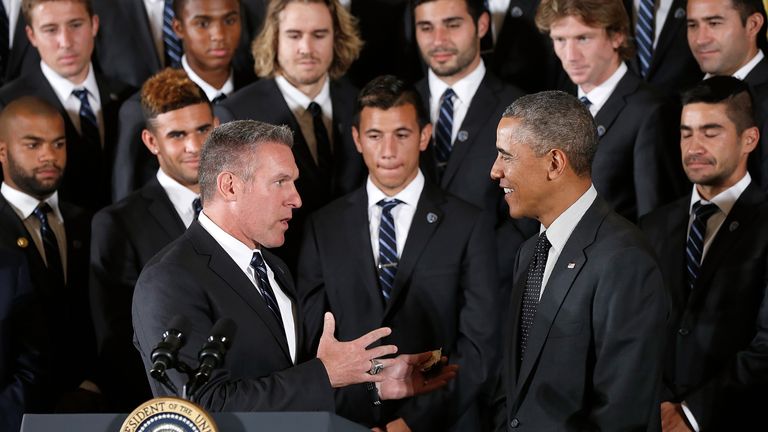 Like Southampton, Kansas aim for a positive, attractive style of play and their highly-experienced manager knows how to achieve success in the transfer market. 
Stoke City - FC Dallas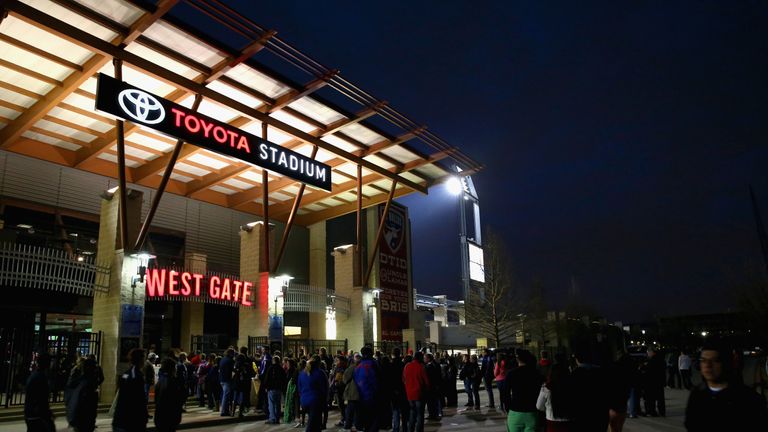 Dallas have quick, exciting players in forward positions who can cause real damage when in form, as well as hard-working defenders and midfielders.
Dallas' Toyota Stadium in Frisco is also an infamously tough place for away teams to visit - just like the Britannia.
Sunderland - Houston Dynamo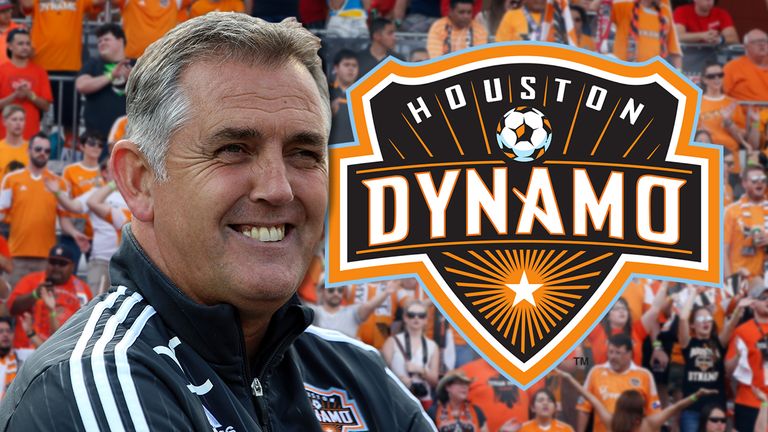 Houston are regularly in direct competition with their fierce rivals across the state - Dallas - similar to Sunderland's rivalry with Newcastle.
Houston have struggled to compete against the bigger clubs as they tend to be near the bottom end of the table, but they do have an experienced manager in Owen Coyle. 
Swansea City - Vancouver Whitecaps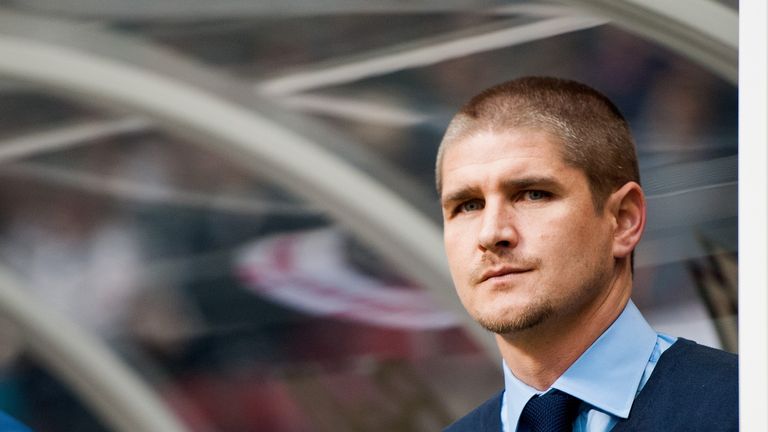 On their day, Vancouver can be one of the best teams to watch in the league. The Whitecaps - managed by Welshman Carl Robinson - have always looked to exceed their levels of expectation on a small budget and search far and wide in the transfer market to make the correct acquisitions. 
However, their inconsistency can be their downfall.
Tottenham Hotspur - Seattle Sounders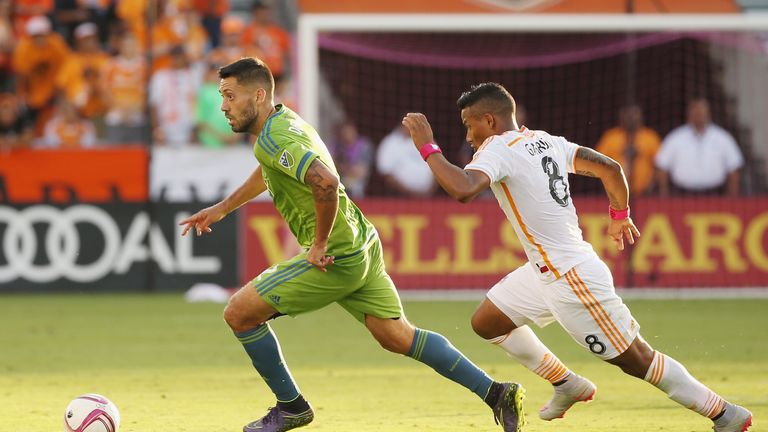 Tottenham and Seattle have switched players in the past, with Clint Dempsey heading Stateside and DeAndre Yedlin joining Spurs. 
Seattle have spent large sums on players in the past without any massive pressure to achieve title wins, and have a positive recent track history of pushing through young domestic players into the first team.
Watford - Orlando City
Kaka is the club talisman for Orlando, just like Troy Deeney is for Watford, and the Brazilian is surrounded by an international team of players from far-flung lands.
The ambitious Orlando owners aren't afraid to upset the bigger teams. 
West Brom - DC United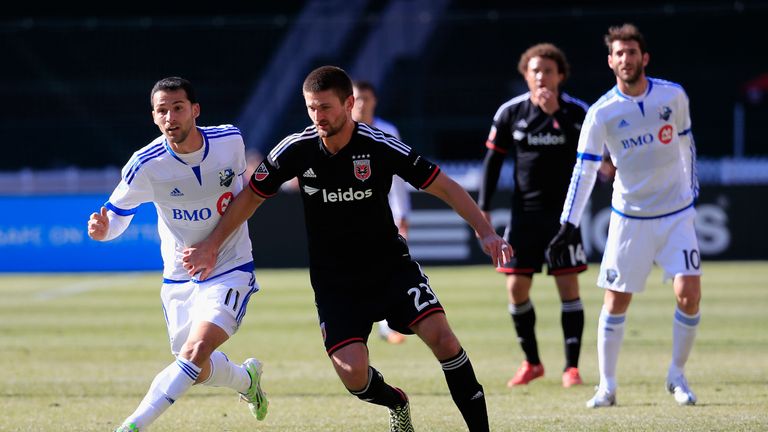 Like West Brom, DC United are solid, hard-working and operate on a small budget. They don't play the most aesthetically pleasing football and haven't enjoyed top success for a number of years, but do have a proud history and are always very tough to play.
Head coach Ben Olsen is similar to Tony Pulis in how he likes to run a tight ship with discipline the key ingredient.
West Ham - Portland Timbers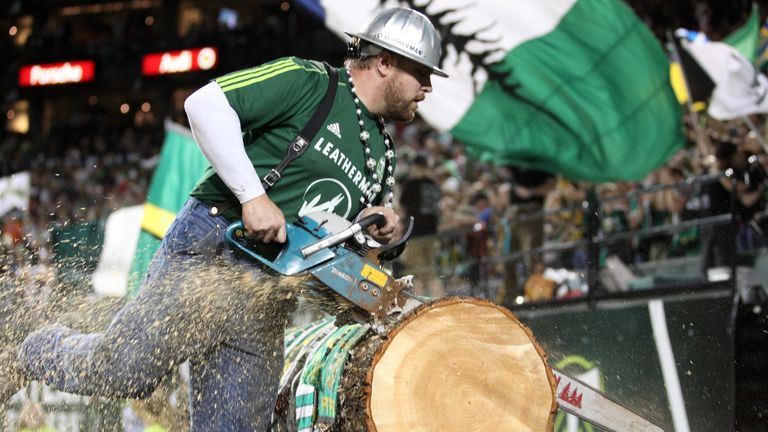 Portland are a strong, athletic side who are hard to break down and collectively a good attacking unit. Darlington Nagbe is Portland's answer to Dimitri Payet, while they could have the capability of winning silverware.
West Ham's mascot may be a walking hammer, but does it compare to a lumberjack with a chainsaw?