St Louis and Sacramento named MLS expansion candidates
By Jefferson Lake
Last Updated: 22/04/16 7:17am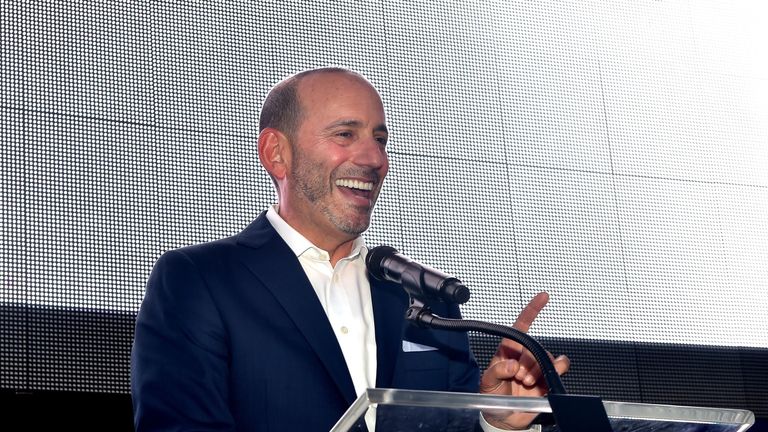 St Louis and Sacramento could be home to MLS clubs as soon as 2020, according to the league's commissioner Don Garber.
Garber says those two cities are the "front runners" and that other candidates, in priority order, were Detroit, San Diego, San Antonio and Austin, Texas, and Cincinnati.
The commissioner visited California last week, where the Sacramento Republic of the third-tier United Soccer League released renderings of a proposed 25,000-seat stadium, while St Louis' NFL team the Rams are relocating back to Los Angeles.
"What held us back in St Louis for 20 years is we never had a viable stadium," Garber said. "Now we're talking to a group of investors and we're able to capitalise on the Rams leaving.
"So there is a site where it's ready. St Louis is a very, very high potential market, and one of the things that makes it more strategic for us is its proximity to Kansas City.
"Sacramento is MLS ready. They've got 9,500 season tickets, good in any pro sports league. There's not a lot of competition there, and we seem to do better in those markets with less competition. There's an ownership group that's solid."
He said he told the Republic "the last piece of the puzzle" was for the team to obtain commercial commitments and sponsorships.
Garber said he received a call this week from Cincinnati FC owner Carl Lindner, whose team started to play in the USL this season.
"He said, 'When can we come into MLS?'" Garber said. "I said, 'you've got to wait a while. We've been at this a few years. Just two good weekends doesn't necessarily mean you're going to have a sustainable fan base.'"
The MLS, which opened in 1996, currently has 20 teams, with Atlanta due to join in 2017 and a second Los Angeles team the following the year. Minneapolis-St Paul also has been awarded a team and could open in 2017, and the league hopes David Beckham's tentative Miami team could start play in 2018.