Wayne Rooney says he is in America to create DC United legacy
By Shona Duthie
Last Updated: 03/07/18 7:08am
Wayne Rooney wants to help create more history for DC United following his move from Everton.
Rooney has signed a three-and-half-year contract at the MLS club and opted to wear the No 9 shirt.
The 32-year-old will officially become a DC United player when the transfer window opens on July 10 and he could make his debut against Vancouver Whitecaps four days later at the opening of the new Audi Field stadium in Washington.
The deal takes the former Manchester United forward to the age of 35, but Rooney has no intentions of slowing down as he wants to create a legacy in the American capital.
He said: "I think the club has great history, it has been tough over the last few years and the club needs to get back - it doesn't need to look back.
"As I said many times I am not here to see out my last few years of my career, I am here to compete and here to win, that's the way I have always been and always played.
"Even on the training pitch there was a few of the academy players on the first day, I had a go at them for not running as hard as they should have.
"That's on the first day. I have always set high targets. I demand a lot from myself and I expect that from my teammates as well.
"I think I have to adapt to however the club is run. I am not going to come in and say I want this change and that change. I'll embrace it and look forward to doing that."
DC United have won the MLS Cup four times, the Eastern Conference six times and the Lamar Hunt U.S Open Cup three times.
However, Rooney believes the club will need to do some more investment with players to create more history.
"I am sure there are more players who are going to come in. Hopefully that is the case anyway and we try and build on the team," he added.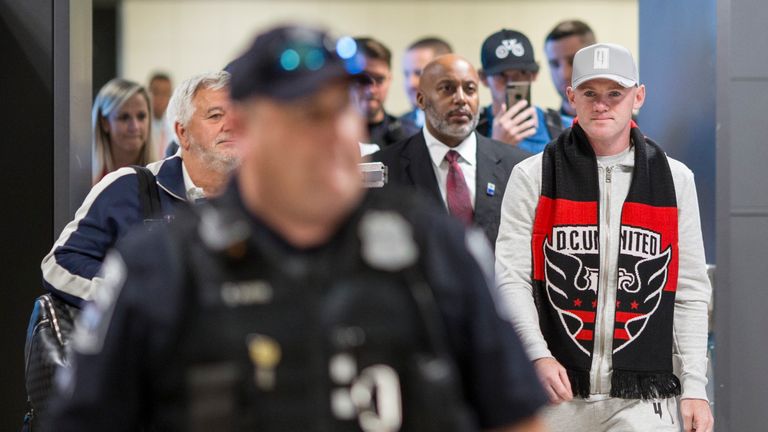 "As I said before I know it's been a tough few years but the club is moving in the right direction. The club has got better but I think we have realised that we have to improve.
"Be successful again and I believe that is what they are trying to do. In order for the club to move forward we will need to bring in a few more players in.
"I am sure the manager and the owners are looking to bring more players in."