Wayne Rooney says first MLS start for DC United was tough
By Richard Cooke
Last Updated: 22/07/18 1:23pm
Wayne Rooney has described his first start for MLS side DC United as a "tough" and "difficult" game.
Rooney's new side, who are bottom of the Eastern Conference, lost 3-1 to Atlanta United on Saturday at the Mercedes-Benz Stadium in Atlanta.
It was a frustrating afternoon for the former Manchester United and Everton striker. His misplaced pass led to Atlanta's opening goal and he later picked up a yellow card for a clash with Chris McCann before being substituted after 66 minutes.
"Today was a difficult game. Atlanta are top of the league and they're a good team," Rooney told the club's website.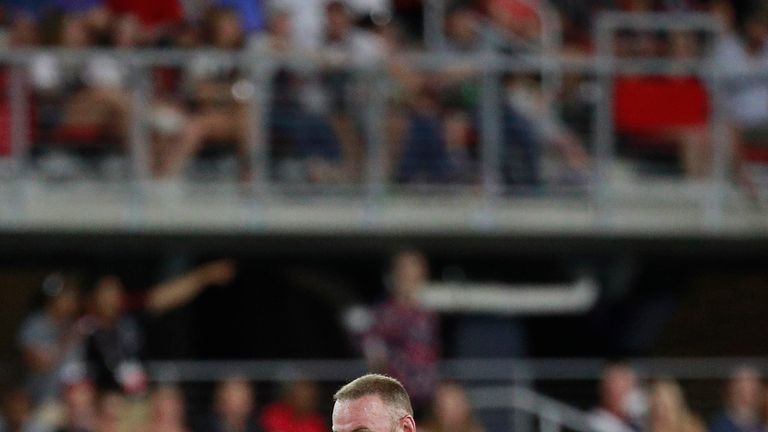 "We knew it was going to be a difficult game. We knew it was going to be tough.
"We had to hang in there at times and unfortunately we didn't quite do that well enough today.
"But there are still a few positives and I'm happy about more minutes on the pitch today which will help me.
"Overall, I'm disappointed with the result on a personal level."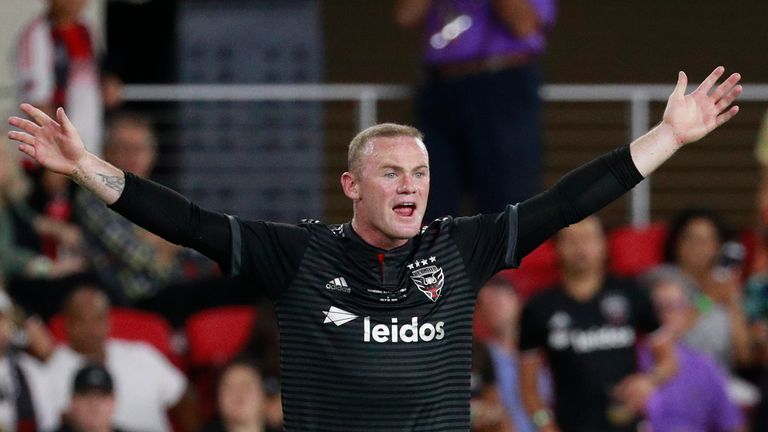 Head coach Ben Olsen added: "He did fine. He did a great job on the first goal and to go on the road against one of the better teams in the league was a good experience for him to get another look at what MLS is about.
"Each time he's going to get better and better and we're very lucky to have him.
"He's been with enough teams and around enough high-quality players that gelling and connecting with the attackers around him isn't an issue.
"It can get better and as he gets more familiar with the players those connections will improve.
"There were a couple times when it wasn't perfect but overall it was a really good shift from him.
"He put in a lot of work on the defensive side, especially when we were pinned back defending.
"We substituted him to manage his minutes and we'll continue to do that until he's fit enough for 90 minutes."