Gian Piero Ventura urges Italy improvement after Sweden first-leg defeat
Last Updated: 10/11/17 10:57pm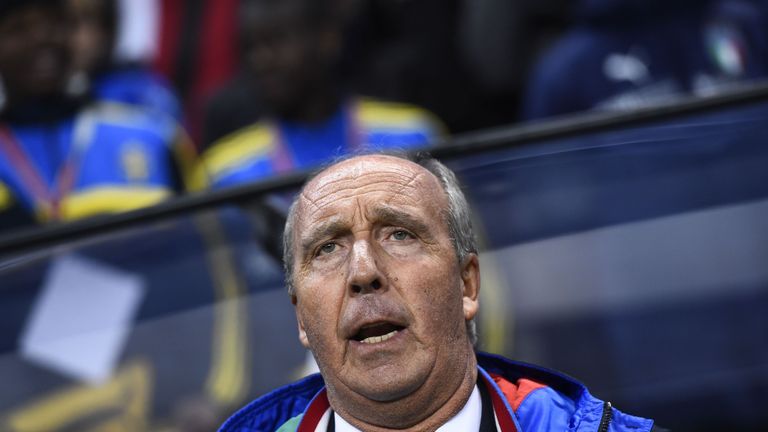 Italy head coach Gian Piero Ventura called on his side to improve after they were beaten 1-0 by Sweden in the first leg of their World Cup play-off on Friday. 
Ventura was visibly angry on the sidelines, gesticulating frequently to his players several times as Italy's attack failed to find a way through the massed ranks of the Swedish defence in Stockholm.
Jakob Johansson scored the only goal of the game in the 61st minute, a heavily-deflected shot that wrong-footed Gianluigi Buffon.
"It could have gone a different way, if we scored first for example such as when [Andrea] Belotti's header went wide. Now we have 90 minutes left to play," Ventura said ahead of the return leg in Milan on Monday, live on Sky Sports Football.
"The game was very physical, and we suffered from that. We must improve. Physically we can't do much, we only have a day and a half, but we have to read the game better next time. We hope the crowd at the San Siro give us the support we need."
The 69-year-old coach was still certain his team would qualify for next year's finals in Russia and not miss out on the tournament for the first time since 1958 in Sweden.
"When I was in the dressing room I saw how angry and frustrated they were. They know they can do better. The game was very physical and that surprised us but we can do better," said Ventura.
Sweden coach Jan Andersson was pleased with his side's performance but said he was well aware that this was just the midway point in the tie.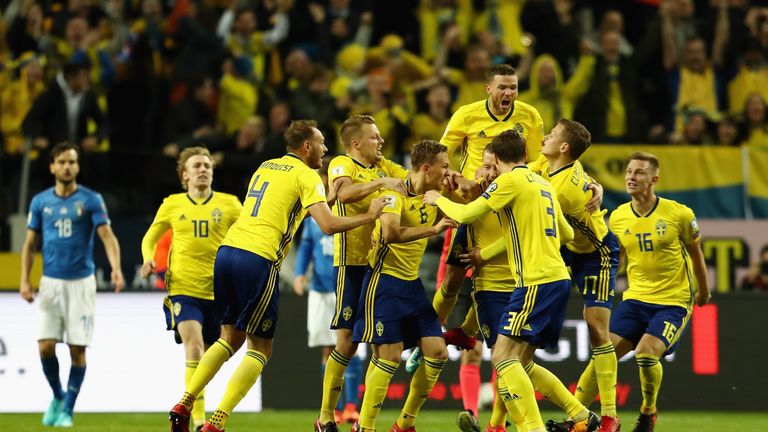 "We are halfway through this play-off, which is very important to point out. We have talked a lot about bravery and giving ourselves a chance... and I think overall we did that today again," said Andersson.
"I'm very happy we won the game... but it was the attitude for 90 minutes that helped us. We'll do an analysis of the game and make a new gameplan for Monday. I'm still here tonight - I haven't gone any further in my mind about the game on Monday."
Andersson agreed with Ventura about the physicality of the match, but it came as no surprise to the Swedes.
"It was a physical game and we were prepared for it. It was one of the keys to the game, to win the duels. I don't think we were favoured in any way [by the referee]," he said.