VAR able to give retrospective red cards at World Cup
By Sky Sports News
Last Updated: 30/05/18 6:42am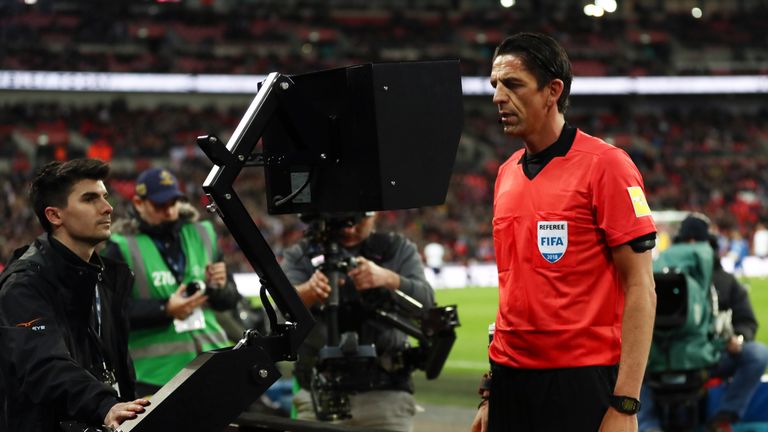 Referees at the World Cup finals will be able to give red cards for off-the-ball incidents spotted by the Video Assistant Referee (VAR), football's rule-making body the International Football Association Board (IFAB) has said.
VAR will be used for the first time at a World Cup at this summer's tournament and IFAB confirmed players can receive retrospective red cards during matches in Russia.
IFAB technical director David Elleray told The Times: "If there is something away from the action that has been missed and it later comes to the attention of the VAR or the assistant VAR, then they can inform the referee and he can send the player off, even if it is later in the match.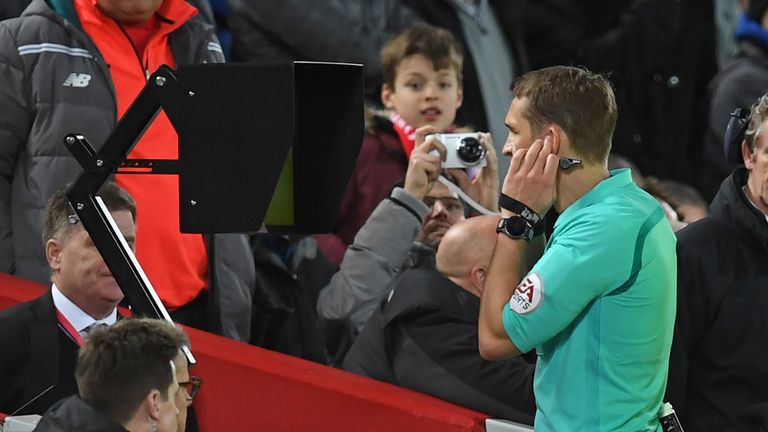 "We do not anticipate this happening very often... this would only be for serious red-card offences."
Following trials in FA Cup and Carabao Cup games this season, VAR has been met by some criticism with Tottenham boss Mauricio Pochettino saying he fears the technology could kill emotion in the game.