What the Russian newspapers say about the World Cup's opening week... if you can find one
By Alex Marrow in Russia
Last Updated: 18/06/18 6:26pm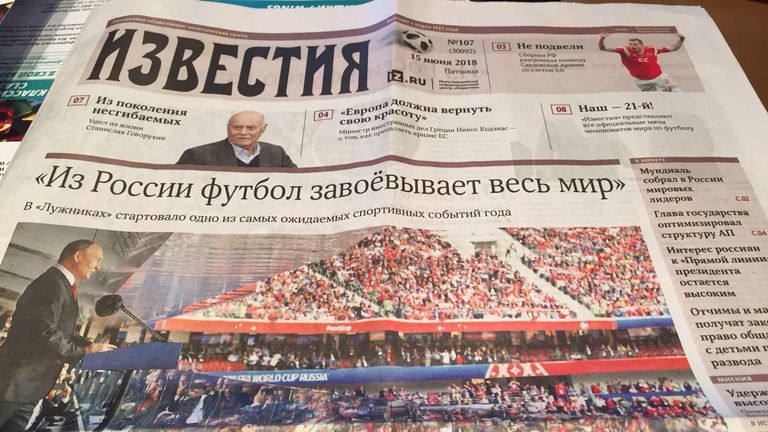 Sky Sports News' Alex Marrow looks at the Russian newspaper reaction to the World Cup's first week - and finds it's harder than you think to even find one.
Finding a newspaper in Russia is, at times, a fool's errand.
Despite having over 400 daily publications across the country, the national papers are not to be found in the abundance one might expect.
Television is the most popular media and according to one survey, people are more likely to seek out a local publication than a national paper.
At England's base in Repino, 45 minutes north of St Petersburg, papers were hard to come by.
The popular weekly publication 'Argumenty i Fakty' filled the small newspaper section of Repino's well-stocked 24-hour supermarket, surrounded by a few local papers and nationwide magazines.
However, attempts to find a copy of 'Izvestiya' or even the state-owned 'Rossiskaya Gazeta' fell on bemused ears.
"You won't find those anywhere in Repino," said one shop assistant, while another shook her head in confusion.
At the airport it was a more promising, if similar story. A stand filled with newspapers in St Petersburg's Pulkovo Airport terminal caught the eye, only to discover that these papers were two days old.
On this occasion, the shopkeeper's helpful explanation was: "I just work here, I don't know when the newspapers arrive."
On the flight south to Volgograd, papers were provided by Aeroflot, with the Russian press' reaction to the hosts' emphatic opening-game victory.
'Sport Express' devoted six pages to Russia's 5-0 win over Saudi Arabia, while others chose to focus on Vladimir Putin's comments welcoming the world to enjoy the tournament in Russia.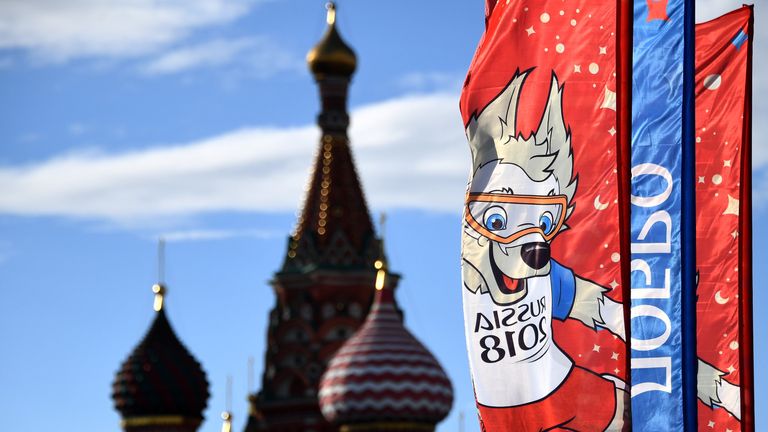 England's opening training session last week was lauded by Russian reporters for the access they were given and they remarked that every England player stayed to take photographs and sign autographs for local schoolchildren, a lovely touch.
In Volgograd, the search for newspapers led to yet another wild goose chase.
A hotel receptionist confidently said the nearby shopping centre had a newspaper stand, but again it was magazine heavy and national-publication light.
Upon finding a little hexagonal press kiosk on a dusty street corner, I thought I had finally struck gold, but the woman there said she only receives newspapers the day after they are published and that the most recent newspaper she had was from last Friday.
Russia's newspaper culture is alive and well, but as proven, they aren't always easy to come by.
Kiosks in Moscow and other city centres are usually well-stocked, but the Russian reaction to England's clash with Tunisia in Volgograd may have to wait until Wednesday.