Juan Carlos Osorio said he was "hurt" by his side's 3-0 World Cup loss to Group F winners Sweden, even though they also qualified.
Mexico were far from convincing as Sweden took control of Group F and qualified as group winners, which left Osorio frustrated with their showing.
"First of all I have to say that we qualified because we beat Germany and Korea," he told reporters in Yekaterinburg.
"However, I am very hurt. We didn't succeed in our penetration in the last third. We allowed them to score three goals which is too many. I wasn't happy with the way we defended but that's a learning curve for me."
Sweden head coach Janne Andersson was full of praise for his side as they entered the last 16 on a high thanks to a morale-boosting win, to top what had been a tough-looking group.
"We worked as a team," he said. "The players, the entire team, the technical officials, we wanted to do everything to give our players the chance to succeed on the pitch.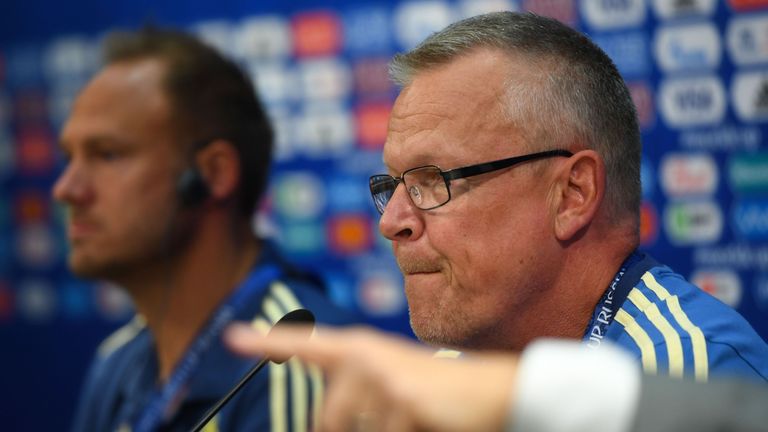 "I'm incredibly proud of the team, they were so disciplined and they were so loyal. We've definitely grown since the last match."
Andersson was commended for his tactics, and specifically deciding to play two strikers, which troubled the Mexico defence throughout.
He said: "With the offensive play and set pieces we really could have scored at any point - maybe we should have scored in the first half on some of those occasions.
"We want the players to recover mentally and physically (from this match). We have energetic legs on the pitch and we're sticking to the game plan. I'm very pleased with all of this. We did a fantastic job today."