FIFA president Gianni Infantino says Russia 2018 has been best World Cup
By Conor Costello
Last Updated: 13/07/18 11:52am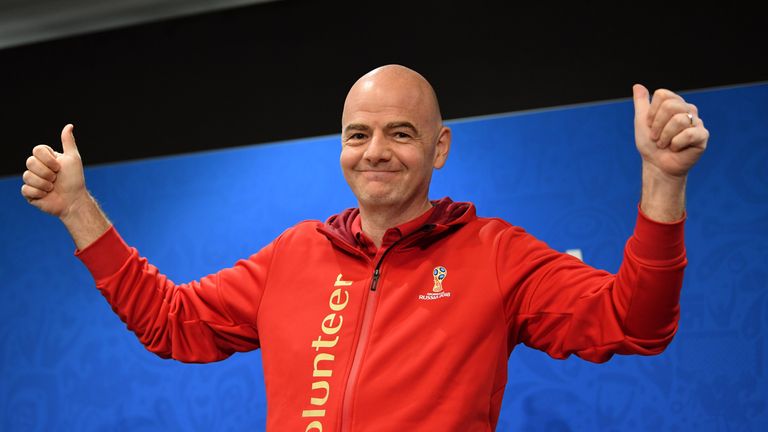 FIFA president Gianni Infantino described Russia 2018 as the "best World Cup" ever on Friday, thanks to the quality of football and organisation of the tournament.
There have been 62 matches so far in the tournament, with just the third-place play-off and the final left to play this weekend, and the FIFA boss insists it's been a memorable competition.
"Since a couple of years I was saying that this will be the best World Cup ever. Today I can say it even more, with more conviction... It is the best World Cup ever. For this, I would, first of all, like to thank everyone, which was involved in the participation, the organisation of the World Cup," Infantino said.
"The Russian people, a big, big thank you to Russia. A big thank to the Russian government, president Putin, of course, the organising committee, the Russian Football Union, everyone who was involved in this country to make sure this World Cup would be the best ever.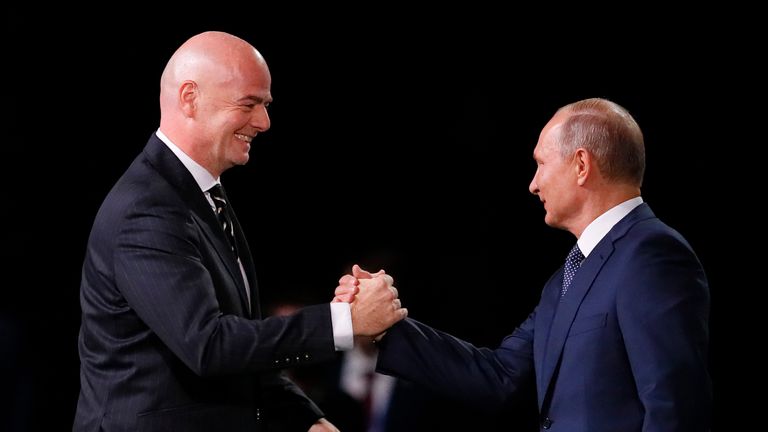 "The World Cup has changed the perception of the world towards Russia. I think everyone who has been here for some time ... has discovered a welcoming country."
Infantino said he was also grateful to the volunteers, who were "the heart and the smile" of the World Cup.
The tournament will come to a close on Sunday when France take on Croatia at the Luzhniki Stadium in Moscow.