Qatar inaugurate first stadium amid possible FIFA plans for 2022 World Cup expansion
By Sky Sports News
Last Updated: 17/05/19 8:15am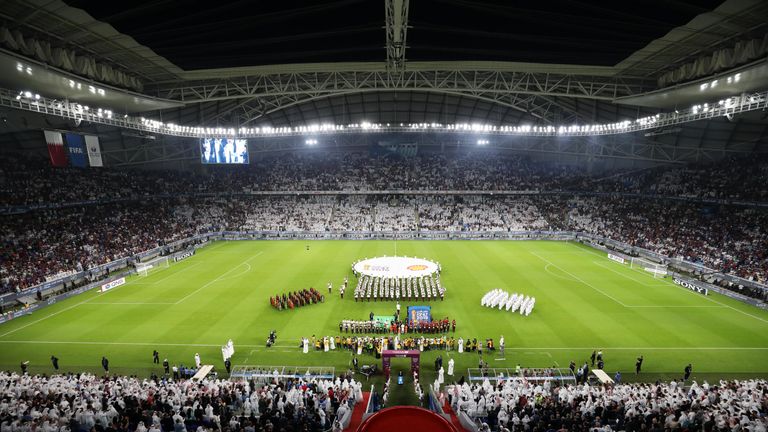 Qatar has inaugurated the first of their 2022 World Cup stadiums, weeks before a FIFA summit will determine whether to expand the format of the tournament to 48 teams.
Al-Wakrah stadium, a 40,000 seater venue located just south of the capital Doha, hosted two Qatari teams on Thursday playing in the final of the Emir Cup, a local tournament for the country's club sides.
It is the second venue to be ready for the tournament, which takes place in three years' time.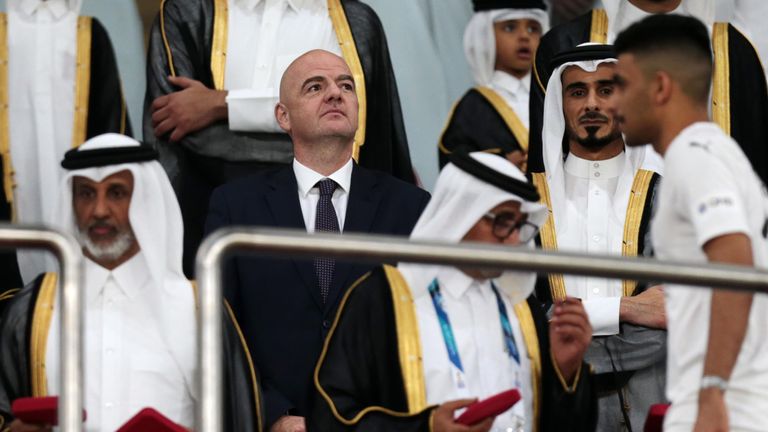 FIFA will debate plans on whether to expand the World Cup from 32 teams to 48, which could see a co-hosting neighbouring nation step up at the last minute.
Relations between Qatar and some of it's bordering countries are strained; Saudi Arabia, the United Arab Emirates, Bahrain and Egypt have imposed trade and political boycotts on the Middle Eastern nation since mid-2017, accusing it of terrorism.
Bans on alcohol and a lack of facilities are also predicted to restrict potential co-hosts.
Seven stadiums have so far been built from scratch for the tournament, with an eighth stadium that was renovated and opened in 2017.
The first Asian World Cup hosts since 2002 will spend an estimated $6-8 billion on sporting facilities and stadiums.
World football's chief governing body will host its annual congress in Paris on June 5, where it is expected to make a final call on the expansion, though any decision must be signed off by Qatar, the first Arab country to win hosting rights for the tournament in 2010.
Qualifying will begin in June for the tournament which will start in November 2022, after it was moved from the usual summer slot to avoid the heat.