World Cup: Mexico and Espanyol defender Hector Moreno set for six months out
Last Updated: 01/07/14 8:09pm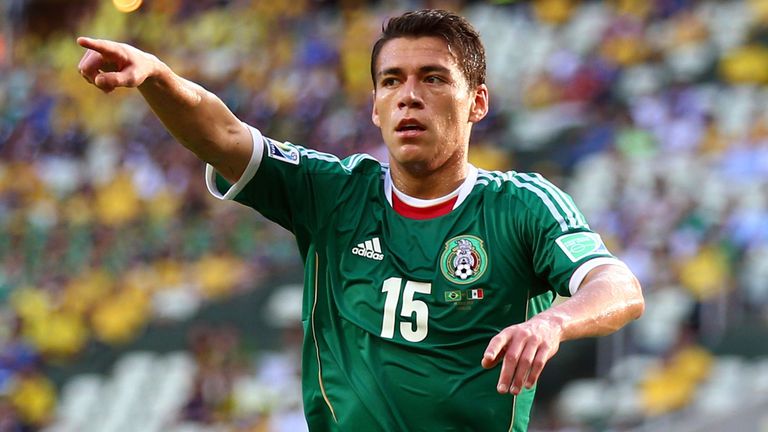 Espanyol defender Hector Moreno is facing up to six months on the sidelines after the club announced the Mexico international will undergo surgery on a broken tibia.
The 26-year-old suffered the injury during Sunday's 2-1 defeat to Holland in the last 16 of the World Cup, having collided with Arjen Robben shortly before the interval.
Moreno was later diagnosed with a broken left tibia, with Espanyol now confirming the player requires an operation which could keep him out of action for the rest of this year.
A statement on the club's website on Tuesday read: "Espanyol's medical team and Hector Moreno decided that the best option to begin his recovery from a fractured tibia is to undergo surgery.
"The defender will be operated on in Mexico, Tuesday afternoon local time, having been injured in the World Cup match which saw Mexico eliminated at the hands of Holland.
"Moreno will then begin his initial recovery in his homeland, which includes the post-operative and early rehabilitation stages.
"Later, he will return to Barcelona to fully complete the recovery process, which has been set between four and six months depending on how the treatment goes."