Premier League: Liverpool's Martin Skrtel ignoring Ashley Williams rumours
Martin Skrtel's agent is not paying attention to reports Liverpool will try to sign Ashley Williams.
By Vasek Kadlec
Last Updated: 20/03/13 5:20pm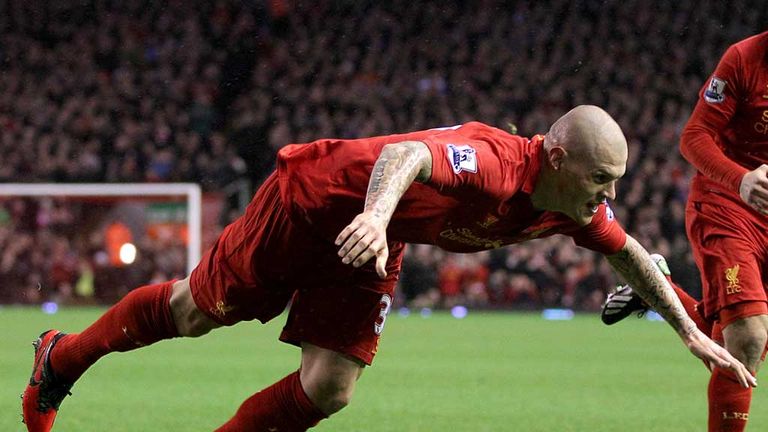 Speculation in British media has suggested the Anfield club have lost patience in Skrtel and manager Brendan Rodgers wants former Swansea City colleague Williams as a replacement.
But the Slovakia international's agent, Karol Csonto, has played down the debate about the next transfer window.
"I don't read things like this, because such news I consider just speculation," Csonto told hnonline.sk.
One of the reasons for the reports was that in the 3-1 defeat by Southampton, Skrtel was blamed for two of the goals.
As the centre-back had not previously been in the Premier League starting line-up since January 13th, this performance was considered by some as a chance to show he is good enough.
Csonto does not think Skrtel, who signed a new long-term contract in the summer of 2012 amid interest from Manchester City, needs to prove anything but the defender's future could be assessed at the end of the season.
"Martin still has a valid contract with Liverpool and we are not going to discuss his future during the season," said Csonto.
"In the summer, we will see what intentions Liverpool have with him and will decide accordingly."