Transfer News: Manchester United boss David Moyes confident he will sign players
Manchester United boss David Moyes insists that he will be bringing in players before the end of the transfer window.
Last Updated: 07/08/13 3:18pm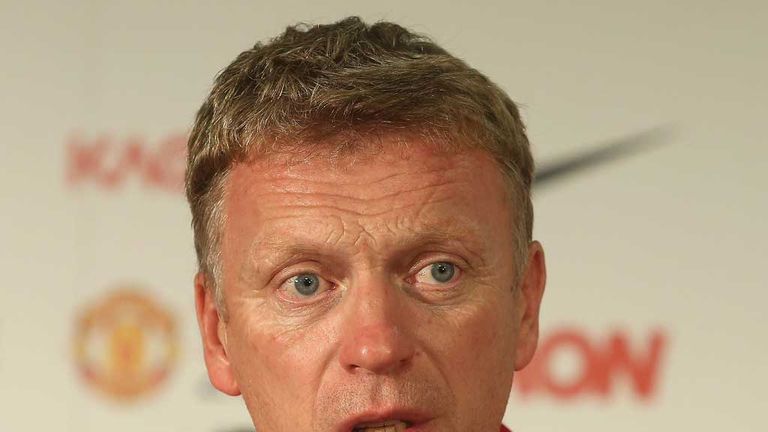 Thus far, only young Uruguayan full-back Guillermo Valera has arrived at Old Trafford this summer and it remains to be seen whether he will be involved in the first team.
United have failed with bids for Thiago Alcantara, Cesc Fabregas and Leighton Baines this summer, but Moyes refuses to be dejected about so far hitting a brick wall in terms of transfers.
"I do think we'll be bringing players in before the window shuts. They will come," he said after seeing Manchester United draw 1-1 with AIK Stockholm.
"We're moving along but if you said, 'Is anything close?', I couldn't give you an answer.
"I'm relaxed, we've got a squad here and it's the same group of players that won the Premier League last year. You can never tell until the season starts but we are looking forward to it."
Quizzed again about Fabregas, he said: "I can't really say anything about that. We will sign some players before the end of the window.
"And these are the champions of England. They are a good squad and I look forward to going in to the new season with them."
Sky sources understand Moyes has not given up on Fabregas, but as yet there has been no third offer from Old Trafford as Barcelona continue to insist the midfielder will not be sold.
Reports have suggested that Marouane Fellaini could be an alternative, but Everton boss Roberto Martinez says there have been no offers for the Belgian midfielder.
"There are no bids," the Liverpool Echo quoted Moyes' successor as Everton manager as saying. "When you read that someone is interested in someone, it doesn't mean there is a bid on the table.
"Marouane has been working really hard. Leighton Baines has been working really hard for the team and that's all that matters.
"Headlines in the media happen at this time of the season unfortunately but it won't distract me from the work we have to do. I'm not bothered at all.
"It is speculation in the media and you'll never stop that. I've said from day one as a manager you only concentrate on working hard. I don't mind having my players grabbing headlines. That's a good story because it means they've been doing well and performing well.
"I'm only concentrating on having as strong a squad as possible for the start of the season. That's all my concern is."