Jose Mourinho's claims Liverpool trying to buy title are 'outrageous', says Phil Thompson
Last Updated: 19/08/18 9:46am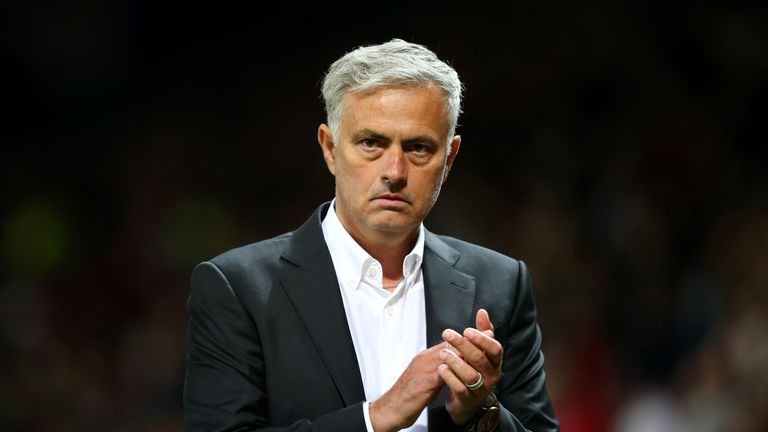 Phil Thompson says Jose Mourinho's claims that Liverpool have sought to buy the Premier League title are "outrageous".
During the summer transfer window, Liverpool splashed the most cash with an outlay of £177m - shelling out £67m on Roma stopper Alisson, in addition to adding Naby Keita, Fabinho and Xherdan Shaqiri to their ranks.
Mourinho said: "When I read sometimes and watch sometimes, it looks like we finished sixth or seventh [last season] and everybody did better than us. We finished second.
"Liverpool are trying to win the title with their amazing investment. Chelsea have a fantastic squad, Manchester City have a fantastic squad too, Tottenham made an incredible investment by keeping their players, that's the best investment you can make."
When asked if Liverpool should be offended by Mourinho's suggestion that Liverpool had sought to buy the title this summer, Thompson said on Soccer Saturday: "Pot and kettle? Oh my goodness.
"You always buy what you can afford and it's net spend at the end of the day. Our net spend compared to United's net spend is massively different.
"How can he say that? Is he just trying to wind people up because this is Jose? Liverpool trying to buy the title? Oh my goodness, I can accept that from some other clubs and managers, but not from Jose Mourinho.
"Just because we've spent some money this summer? It was absolutely outrageous comments coming from Mourinho, who has bought titles everywhere he's gone."
Manchester United spent £81.7m in trying to improve on their second-placed finish last term as Fred, Diogo Dalot and Lee Grant arrived at Old Trafford - but Mourinho missed out on strengthening his defence with a centre-back.
Mourinho also said Manchester City "lacked class" after the airing of their behind-the-scenes documentary 'All or Nothing'.
A film crew followed Pep Guardiola's side as they won the Premier League title with a record points tally in the 2017/18 season.
Charlie Nicholas added: "I like the sparkle that's back in there, because he's been bland. And I don't like Jose Mourinho being bland. It doesn't suit him. He's back with an explosion.
"Manchester City are a class act. They play a classy way. Jose has to prove this season why he's one of the best coaches of all time. He's playing catch-up and this is the reaction at the start of that catch-up.
"Mourinho is a serial winner and second best is as good as finishing fourth in the current format."