Luis Suarez leaves Liverpool: Phil Thompson says club will find new stars
And Sky Sports pundit says Sanchez has made a mistake by joining Arsenal
Last Updated: 11/07/14 2:23pm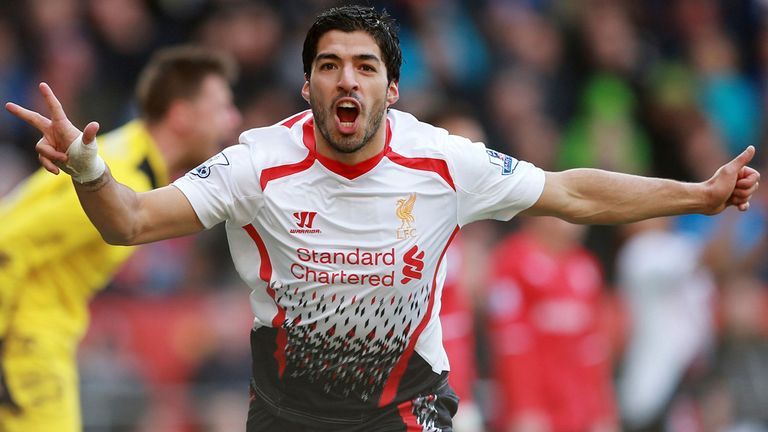 Phil Thompson says Liverpool will find new superstars to replace Luis Suarez – and insists Alexis Sanchez has made a mistake by snubbing the club.
Barcelona have announced a deal to sign Suarez, the Premier League's top scorer last season, on a five-year contract leaving Brendan Rodgers with a huge task on his hands to replace the man who scored 31 Premier League goals as his team narrowly missed out on the title.
However, former Liverpool captain Thompson says the club will continue their tradition of unearthing quality strikers, even though they are losing one of the best players in world football.
"A Luis Suarez in your side is always going to make your side far better," he told Sky Sports News.
"He might have been the best player in the world the way he played last year. He was absolutely superb and it was wonderful to have him playing for Liverpool and to be a star.
"We made him a superstar and we made Fernando Torres a superstar. Suarez gave everything for the cause and certainly helped Liverpool get Champions League football.
"But it was a fantastic season and it's not just about one man. It was a tremendous season and a lot of people came to the fore with a different brand of football. With or without Luis Suarez, I'm quite sure that will take place. It's whether we get the goals again.
"But Liverpool Football Club has been surviving over the years. I go back to watching Roger Hunt and Ian St John and then along came Kevin Keegan and along came Kenny Dalglish and along came Ian Rush.
"You were always worrying if there'll be someone else, but sooner or later there is a superstar. Michael Owen and Robbie Fowler came along and then Fernando Torres and Luis Suarez.
"There have been great players and this football club will always move on anyway. Yes, it will be a loss without Suarez and his ability but I'm quite sure we are in good hands as long as we spend the money right."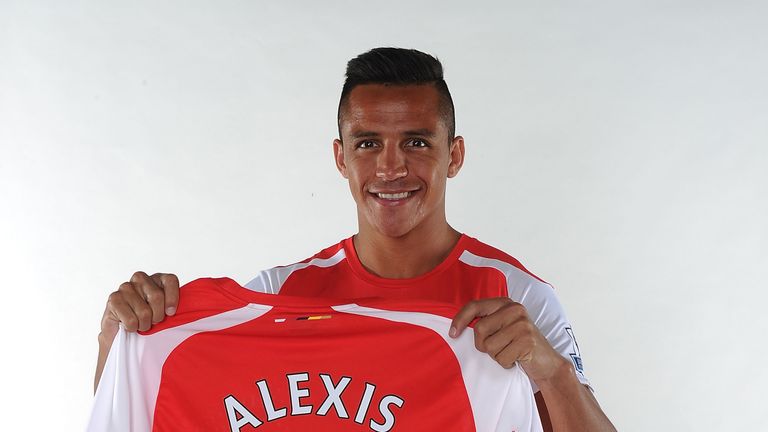 Rodgers had hoped to land Chile forward Sanchez from Barcelona to replace Suarez, but the 25-year-old instead opted to join Arsenal for a fee thought to be around £35million.
Thompson has backed the Liverpool manager to spend the money wisely and insists Sanchez has made a mistake by signing for a team that finished two places below his former club last season.
"He has chosen to go to Arsenal for whatever means and that will be down to him," he added.
"He doesn't realise what he has missed by not coming to Liverpool; the passion and the power that comes with playing for LFC, and the worldwide recognition that he would have.
"He's chosen to go to London and I think that will have been a big draw and I think that would have been the marquee signing.
"Arsenal have got that, but I like what Brendan Rodgers is doing. He's looking now for the quality players that fit in with his vision for Liverpool Football Club and that is what he's trying to get right.
"He's got a striker in Rickie Lambert and a younger one possibly in Divock Origi and then he is maybe getting more goals in midfield and more pace in the side. He is now looking at the centre-backs.
"I can see where he is trying to work from and he's trying to give us a good base. Who am I to argue with what he's done over the last two years for Liverpool?"