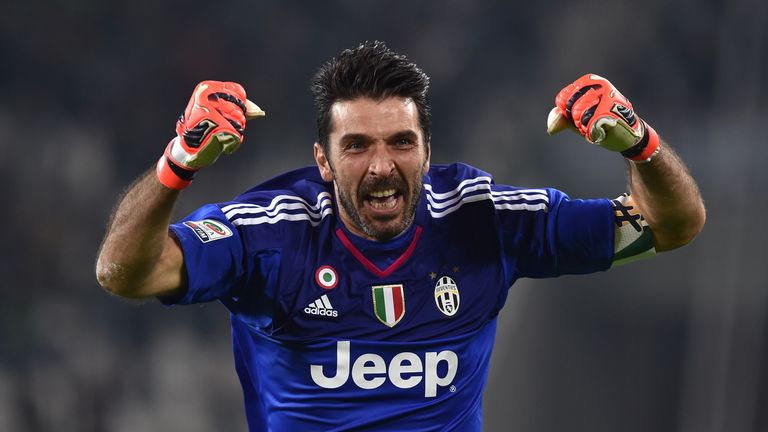 It's 20 years to the day that Gianluigi Buffon made his Serie A debut for Parma as a 17-year-old against AC Milan.
The clean sheet he kept on November 19, 1995 was the first of many in a distinguished career that has seen him become Italy's most-capped player and one of the greatest goalkeepers of all-time.
Among a number of records, he is the only goalkeeper to ever be awarded the UEFA Footballer of the Year award in 2003, one of only three players to take part in five World Cups - one of which he won in 2006 - and is on the verge of becoming Juventus' second-highest appearance maker.
Here's what his peers and fellow players have said about him over the years:
Manuel Neuer: "He is one of the best goalkeepers in the world and he has always been an example for me. He has great charisma and when I see him still playing today I hope that I can have as long a career as his." (Gazzetta dello Sport)
Petr Cech: "Buffon is unique because of his personality. He affects his team-mates not just through his saves but through his presence and leadership. He is a key player at crucial moments in a match and he gives security to his defence, who trust him with their eyes closed." (Gazzetta dello Sport)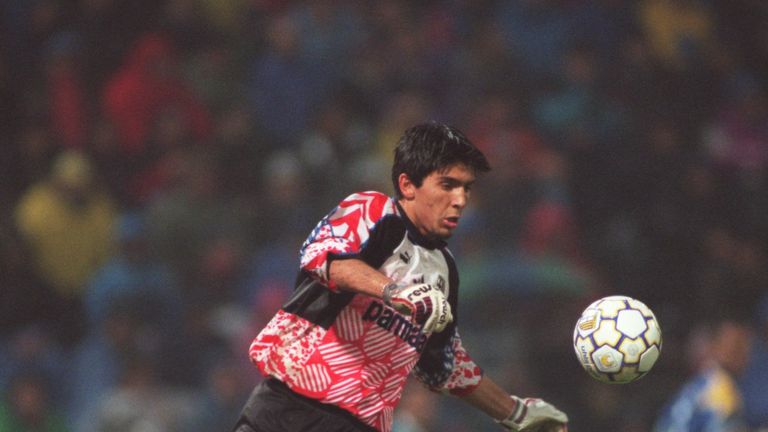 Former Italy goalkeeper Gianluca Pagliuca: "He has a great stride but he is always well positioned on his line and anticipates the play well. He is like a psychic predicting the future, or in this case the path of the ball." (Gazzetta dello Sport)
Juventus head coach Massimo Allegri: "I hope he will go on for as long as possible, certainly as long as I am manager. Buffon is an extraordinary goalkeeper, perhaps the best ever in the history of football. He never fails."
Former Italy goalkeeper Dino Zoff: "Even as a young player he was doing things I had never seen other players his age do. He is a champion and will always be." (Gazzetta dello Sport)
Former Juventus and Italy team-mate Andre Pirlo: "I'm lucky to have played with him since we were 15. For me, he's unique, and perhaps the best goalkeeper ever. Watching him playing and training is awesome."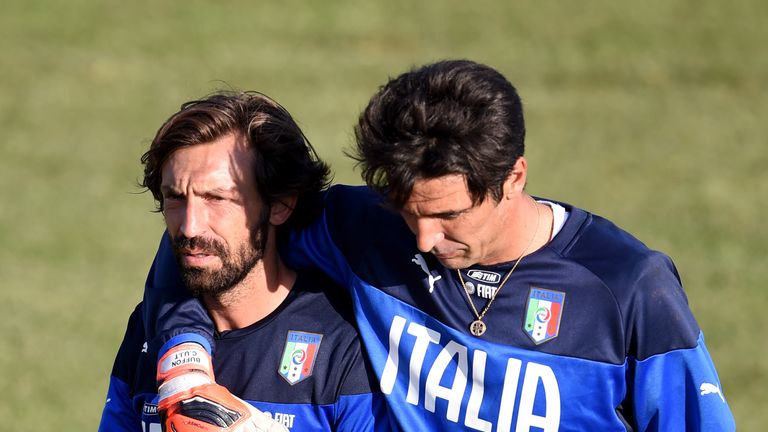 Former France goalkeeper Fabian Barthez: "When Buffon is in goal you feel like nothing can get past him. He is one of those players who leaves a mark on the sport and has influenced generations of goalkeepers. When we met in Berlin, there were no words between us, just a look." (Gazzetta dello Sport)
Iker Casillas: "What can I say about Gigi? He has been a point of reference for my generation and for the generations to come. For anyone who, like me, dreamed of becoming a goalkeeper, he represented the platform, the shop window where you hoped to arrive and to feature alongside him." (Gazzetta dello Sport)
Ex-Italy goalkeeper Walter Zenga: "Sometimes people called me the best in the world, but Gianluigi is stronger than me, and I'd put him in first place. Technically he's a complete player, but he also has very important moral qualities as well. He has that in spades. I wouldn't be surprised if Buffon was still playing at 45. Maybe not for Juventus, but maybe in the US." (Gazzetta dello Sport)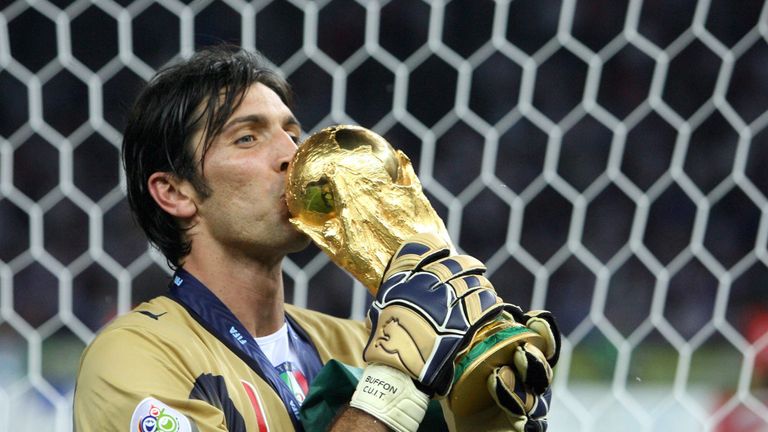 England goalkeeper Joe Hart: "He's a huge name in football. He's been a legend for years. I love the way he plays. He's got a great style about him and he seems to have good mannerisms, the way he plays, is in control of the situation and seems like a likeable person. He doesn't go looking for action, which is key goalkeeping-wise."
AC Milan's 16-year-old goalkeeper Gianluigi Donnarumma, who could face Buffon this weekend: "He is my idol. My dream is to become first-choice goalkeeper for the national team, following in his footsteps. Everyone would love to have a career like his."
Buffon on himself...
"It's been a beautiful journey. I have changed very much. At first I was a boy with all the virtues and the shortcomings of boys. Now I am an adult, I'm more mature and reflexive, and I hope not to make certain errors.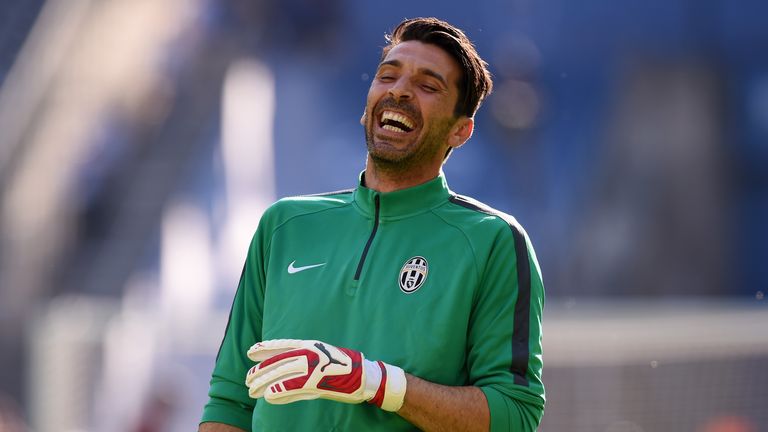 "[Am I legend?] No, no, legends seem to have something that isn't very human and I don't like them. I am an athlete with soul, with heart, for the good and for the bad, that's for others to judge.
"I consider myself a footballer who marked a part of the history of the sport in Italy, in Europe and in the world. But you turn into a legend when you die. I hope that's in the very distant future!" (AS)